Overnight Open Thread (7-17-2016)
He said: "At this point I told myself, 'Shit, I'm going to die'." He was in fear for his life. However, despite being hit, he could still lift his hand to fire. He said to himself, "I'm not dying today. Not today. Any other day, maybe. It's not my time yet." He also thought, "Fuck you, and you're not taking me down." He also told himself, "You're the bad guy. I'm the good guy."

-- Jefferson County Sheriffs Deputy José Marquez after being shot by two armed robbers while off-duty
Democracy is like a train: when you reach your destination, you get off.

-- President of Turkey Recep Erdogan while mayor of Istanbul in the 90s
These days, whenever something goofy turns up on the news, chances are it involves a fellow called Mohammed.

-- Mark Steyn, 2005
The name of the Nice truck killer: Mohamed Lahouaiej Bouhlel
Nice Attacker Still Something of a Mystery
Either he radicalized very quickly or managed to do it over a longer period almost completely under the French police and intelligence radar.
Jacques Delacroix: Religious Bric-à-Brac and Tolerance of Violent Jihad
An interesting article written after the Charlie Hebdo attacks by a French academic who has also lived for a long time in the US. He's fond of French Muslims and their culture yet also honest about their faults and complicity in terrorist attacks - hence his description of himself as a 'loving Islamophobe'.

It's long but gives a lot of insight into the French Muslim population and French society in general. Highly recommended if you want to get past a superficial understanding of the French Muslim problem.
There may be more Muslims in France than in most or in all other Western countries, but, as I will discuss below, they are on the whole better integrated there than elsewhere. What happened in France could happen in several other countries. The attacks were not due to some French idiosyncrasy. Rather, I will argue that they took place there in part because of the kind of society that is France. But there are many others like it.
I would guess that many French Muslims are Muslims in culture only, in the way I, an atheist, am a cultural Catholic. It's not much, but it's not nothing either. It's a vague tendency to see the world a certain way. I, for example, put off the tedious task of straightening out my desk because, I am fairly sure, the Virgin Mary, or one of her delegate saints, will give me a hand soon, at some point, in the undefined future. Naturally, that's a residue from the Catholic doctrine of grace with which I grew up: God wants you to help yourself but there is a good chance He will help you even if you don't deserve it.

A religious culture is often a fallback position in hard times. For many people, it's the built-in default option. That's the option that is activated when one faces difficult circumstances for which one is ill prepared.

...Given the basic warlike Muslim imagery and given these probabilistic affiliations, it would also be surprising if no young male nominal Muslims living a comfortable but boring life without a future were tempted by jihad. Going on jihad is like joining the Foreign Legion, but with a higher moral purpose. It's so attractive that even some young Frenchmen with no Muslim background at all are drawn to it. The question is not why some Muslims do it but why they are not stopped more often by those most in a position to stop them. I believe there is a cultural predisposition in the large nominally Muslim segment of French society that commits it to passivity toward violent jihadism. It's true among other Muslims, living elsewhere in the democratic West. It's before us for all to see, but we feel a delicateness about acknowledging what we see.
France to Expand 'Operational Reserve' to Deal With Terrorism
French Interior Minister Bernard Cazeneuve on Saturday called on citizens to become reservists and help boost security forces in the wake of the country's latest terror attack.

France's "operational reservists" include French citizens with or without military experience as well as former soldiers.

"I want to call on all French patriots who wish to do so, to join this operational reserve," said Cazeneuve.

...French President Francois Hollande said Friday that the new reservists would be called upon to boost the ranks of police and gendarmes.

Details of how to become a reservist were swiftly posted on the national gendarmerie's website.

Volunteers must be between 17 and 30 years of age, have the right physical and moral aptitude and undergo military training.
They're even in denial about being in denial.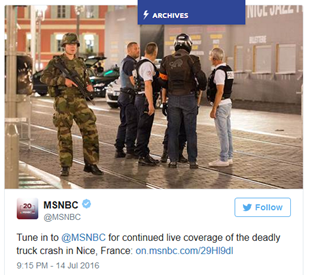 Lydia Lova - The Naked Heroine Who Survived Ravensbruk to Strip In Soho
On July 3, 1963, Lydia Lova  arrived in London for her shows at the Casino de Paris Striptease Theatre in London's Soho. Booked into the Mayfair Hotel, Lydia was "The Naked Heroine", the alluring Polish dancer (née Lydia de Korczak Lipski on January 8, 1925) who fought the Nazis as a 2nd Lieutenant in the Fighting French Forces, Unit Resistance Deportee (unit of foreign born resistance fighters), survived torture at the hands of the SS at Ravensbruck concentration camp and become a showgirl at the hymned Paris nightspot, the Folies-Bergère. In 1960 she was warded the Croix de Guerre and the Légion d Honneur.
This young girl had been in the French Resistance during the War and had been captured and sent to Ravensbruck Concentration Camp. She had finished up in the experimental wing of the camp, where they tried out all manners of vile tortures. She was injected in November 1944 by Dr.Hans Gerhart, one of the camp's butcher doctors. When she asked what it was for, she was told not to worry, and that she would find out in about 20 to 25 years.
She died on Feb. 3rd 1966, 22 years after being injected.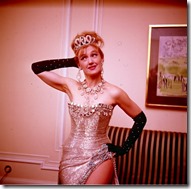 Russia Building a Nuclear Space Bomber
From base to FOOM! anywhere on Earth in two hours or less.
The Russian military claims it's making progress on a space plane similar to the U.S. Air Force's secretive X-37B robotic mini-shuttle. The tech is pretty basic. But alone among space-plane developers, the Kremlin is proposing to arm its space plane. With nukes. Lt. Col. Aleksei Solodovnikov, a rocketry instructor at the Russian Strategic Missile Forces Academy in St. Petersburg who is overseeing the space plane's development, said the orbital bomber would be flight-ready by 2020. It's unclear how much money the Kremlin is investing in the project, and how serious senior officers are about actually deploying the space plane, if and when Solodovnikov and his team finish it. In any event, the military space plane could give Russia a potentially history-altering nuclear first-strike capability. "The idea is that the bomber will take off from a normal home airfield to patrol Russian airspace," Solodovnikov said, according to Sputnik, a government-owned news site. "Upon command, it will ascend into outer space, strike a target with nuclear warheads and then return to its home base." Thanks to its orbital capability, the bomber would be able to nuke any target on Earth no longer than two hours after taking off, Solodovnikov claimed.
Man Who SWATted RSM in 2013 Sentenced to Two Years in Prison
The Sad Background of Dallas Police Chief David Brown
Chief of Dallas Police David Brown is quickly being recognized as a man who has a lot of wisdom to express on the terrible situation his community has just faced and which other communities around the country are confronting. What I didn't know was the personal tragedies that he has faced in his own life. His former partner was killed in action. His younger brother was killed by drug dealers. And most startlingly tragic is that his own son who suffered from bipolar disorder went on a rampage and killed a policeman and another man before being killed himself. So this is a man who has true, personal insights on what both the victims and their loved ones feel and what the family of the murderer must be going through. I can't imagine the strength it takes for someone to carry on and offer wise leadership on a daily basis after suffering such tragedies.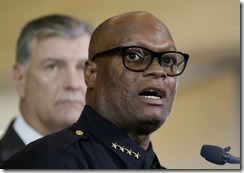 What if I told you that a simple, paint-on liquid that stops tooth decay and prevents further cavities has been around for decades?
Classic Buzzfeed: Which Pokemon Are You Based On Your Zodiac?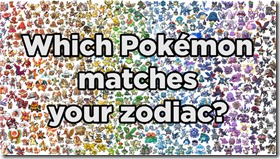 Bill Murray: How Many Of You Are Really Angry And Know That It's Only Going To Get Worse?
San Quentin Wins Legal Appeal by Murderer Accused of Cheating on Essay Test
Unshocking that a murderer might cheat on a test then lie about it.
Sure Pokemon Go is Silly and Goofy. But It's Also the Start of Something
Venture capitalist Chris Dixon thinks it's the start of an augmented reality future:
"The next big thing will start out looking like a toy," he says. Welp, Pokemon Go looks like a toy. Hell, it is a toy. But it's also the first widespread, massive use case for augmented reality - even though it's operating on smartphones that aren't designed for AR. So what's going to happen as the hardware improves, the software improves, and the architects learn to use these more immersive environments to addict us more fully?

About a year ago, I tried the Oculus VR, and it blew my mind. I had thought we were a long way from inventing virtual reality. But as I stood in a flat, bare room, only to have the headset flicker on and convince my body and brain I was teetering on the edge of a skyscraper, I learned I was wrong. As I jumped back, I realized we'd already invented VR. Now we're just perfecting it, making it cheaper, better, more addictive.

How far are we until your VR life is far more interesting, far more pleasurable, than your real life? Not that far, I bet. Maybe 10 years. How far are we until your walk to work is better with augmented reality than without it? Well, Pokemon Go suggests we're already there. I'm not much for sci-fi dystopias - I don't think the robots will kill us all - but the world of Ready Player One, in which the future has devolved (or evolved) into people escaping a grim existence by living inside their VR consoles, seems perfectly plausible to me. Pokemon Go isn't a fad. It's a beginning.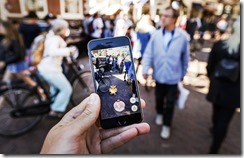 Weekly Commenter Standings
Top 10 commenters:
1 [958 comments] 'J.J. Sefton' [134.47 posts/day]
2 [556 comments] 'Bruce With a Wang!'
3 [514 comments] 'ThunderB'
4 [470 comments] 'Aetius451AD'
5 [451 comments] 'Insomniac'
6 [422 comments] 'Skip'
7 [412 comments] 'Ricardo Kill'
8 [385 comments] 'Mike Hammer, etc., etc.'
9 [371 comments] 'Vic  We Have No Party'
10 [351 comments] 'Jane D'oh'
Top 10 sockpuppeteers:
1 [116 names] 'coup coup for Cocoa Puffs' [16.28 unique names/day]
2 [92 names] 'TeamRawDog'
3 [52 names] 'Prince Ludwig the #Problematic'
4 [50 names] 'The Political Hat'
5 [41 names] 'Sandra Flook'
6 [36 names] 'Insomniac'
7 [36 names] 'garrett'
8 [35 names] 'Bertram Cabot Jr.'
9 [35 names] 'Cicero (@cicero)'
10 [34 names] 'Turd Ferguson'
The group. Banned on 12 universities.
Where it's at - the Twitter
Tonight's post brought to you by Bob Hope's USO packing list, 1969: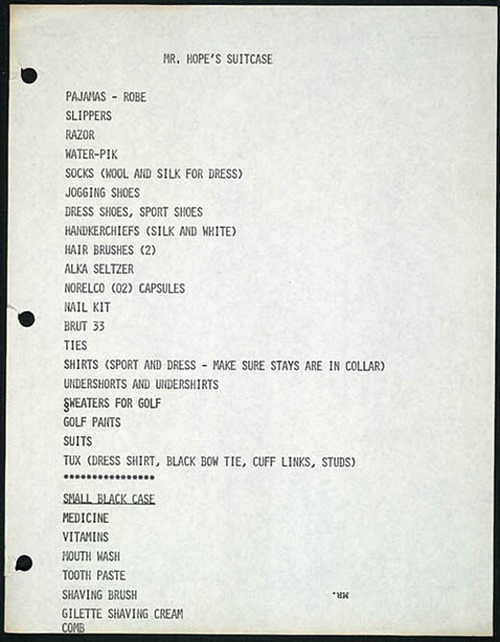 And his schedule from 27 years before when he first started doing USO shows: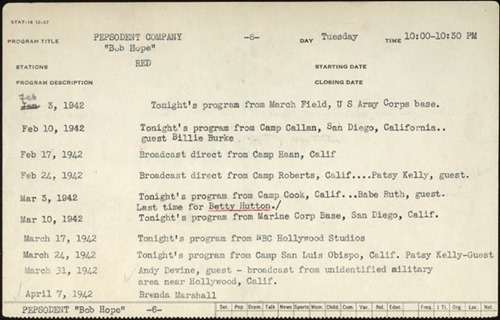 Notice: PBPO AceCorp LLC. That is all.
Posted by: Maetenloch at
11:33 PM