Overnight Open Thread (6-27-2016)
Interviewed by Kyle and Jackie O on the KIIS Radio Network on Wednesday, the Opposition Leader was asked whether he'd ever been inside a strip club.
"I have," he began, confidently enough, before going to water altogether.
" ... once or twice, way back in the day, uni days.
"I left once I realised what it was."

-- Australian opposition leader Bill Shorten explaining that he was shocked, shocked to find naked women dancing in establishments targeted at gentlemen
Today, you can see Wynton Marsalis playing mid-60s-era cool jazz in freeze-dried form at Lincoln Center. Or as Mick Jagger quipped when he inducted into the Rock And Roll Hall of Fame in 1989, "Jean Cocteau said that Americans are funny people: first you shock them, then they put you in a museum." As with rock and roll and old media's Newseum, which John Podhoretz accurately dubbed "The News Mausoleum," once a genre builds a museum for itself, it's effectively over as a creative form.

-- Ed Driscoll explaining why jazz qua jazz is dead
Why The Brexit Polls Were So Off
Cameron and the Remain campaign made a final mistake. At one point, Cameron's pollster tweeted that virtually every intelligent person thought leaving the EU a stupid idea. After the horrible murder of the Labour MP Jo Cox, "Stronger In" became "Kinder In." The implication was that people concerned about immigration or just not happy being governed from Brussels were narrow-minded, xenophobic, or worse.

When you try to delegitimize somebody's vote, you don't change his mind, only his willingness to talk about it. The effect was to understate Leave in the polls. Of the nine final polls, seven showed Remain in the lead, with Remain's pollster showing a ten-point lead. The same effect was present in exit polls commissioned by hedge funds, which led to Brexit campaigners prematurely conceding the result of the referendum and to markets confidently pricing in a Remain win. There was a spiral of silence at work which deceived the Remain camp about where it stood and the campaign it should have fought.
Why the Bookies Got It So Wrong Over Brexit
Some big money bets were made on Remain while lots of smaller bets were made on Leave. And bookies set the odds to divide the money evenly so they're guaranteed a profit off of the vigorish. (h/t to Christopher Taylor)
So if most of the cash went on Remain, as it did, bookies would have to follow the money and make Remain the favourites.

Which meant that what Mr Shaddick called "The supposed helpful side effect of these markets, their potential to help understand the probabilities of the various outcomes," was just that - a side effect, and the not main aim of the odds set.

Ahead of voters going to the polls, all the bookies warned that favourites sometimes lose.  (They might be more likely to win, but their victory could not be guaranteed.)

And the bookies all agreed that while three-quarters of the £40 million eventually gambled on the referendum was placed on Remain, when it came to counting individual flutters, bets on Leave far outnumbered punts on staying in the EU.
Was the #Brexit Do-Over Petition the Greatest Internet Troll Ever?`
Russia is Severely Harassing US Diplomats All Over Europe
From sending agents to private social events to following their children around to breaking into their apartments and rearranging furniture and killing their pets.
Why? Because Putin has Obama's number: He's a pussy. And therefore the US under his leadership is also a pussy.
David Frum on Why Britain Left
If any one person drove the United Kingdom out of the European Union, it was Angela Merkel, and her impulsive solo decision in the summer of 2015 to throw open Germany-and then all Europe-to 1.1 million Middle Eastern and North African migrants, with uncountable millions more to come. Merkel's catastrophically negative example is one that perhaps should be avoided by U.S. politicians who seek to avert Trump-style populism in the United States. Instead, the politician who most directly opposes Donald Trump-presumptive Democratic nominee Hillary Clinton-is doubling down on Merkelism.

Hillary Clinton's first reaction to the Supreme Court decision on executive amnesty looks at the issue exclusively and entirely from the point of view of the migrants themselves: "Today's heartbreaking #SCOTUS immigration ruling could tear apart 5 million families facing deportation. We must do better." That U.S. citizens might have different interests-and that it is the interests of citizens that deserve the highest attention of officials elected by those citizens-went unsaid and apparently unconsidered.
About Losing Those Vaunted EU Trade Deals
That overlooked a basic point: The U.K. doesn't currently have a trade deal with the U.S., despite being its largest foreign investor. Moreover, no deal seems forthcoming: The negotiations between the U.S. and the EU over the trans-Atlantic Trade and Investment Partnership are going slowly, and the Brits involved in the talks are in despair.

Deals negotiated through the EU always move at the pace dictated by the most reluctant country. Italy has threatened to derail a trade deal with Australia over a spat about exports of canned tomatoes; a trade deal with Canada was held up after a row about Romanian visas. Brexit wasn't a call for a Little England. It was an attempt to escape from a Little Europe.
Note that neither Norway or Switzerland are part of the EU yet they seem to have had no problems making trade deals with other countries and even with the EU itself.
Even Al Qaeda Fears the SJWs: Al Qaeda Urges Lone Wolves to Target Whites, to Avoid 'Hate Crime' Label
Zoe Quinn and Horde of SJWs Enraged at Nintendo Over 'Paper Mario' Mushroom Pun
It requires pathological levels of narcissism to perceive this minor throw-away in-game joke as a personal attack.
Federal Judge Rules No-Fly List Process Is Unconstitutional
And this is based on the No-Fly List itself. Now imagine depriving someone of their second amendment rights based on it.
ID Federal Prosecutor Threatens Prosecution for 'Spreading False Information' or Making 'Inflammatory Statements' on the Case of the 5 Year Old Girl Who Was Raped
What If The Cold War Never Really Ended?
And just went domestic.
Democrats, LGBT Activists Conspire to Drive Religious Colleges Out of California
Kelly McGillis' Scary Home Invasion Experience
When I put my key in the front door it was unlocked. I thought it was strange but I made up the story that maybe I had left it unlocked just as I had left the bathroom light on. Upon entering the house I notice a pair of girls pink sandals and a black larger pair. I thought that maybe one of daughter was here because one of them has a key. Called out hello several times. I was trying to get rid of the stuff in my hand to better assess what was going on when a stranger, a woman, came barreling down the hallway and began yelling at me. I asked her who she is and why she was in my house and she said 'you know why you've been stalking me in Twitter.' Not true. At that moment I got worried that there may be someone else in the house with house with her. We have quite a few guns and lots of ammo and that's when I started to panic. Thinking that if they have one of them I could be shot. I ran out the front door and called 911. She ran out after me and began punching and scratching my trying to grab the phone out of my hand. I began screaming as loud as I could hoping someone somewhere might hear me.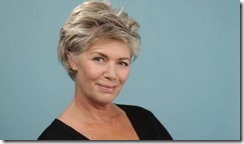 Frisky: Why Do Adult Men Still Play Video Games? Here's Our Theory
How about because....they enjoy them. Which apparently is a sin in itself to feminists.
Geneva Soon to Have Idiocracy-Style 'Starbucks'
The Yahoo AoSHQ group - it's got electrolytes and shit.
And the whole twitter thang.
Tonight's post brought to you by okay wait let me get a pen and some paper so I can diagram this out: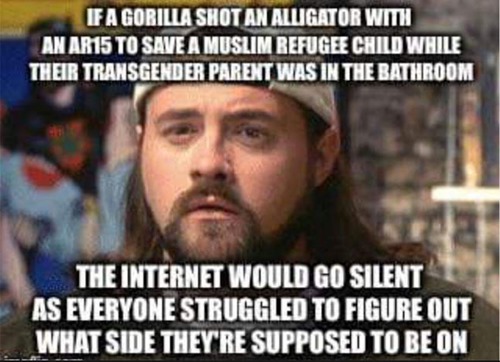 Notice: Posted under authority of AceCorp LLC. No returns on lace-wigs or AoSHQ mugs unless clearly defective and in unused condition.
Posted by: Maetenloch at
09:39 PM