Overnight Open Thread (6-23-2016)
Brexit Referendum Going On - See Thread Below For Details.
Update: 98% of votes counted and Leave ahead by 3.6%
BBC/ SKY Calling It For Brexit!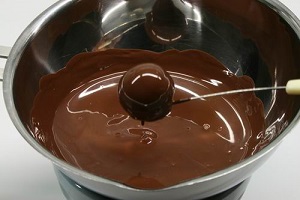 More Competition For Dumbest Statement of the Day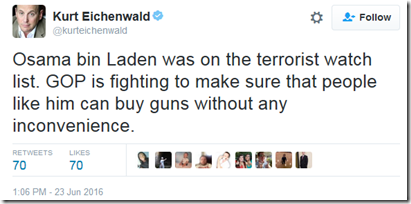 Can you identify at least three of the logic flaws in this single tweet?
Competition For the Dumbest Statement of the Day II - Leading Thinkers Edition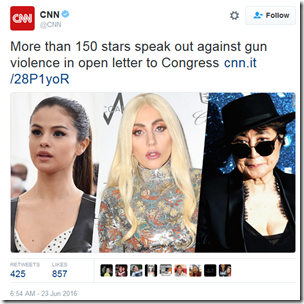 Competition For the Dumbest Statement of the Day III: Ben Carson: Let's put the 2nd Amendment ON THE TABLE and ask WHY do we NEED IT?
The Nation Is Taking a Tour To Russia
But nothing will ever come close to PJ O'Rourke's hilarious account of joining a 1982 Nation-sponsored Volga cruise:
I never did get it, what this trip was all about. I stood at the rail of the cruise ship Alexander Pushkin staring out at the vast rolling shore of the Volga. Here or there was a patch of grain, not high enough even in late July to conceal the line of furrows plowed straight downhill in the most erosion-producing way possible. And here or there was a skinny cow in an untidy hectare of pasture. But most of the land looked empty, unsown, ungrazed, uncultivated. And all around me were minds just as fallow.

I was on something called the Volga Peace Cruise, a sixteen-day trip to the USSR featuring a nine-day boat ride from Rostov north up the Don, through the Don-Volga canal, and on up the Volga River to Kazan. The 160 passengers were all Americans. Most were antinuke activists and peace-group organizers with sixties leftover looks. Others were products of the Old Left. The peaceniks talked about peace, mostly in terms of atomic holocaust. The leftists talked about peace, mostly in terms of Soviet-American relations. The entire program of the "peace cruise" consisted in the bunch of us talking about peace. And the Soviet government had provided five Russian "peace experts" to talk about peace too.
I have a sneaking love of the old-time left and that compendium of their snits and quarrels, The Nation. Mind you, I'm a registered Republican and consider socialism a violation of the American principle that you shouldn't stick your nose in other people's business except to make a buck. Still, Wobblies, Spanish Civil War veterans, the Hollywood Ten touch the heart somehow.

But, to tell the truth, I'd never met any Old Leftists. I expected them to be admirable and nasty, like Lillian Hellman, or brilliant, mysterious, denying everything, like Alger Hiss, or-best of all-hard-bitten and cynical but still willing to battle oppression, like Rick in Casablanca. I did not expect them to be the pack of thirty fussing geriatrics I met at Kennedy Airport, misplacing their hand luggage, losing their way to the ladies' room, barking at the airline personnel, and asking two hundred times which gate we'd have to be at in three and a half hours.

They were leftists all right. In between palsies of fretting, they'd tell you how wonderful the Soviet Union was: Pensions were huge, housing was cheap, and they practically paid you to get medical care. Believe me, you haven't been bored until you've been buttonholed by a seventy-year-old woman who holds forth all afternoon on the perfidity of American foreign policy and shows you pictures of her grandchildren. These were people who believed everything about the Soviet Union was perfect, but they were bringing their own toilet paper.
So What Happened to The CEO Who Made the Minimum Wage at His Company $70K a Year?
Now he's in court over whether he cheated his brother of his fair share of the company and under investigation for cheating clients.
This small-scale experiment shows that my colleagues' honesty rate greatly depends on something as simple as a pen hanging down from the refrigerator. The theft rate went up from a mere one out of 14 cans to no less than one out of three cans once the pen was taken away. This amounted to a 370% increase in the theft rate.
Sleeper For the Win:
High cholesterol 'does not cause heart disease' new research finds, so treating with statins a 'waste of time'
Concerns that saturated fats have been unfairly 'demonised' prompts Government advice re-think
Is Ichiro Suzuki Really The Hit King?
@baseballcrank makes the case that all things having been equal Suzuki probably would have beaten Pete Rose's record of 4349 hits in Major League Baseball.
Why Google is Selling Off Robot Firm, Boston Dynamics
Corporate culture differences and fear that Google's AI mixed with Boston Dynamic's humanoid robots would terrify the public.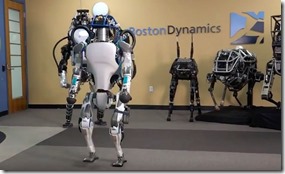 The Urban Sombrero Is Finally Here
And to be sold by J. Peterman.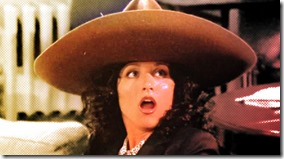 Yahoo group. That is all.
Come on be a smartie and join the yahoo group party! For the chill'en.
And my lo-fi Twitter spew.
Tonight's post brought to you by Charlie Murphy and Rick Effin' James: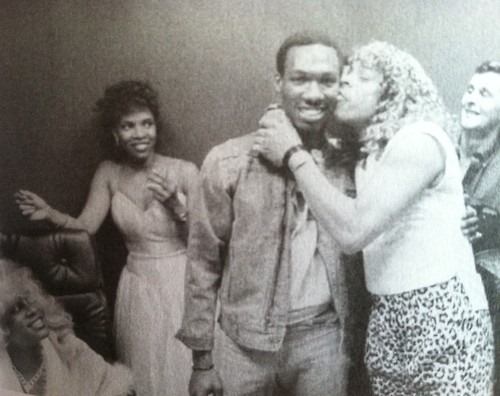 Notice: Posted by permission of AceCorp LLC. Please e-mail overnight open thread tips plus $1 for S&H to maetenloch at gmail. Note that the mannequins are for display only. Do not taunt happy-fun ball. These pretzels are making me thirsty.
Posted by: Maetenloch at
11:37 PM