Overnight Open Thread (6-19-2016) - Father's Day Edition
Simply put, any American today who is accused of Islamophobia faces a ruined life with loss of employment and social stigma. Whereas the cost of not preventing mass murder is merely hurt feelings and regret.

-- John Schindler in The Road to Orlando
After the Islamic State began releasing videos of American citizens being beheaded, White House senior adviser Valerie Jarrett reportedly told President Obama that Americans were worried that they would soon bring this violence here to the United States. Obama was unfazed.

"They're not coming here to chop our heads off," the president promised.

Now a terrorist pledging allegiance to the Islamic State has murdered 49 Americans in Orlando. What inspired him? CNN reports that "analysis of Mateen's electronic devices showed searches for jihadist propaganda, including . . . ISIS beheading videos."
In six months, terrorists have killed more than 60 people on our shores; two of the perpetrators were the sons of immigrants, and one an immigrant herself.

It may be that one of the reasons we have avoided the problems of a France is sheer numbers. France has 50 percent more Muslim immigrants than we do, even though it is a much smaller country. Only 1 percent of the U.S. population is Muslim; 7.5 percent of the French population is.

-- Rich Lowry
Surfing past Fox News this morning, I heard someone report on a poll about what caused the massacre in Orlando. Apparently, most Republicans believe it was caused by Islamic extremism, whereas most Democrats believe it was caused by "domestic gun violence."

But the massacre was domestic gun violence. Democrats might just as well say that murder caused the murders.

-- Paul Mirengoff in When Nonsense Becomes the Party Line
Anything that stands in the way of Progressive domination is under assault, because Progressives have no fixed principle beyond the will to power.

-- Glenn Reynolds on the Democrats' current assault on due process
What If It Turns Out That Top American Officials Actually Sympathize With the Enemy?
And if not, then how would things be any different if they did?
It Was CIA Director John Brennan, Suspected by Some of Being a Muslim Convert, Who Halted LEO Training on Islam, Jihad
FBI Suppresses All ISIS References in Transcripts of Mateen's Calls to Police
Syrian Immigrant Who Said 9/11 'Changed The World For Good' Is Now A Department of Homeland Security Adviser
The NYT Discovers the Real Tragedy of Orlando

7 Great TV Dads Who Defy The Stereotype
Including the wisdom of Sheriff Andy Taylor.
Related: The Stark Difference Between Millennial Men and Their Dads
Just More 2016 Election Weirdness: The Brexit Battle of the Thames
Earlier today, one of the more bizarre scenes a political reporter will ever encounter happened on the River Thames, in central London. A flotilla of 30 fishing boats - led by a ship dubbed by one reporter as the HMS Farage, after its helmsman, United Kingdom Independence Party leader Nigel Farage - floated up the Thames to lodge a pro-Brexit protest. The nautical demonstration's particular angle was to rail against the European Union's restrictive rules on fishing rights.

That's when things got weird. Another small flotilla, this one in support of the Remain campaign and led by aging rock star Bob Geldof, also made its way up the Thames. Geldof's pleasure cruiser pulled up alongside Farage's flagship and played, over an apparently deafening sound system, various songs having to do with remaining - "Please Don't Go" by Haddaway, for instance. After pulling alongside the HMS Farage, Geldof himself took control of the microphone and launched a verbal barrage at Farage and the Leave campaign, who responded in kind. It was a very small nautical battle, a mini-Trafalgar if you'd like, as Remain dinghies ringed around pro-Leave fishing boats, some of whom sprayed water on and, in fact, boarded Geldof's boat. UKIP's David Coburn cheered them on.

All the while, the Thames Embankment was enthralled. MPs ventured out of Prime Minister's Questions and onto the terrace of the Palace of Westminster to marvel at the activities on the Thames. Supporters of the campaigns cheered on their sides from bridges.
Opinion: This is how big business can easily prevent the next Orlando tragedy
By buying up all companies manufacturing assault weapons and then killing them. So, so many logic flaws in such a short piece.
Russian Track and Field Team to Be Banned From the 2016 Olympics
For repeated violations of anti-doping rules as part of a Soviet-style state-supported doping scheme including urine-swapping at the 2014 Winter Olympics in Sochi:
In a dark-of-night operation, Russian antidoping experts and members of the intelligence service surreptitiously replaced urine samples tainted by performance-enhancing drugs with clean urine collected months earlier, somehow breaking into the supposedly tamper-proof bottles that are the standard at international competitions, Dr. Rodchenkov said. For hours each night, they worked in a shadow laboratory lit by a single lamp, passing bottles of urine through a hand-size hole in the wall, to be ready for testing the next day, he said.
Philadelphia Taxes The Hell Out of Soda Drinks
Three cents an ounce is a very large tax, and the largest soda tax proposal I've seen since I started writing about this issue in 2011. Thought of another way, that's 36 cents tax per can of soda, or $4.32 tax per 12 pack of soda. For reference, a 12 pack of beer is subject to an excise tax rate of $0.09 in Pennsylvania. So this proposal would be an excise tax 48 times larger than the current beer excise tax.
Ostensibly this is to fight obesity but the fact that diet drinks are also taxed shows what this really is - a shameless money grab.
What They Don't Know About Economics Could Fill Entire Textbooks: NYT Writer Unsure 'If' Huge Philly Soda Tax Will Be Passed on to Consumers
Found in a Flea Market: A 1930s Scrapbook of a Young Lady's American Dream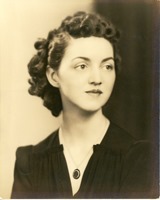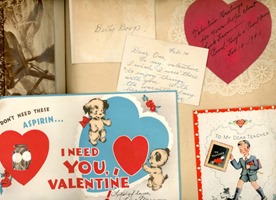 The Women Were Told It Was a Porn Audition. It Wasn't.
It was just a horny guy posting stuff on Facebook.
Weekly Commenter Standings
Top 10 commenters:
1 [694 comments] 'Insomniac' [97.47 posts/day]
2 [522 comments] 'iforgot'
3 [515 comments] 'J.J. Sefton'
4 [420 comments] 'Nevergiveup'
5 [401 comments] 'rickb223'
6 [371 comments] 'Ricardo Kill'
7 [369 comments] 'Jane D'oh'
8 [356 comments] 'Bruce With a Wang!'
9 [341 comments] '@votermom'
10 [336 comments] 'Mr. Peebles'
Top 10 sockpuppeteers:
1 [83 names] 'TeamRawDog' [11.66 unique names/day]
2 [55 names] 'FU SCOAMF'
3 [42 names] 'The Political Hat'
4 [40 names] 'Insomniac'
5 [37 names] 'Mike Hammer, etc., etc.'
6 [29 names] 'Cicero (@cicero)'
7 [29 names] 'POTUS'
8 [28 names] 'Bertram Cabot Jr.'
9 [27 names] 'garrett'
10 [26 names] 'Prince Ludwig the #Problematic'

The group. Banned on 12 universities.
Where it's at - the Twitter
Tonight's post brought to you by the Simpsons writing room, 1992: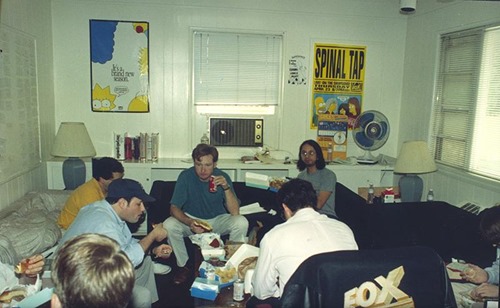 Notice: Posted with full authority of AceCorp LLC. That is all.
Posted by: Maetenloch at
11:43 PM