Overnight Open Thread (6-6-2016)
Two themes seem to dominate Commencement speeches. One is shameless self-advertising by people in government, or in related organisations supported by the taxpayers or donors, saying how much nobler it is to be in "public service" than working in business or other "selfish" activities.

In other words, the message is that it is morally superior to be in organisations consuming output produced by others than to be in organisations which produce that output. Moreover, being morally one-up is where it's at.

The second theme of many Commencement speakers, besides flattering themselves that they are in morally superior careers, is to flatter the graduates that they are now equipped to go out into the world as "leaders" who can prescribe how other people should live.

In other words, young people, who in most cases have never had the sobering responsibility and experience of being self-supporting adults, are to tell other people -- who have had that responsibility and that experience for years -- how they should live their lives.

-- Thomas Sowell
While Mike Rowe gives the counter-commencement speech that new graduates need to hear here:
"The most scary moment in a fighter's life is right now. The moment before the fight, in your dressing room, all the training is behind you, all the advice in the world don't mean a thing, in a moment you'll be in the ring, everyone is on the line, and you...are...scared."

-- Muhammad Ali commenting on the scene where Rocky is praying right before his rematch with Apollo Creed in The Time Muhammad Ali And Roger Ebert Watched 'Rocky II' Together
Quote of the Day III - Welcome to 2016 Edition
With all the new products being showcased at Computex this past week, it's totally understandable if you happened to miss some of the actually useful things technology does for us. Besides enabling us to send pictures of our genitals anywhere in the world in an instant, I mean.
BuzzFeed Cancels $1.3 Million Ad Buy by RNC Because Trump is "Hazardous to Our Health"
Even though they accepted the buy in April when Trump was almost certain to be the nominee and nothing has really changed since then.
Meanwhile the Washington Free Beacon has released a list of the evil companies that they're willing to accept advertising from.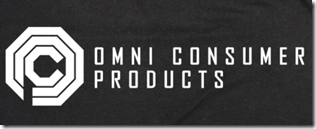 Hillary's Uncontrollable Cough is Back
And Bill is looking rather reanimated these days.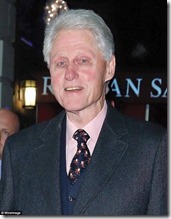 Parents Could Be Sued By Their Kids For Posting Pictures of Them On Facebook Without Permission
On the other hand children are generally unable to give legal consent so how could they give permission anyway?
Neo-Neocon on the Japanese Boy Abandoned in the Woods as Punishment
Supposedly they only meant to scare him but when they returned a short while later, he was gone. He was found alive and well 7 days later by a soldier on a military base.
When I was a child and my mother used to drive me hither and yon, she would often get annoyed at something I did or said, and would threaten to put me out of the car and make me walk home. Sometimes this happened when we were very far away from home, and it scared me (although I can't remember what sparked the incidents; my recollection of myself was as having been well-behaved).

I do remember calling her bluff once, though. It's no coincidence that we weren't all that far from the house at the time, the weather was decent, and I probably could have successfully walked home.

...When my son was young, the scene played out very differently. Neither my husband nor I was going to threaten our son with any such thing, but he was sometimes pretty headstrong and we still had to discipline him. Once when he was about two and a half we were in a large mall and had been there for several hours. It was time to go home, and we told our son so.

"No!" he said vehemently. "I want to stay!"

When we insisted we needed to go, our son said even more forcefully that he was going to stay in the mall. So instead of our abandoning him, he was proposing to abandon us.

My husband asked him, "But who will take care of you?" Without missing a beat, standing smack in the middle of the mall, our son immediately pointed to the first man who walked by. "He will!" our son said firmly and triumphantly, not the least bit perturbed. Then a woman passed by, and our son pointed again: "She will."

He had a point. We finally just picked him up and took him out of there.
The WFB: How 'The Longest Day' Got D-Day Wrong
While 'Saving Private Ryan' managed to capture a lot of the chaos, carnage, and screw-ups along with the courage and initiative that went on that day.
Related: When Wyler Came Back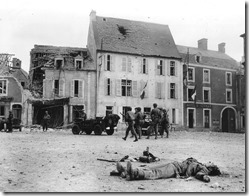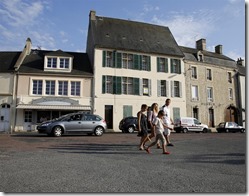 Microsoft Backtracks On 'Nasty Trick' Upgrade To Windows 10
Days after angering many users with its so-called "nasty trick", Microsoft has reversed its crazy decision to infuriate users by upgrading them to Windows 10 automatically. Users were angry that clicking the cross to dismiss the box meant that they had agreed to the upgrade. Based on "customer feedback", Microsoft said it would add another notification that provided customers with "an additional opportunity for cancelling the upgrade". Microsoft told the BBC it had modified the pop-up as a result of criticism: "We've added another notification that confirms the time of the scheduled upgrade and provides the customer an additional opportunity for cancelling or rescheduling the upgrade. If the customer wishes to continue with their upgrade at the designated time, they can click 'OK' or close the notifications with no further action needed."
Microsoft has been an asshole about the free Windows 10 upgrade from the get-go. First they had the reminder in the taskbar that would not go away, then they started auto-scheduling the upgrade whether you wanted it or not, then they sneakily changed the confirmation window so that clicking on the usual X box for close actually was taken as an Okay to upgrade.

Just stop it assholes. People will eventually upgrade to Windows 10 (or not) on their own damn schedules. If your product is decent, you shouldn't have to act like malware vendors.

Do you see all that is problematic about this 'X-Men: Apocalypse' movie poster? No? Well that's because you're man-seeing it with your sexist man-eyes.
Remember: Women are completely equal to men in all possible ways - but they must never actually be treated the same as men because their self-esteem is as fragile as wet toilet paper exposed to pink kryptonite.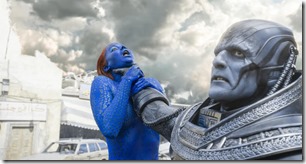 Caitlyn Jenner to Appear Naked in SI
Because fuck you readers that's why.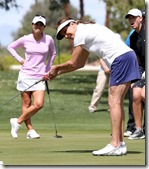 Two Words: Pussy. Snorkel. Welcome to 2016 where there is an entire factory in China dedicated to this. Search this AYOR. You have been warned.
The Yahoo AoSHQ group - it's got electrolytes and shit.
And my twitter thang.
Tonight's post brought to you by this happened 27 years ago today: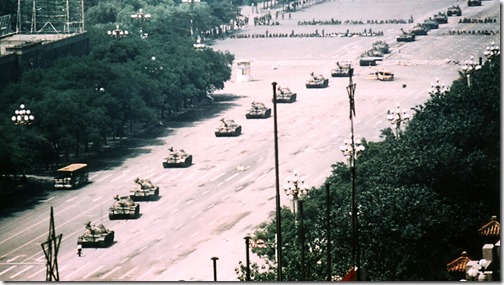 Notice: Posted by permission of AceCorp LLC. Offers not void where prohibited by law or in CT.
Posted by: Maetenloch at
11:40 PM