ONT 5-23-16: Houston, we Have a Slacker Edition [krakatoa]
Ever spend a day in a hotel just watching whatever came on the tube next?
Good, bad, happy, sad, RomCom or Thriller, I just didn't care. I suppose I should have taken some of the helpful suggestions from the EMT comments and found something more interesting to do, but man, my "free time" for the past 2 weeks at home has been spent on a variety of pain-inducing tasks, I have night work to do tonight, and it just felt right to laze the day away. So I watched most or all of 27 Dresses, Lucy, Saving Silverman and Eagle Eye today. I'm not going to review them for you, other than to say my bar for mindless entertainment was low today, and HBO delivered. If your bar is likewise low (and let's face it: "moron horde" kinda advertises its own limitations), you might enjoy them as well. Well, except for Eagle Eye. Man that movie sucks. I'm pretty confident in saying that considering I've now watched it twice. I think the director must have really hated Rachel Monaghan there at the end, when instead of having her kiss him on the lips, he had her kiss Shia Lebeouf on his patented 5-day homeless-dude cheek-scruff. He looks like he's contracted
Bunny Pox
.
---
It was a trivial movie day, so here's
51 movie trivia items
. I don't know that any of it is particular mind-blowing, other than the suggestion that Charlie Sheen's preparation for his cameo in Ferris Bueller's Day off could be labeled "preparation" rather than just being Charlie Sheen.
---
If you were looking for a reason to not go to Canada (and some people go so far as to
alphabetize their reasons
) you can
add this to your list
. Samuel Jackson has already purchased the movie rights.
---
Yesterday I texted my wife as my first flight started its 20 minute tarmac delay.
"Holy Crap, but some ahole has decided now is the time to enjoy their tuna-fish salad sandwich"
The delay almost made me miss my next flight but too my relief, not only did I make it, but the only food smell on the next plane was pizza. I let my wife know, and she told me something so horrifying and crazy it must be true:
"While in Denmark, I discovered that Scandinavians eat corn and tuna pizzas. Regularly enough that it's on buffets & menus."
Stupid snowbillies can't even pizza right. I was tempted to post a picture of that abomination here, but it wasn't long ago that this space was tormented with images of Yoko. The reek of that has only just begun to wear off.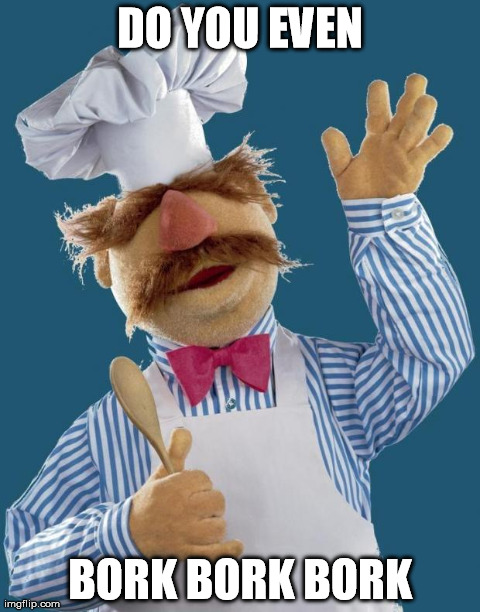 Bork!
---
What did you used to do before Ace of Spades HQ? I spent quite a bit of time lowbrowing, where I learned things about alternate toothbrush uses and never trusting farts, and other assorted bits of guttural wisdom.
Girls and ladies:
When you invite any male co-workers to your home on purely non-romantic social occasions. You should, of course, hide the contents of your panty drawer, but, much more important, you should ALWAYS hide your laundry hamper. Or not, as you prefer...
It was a sad that they shut down, but at least the
Internet Archive remembers
. So any time I really need a shadenfreudian pick-me-up, it's only a couple clicks away. I think most of you could relate:
About Lowbrow.com Lowbrow.com is dedicated to bringing you the best user submitted content about scraping the bottom and being a general piece of shit. It is about moments where you said something completely inappropriate, where you stuck your foot in your mouth, or stamped the air out of some poor fuck's lungs. Lowbrow.com is about calling people names, shitting in their pudding, pushing them down stairs, eating white bread and expired fruit pies from the bakery outlet and drinking "charcoal filtered" vodka - straight from the plastic two liter bottle. Lowbrow.com is about vomiting on a city bus, mistaking someone's sex, driving your car through a garage door, taking swings at police, and standing on the front step of your trailer home with a loaded shotgun and a can of Old Milwaukee's Best. Lowbrow.com is about criticizing people, it's about knowing what's right, being better than the next guy, and spouting barstool philosophy. Lowbrow.com is about sweat stains on your wife beater t-shirt, shaving your head, but not your mutton-chops, owning cars with "t-tops," eating at fast food restaurants, and having full-time diarrhea. Lowbrow.com is not about unrequited love, being dumped, or teen angst - unless there is an unbelievably cruel, nasty or embarrassing aspect to the story. Stories of infidelity, incredible sex with strangers, and/or sitting home alone masturbating are, however, encouraged.
---
So it's Maet's third week in Japan, and I believe he has finally moved into the "vacation" stage of things. One can hope his vacation is at least as joyous & full of introspective illuminations as Strindberg's:
---
Tonight's ONT brought to you a vague sense of foreboding.