May 11, 2016 Overnight Thread - Meme is the Theme [Weirddave]
The Internet's chief virtue is memes...memes and cat videos...cat videos and memes.... Its two virtues are cat videos and memes...and YouTube comments.... its *three* virtues are cat videos, memes, and YouTube comments...and the destruction of traditional courtesy.... Its *four*...no... *Amongst* its virtues.... Amongst its virtues...are such elements as cat videos, memes....
I'll come in again.
Memes have been around for as long as human beings have communicated through the written word and images. All of those cave paintings of primitive humans running from buffalo with spears in their backs? Originally all of them were captioned "LOL Pointy stick is pointy!". The term "meme" was coined by Richard Dawkins, a man renowned for thinking that he knows so much he doesn't have to believe anything, in his 1976 book
The Selfish Gene.
This seminal work is rumored to have so inspired the Creator that he created his own special meme to welcome Richard to the afterlife when he joins the majority.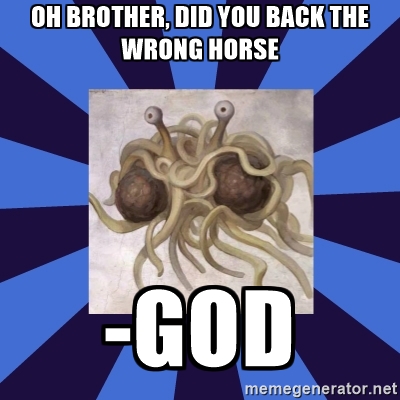 It was the introduction of the World Wide Web in the 1990s that gave people an unprecedented ability to connect with others, and mankind collectively wondered how to take advantage of this. Sappy forwarded emails from Grandma, badly digitized porn and poorly written prayer requests tried to fill humanity's void, but the world was crying out for memes. Suddenly, everyone realized that not only could they talk to other individuals across the globe, they also had the opportunity to subject them to all the stupid shit that lived in their brains, and few people wasted any time in doing just that. The name of the game was suddenly "hits"; it became a contest to see how many times you could entice other people to share your stupid shit without being forced to subject your friends to their stupid shit. Fame and fortune were rumored to await those who succeeded at this task. One of the earliest memes to "hit it big" was the dancing baby.
Surprisingly enough, fortune did follow fame as the dancing baby was quickly signed to star in a new Fox series as a quirky, anorexic young lawyer who would eventually wind up marrying a stuck up, half-witted, scruffy-looking Nerfherder. And so the great meme rush was on. Totalitarian governments worldwide hurried to try and weaponize the meme,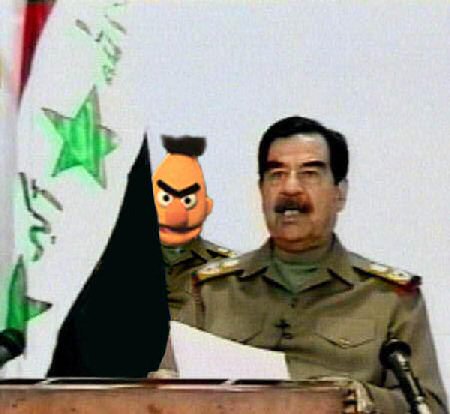 which so alarmed the intergalactic community of beings that they sent a strong warning to Earth to cut it the hell out.
Chastised, the United Nations attempted to negotiate with the aliens.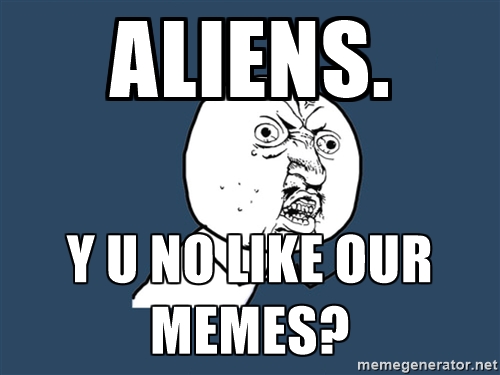 The results were not encouraging.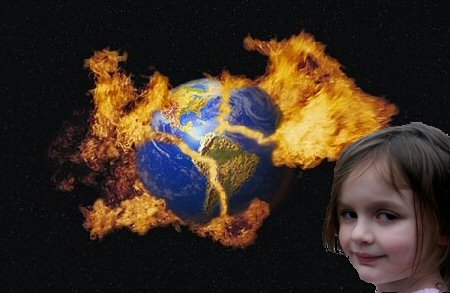 Mankind resisted.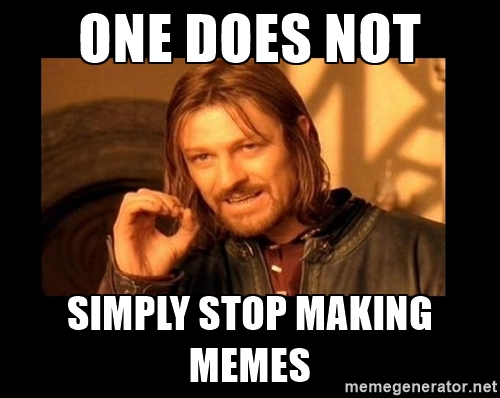 The aliens were having none of it.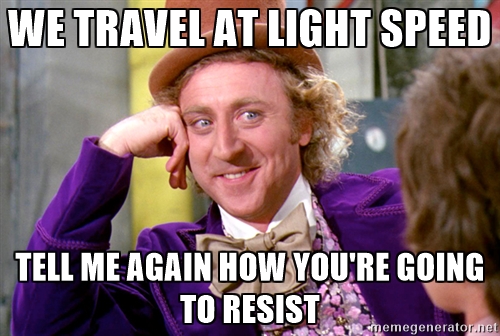 Humans unveiled their secret weapon.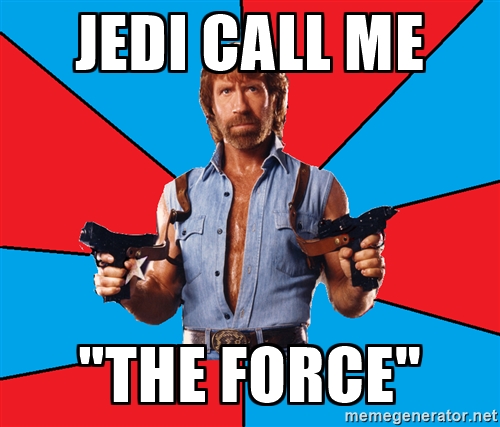 Defeated, the aliens signed the Defining Unlimited Meme Boundaries (D.U.M.B.) Treaty pledging to cherish all memes from Earth and departed in peace, and thus dawned the golden age of memes. Which brings us to the present. Today, memes have become one of the cornerstones of modern society. Gone are the days of old fashioned logic and rational thought. Who needs those when we have such a simple and persuasive tool as memes? Today memes are not just at the forefront of human achievement, for most of humanity they are the end-all be-all
OF
human achievement: In science,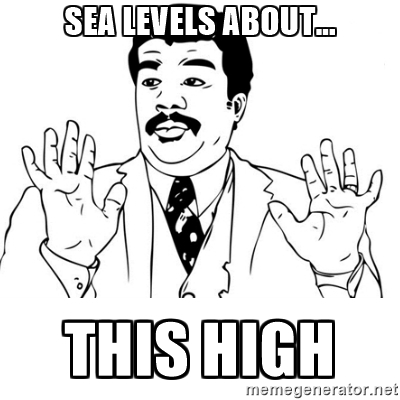 the arts,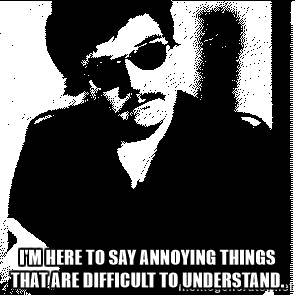 music,
social commentary,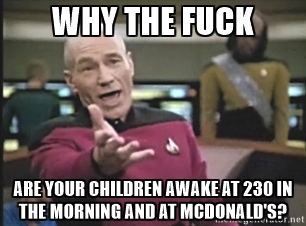 religion,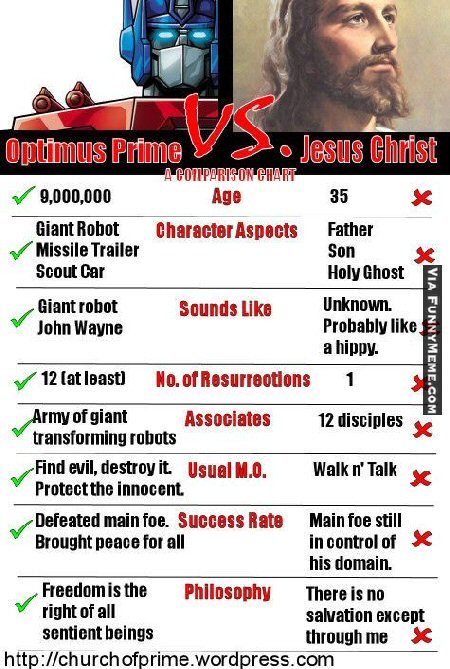 and even politics.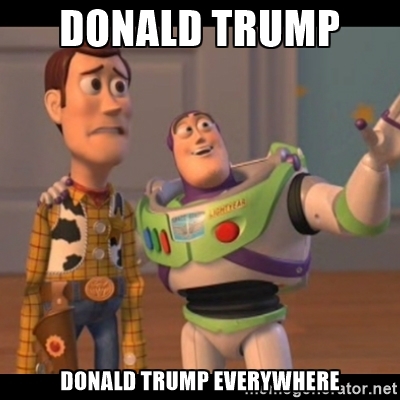 And that's about it. What else is left to say?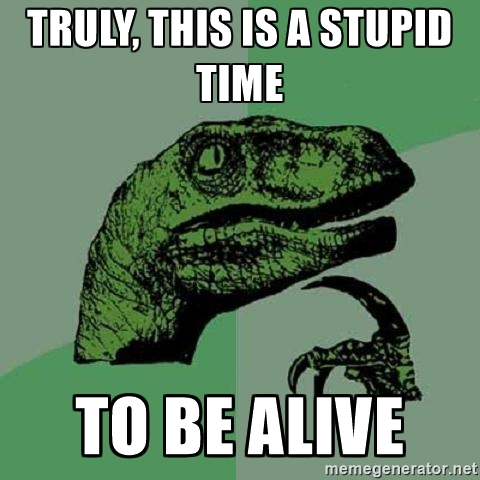 Have a good night everybody! Tonight's ONT brought to you by me: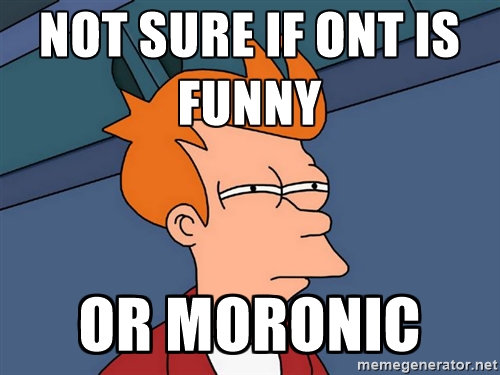 Just kidding.