Overnight Open Thread (5-1-2016) – Victims of Communism Day Edition
Biden's meetings Thursday with Abadi and other senior Iraqi officials focused primarily on making sure that the political strife in Baghdad was not interfering with military preparations to retake Mosul, Iraq's second largest city, from the Islamic State.

"We talked about the plans that are in store for Mosul and the coordination that's going on with all of our friends here," Biden told reporters after his meeting with the Iraqi prime minister. "And so, I'm very optimistic."

As he spoke, the vice president was standing next to Salim al-Jubouri, the Iraqi parliament speaker. He pointed to Jubouri and noted that they last talked in Biden's office in Washington. "This is an old friend," Biden said.

Less than 36 hours later, the protesters were dancing and stomping on Jubouri's desk in front of the parliament chamber. Jubouri had fled the building.

-- from an article on the collapse of Iraq's parliament
So is Germany becoming less German? Not really. The German national character, like all national characters, is complicated. The old American TV show Hogan's Heroes, about U.S. soldiers in a German POW camp during WWII, featured two leading Germans at the camp: Colonel Klink, the disciplinarian, and Sergeant Schultz, who would always look the other way for a cigarette or a bottle of schapps. Clearly, the Brandt Airport and VW are more Schultz than Klink. The other Germany never really went away; Sgt. Schultz is still nursing his schnapps.

-- from an article explaining why the years-behind schedule, way over-budget, white-elephant Berlin-Brandenburg Airport will likely never open
One word: Martland. Martland was not persecuted directly by soldier-hating suits like Acting Secretary of the Army Patrick Murphy (a career politician) or Secretary Designee Eric "Fabulous" Fanning. Martland's NCOER was deliberately crafted to harm him. It was prepared and signed by officers and NCOs who knew they were uttering a false instrument, knew they were rejecting the Army Way of criticizing subordinates face to face and in private, knew they were taking up arms in a political battle, and doing it on the side of falsehood, and injuring a good man who had done a good thing, because the Army had drifted off into a foamy pink froth of values that were politically constructed and inconstant. What would those people do with an unlawful order?

People who saw in their commissions, their documents of appointment of rank, their assignment to positions, not as a place to bring their own morals and character to bear, but a place where they would stake all on unthinking obedience? And rationalize it afterward?

That way? Go that way if you will. Be ready to board the boxcars. Your turn will come.

-- WeaponsMan on whether the military really would reject illegal orders
Unfortunately, the bathroom wars are likely just getting started. The Obama administration has already chosen sides. "This is a good illustration that the fight for civil rights is not over," White House press secretary Josh Earnest said of the North Carolina law. "The president, every time, is going to be on the side of equality and fairness and justice for every American." 

That sounds great, unless you're an American with traditional views on gender, your kids are in a public school, and the girls' locker room has just been declared a gender-fluid zone. Alas, my friend; you simply have the wrong thoughts. Sadly, in some cases, that's when "equality and fairness and justice" don't really apply.

-- Heather Wilhelm  in Why the Transgender Bathroom Wars Matter
We know who Cora Segal is and we know what Cora Segal believes because Cora Segal has told us these things. Cora Segal is an activist, and when an activist goes to a public event and disrupts it by shouting obscenities - "F-k you! . . . Keep your hate speech off this campus!" - her public activism is newsworthy. Identifying her is not "doxing."

-- RSM on #TrigglyPuff
If I was more angry with you, I might include a picture of TrigglyPuff.
Reporters Get Into a Brawl at a White House Correspondents Dinner Party
Huffington Post reporter Ryan Grim went over to Fox New correspondent Jesse Watters  and started trouble over a 2009 incident.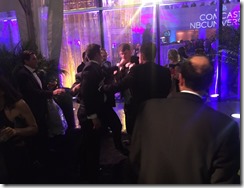 Hillary Wants to Make It Illegal to Criticize Her
Of course she does.
Hey Did You Know That The GOP-Controlled Congress Actually Repealed ObamaCare This January and That It Was Then Vetoed by Obama?
I didn't and I actually try to keep up with this stuff.
It Turns Out That Prince That Was Really Working For the Government Over His Long Career
Both the federal government and Minnesota's state government will assess so-called "death taxes" or estate taxes on Prince's assets, taking away more than half his estate. Between his physical assets-cash, investments, home, etc.-and his future royalties, Prince's estate has been estimated to be between $300 and $500 million. .

The combination of Minnesota's top death tax rate of 16 percent, plus the federal government's 40 percent rate, means that over 50 percent of Prince's estate will go to the government.
Judge tosses part of ordinance requiring inspection of Seattle garbage cans for food waste
Target stock plummets as "transgender" bathroom boycott swells to over one million
This isn't the first time Target has dipped a toe into the troubled "gender identity" waters. Last summer we talked about the store's new policy of "de-gendering" the toys and clothing aisles so as not to offend anyone. The sad part of all this is that this stupid, pointless battle (which was clearly going to affect the company's sales no matter which way they went on it) was completely unnecessary. Just as with public, government facilities, there is a simple (if still costly) solution, assuming one believes that a solution is required. In fact San Francisco (of all places) hit on the idea very early in the national debate. If a company or public facility truly feels that they must jump into this entire "degendering" fiasco, then in addition to traditional facilities for each gender, simply add on a third, gender neutral bathroom or other facility. Then anyone going in can be informed that there is no gender requirement for occupancy and, likewise, the owner/management offers no guarantee as to the gender of the other patrons you may encounter in there. Alternately, when new facilities are constructed, put in multiple, single user facilities and just label them as "shower" or "bathroom" or "changing room."

Problem solved. Then, if someone wants to insist that they must be allowed in public facilities with people of the opposite gender, their true agenda is exposed. (You will be made to not only care, but to participate.) This is an important aspect of the conversation which the SJW all to often succeeds in suppressing. We aren't having a conversation here about discrimination or the suppression of anyone else's rights. Dress however you wish. And for that matter, the vast majority of us aren't going to care one way or the other what you call yourself despite the obvious denial of basic genetics and science on display. The real motivation of the SJW is to force such twisted claims on everyone else and mandate their participation even when it comes at the expense of the rights of the majority.
61-Year-Old Repeat Offender Shot, Killed by Homeowner
You can only avoid your Darwin Award destiny for so long.
Realizing his home was being broken into, the homeowner yelled, "Don't come in here, I have a gun!".

Boyd, with his face covered by a bandana, ignored the warning and eventually "physically forced himself in through the front door," Corinth Police Captain Dell Green said.

"A scuffle ensued," said Dance, "and the intruder was shot three times, we believe. He then went out into the yard and fell."

Chief Dance said Boyd had previously been arrested for burglary and robbery and had also been shot during a prior attempt a number of years earlier. That incident involved an elderly man who, after experiencing a prior break-in at his home, rigged his door with a homemade alarm system. When he heard the aluminum cans he had strung around the door rattling, he told the intruder not to come in, that he had a gun. Just like his final burglary attempt, Boyd went inside anyway.
How Much Damage Can an A-10 Take and Still Keep Flying?
A lot as it turns out. Sometimes you really do need its triple redundancy - especially when you can see your landing gear through the wing. Amazingly this A-10 was eventually fully repaired and the pilot flew it again years later.
Hoping To Attract Soda-Hating Millennials, Pepsi Revives Soda Jerks
But if you read the article, it's not that Millenials hate soda - they're just migrating to premium beers and bourbons as they get older.
NFL Network Cuts To Commercial After Announcers Lose It over 'Team Beaver' and 'Team Bush'
Weekly Commenter Standings
Top 10 commenters:
1 [389 comments] 'Vic We Have No Party' [54.61 posts/day]
2 [360 comments] 'Christopher Taylor'
3 [359 comments] 'Ricardo Kill'
4 [340 comments] 'Nevergiveup'
5 [327 comments] 'ThunderB'
6 [314 comments] 'ReactionaryMonster Bravely supporting kittens'
7 [284 comments] 'AmeriDan'
8 [270 comments] 'Skip'
9 [252 comments] 'Village Idiot's Apprentice'
10 [249 comments] 'Bruce With a Wang!'
Top 10 sockpuppeteers:
1 [109 names] 'D. Trump' [15.30 unique names/day]
2 [84 names] 'The Political Hat'
3 [54 names] 'Turd Ferguson'
4 [48 names] 'Amy Schumer'
5 [42 names] 'Curtis LeMay'
6 [41 names] 'Harold Stassen'
7 [31 names] 'ace'
8 [30 names] 'Geddy Lee'
9 [27 names] 'MTF'
10 [27 names] 'Mike Hammer, etc., etc.'
The group. Banned on 12 universities.
Where it's at - the Twitter
Tonight's post brought to you by Susan Hayward and Loretta Young: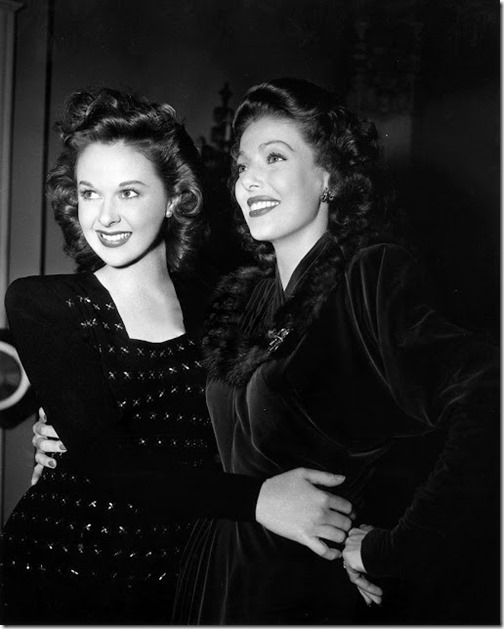 Notice: Posted by permission of AceCorp LLC. Please e-mail overnight open thread tips to someonewhocares@yahoo.com.
Posted by: Maetenloch at
11:45 PM