Overnight Open Thread (4-28-2016)
Yale University President Peter Salovey solemnly addressed "the Yale community" by email in the early evening hours last night. He had a portentous announcement. Among other things, Yale has reached a decision on whether to retain the title "master" to refer to the teachers taking up the mantle at Yale's residential colleges. You can feel the brain cells sloughing off as you read the deliberation that went into taking the long way around to arrive at the wrong conclusion in the current fashion. It's the tribute that knowledge pays to ignorance.

-- Scott Johnson of PowerLine
In fact, over the years, Mr. Gross has consistently asked one question of prospective employees: What drives you?

The twist is that they must pick one of three answers: money, power or fame.

Strangely to him, no one has ever picked fame.

"It is the one thing I have always wanted," he said. "When I was starting out at Pimco in 1972, I told my mother and father that I was going to become the most famous bond manager in the world."
If you can keep your head when all about you  

    Are losing theirs and blaming it on you,  

If you can trust yourself when all men doubt you,

    But make allowance for their doubting too;  

If you can wait and not be tired by waiting,

    Or being lied about, don't deal in lies,

Or being hated, don't give way to hating,

    And yet don't look too good, nor talk too wise:

If you can dream-and not make dreams your master;  

    If you can think-and not make thoughts your aim;  

If you can meet with Triumph and Disaster

    And treat those two impostors just the same;  

If you can bear to hear the truth you've spoken

    Twisted by knaves to make a trap for fools,

Or watch the things you gave your life to, broken,

    And stoop and build 'em up with worn-out tools:

If you can make one heap of all your winnings

    And risk it on one turn of pitch-and-toss,

And lose, and start again at your beginnings

    And never breathe a word about your loss;

If you can force your heart and nerve and sinew

    To serve your turn long after they are gone,  

And so hold on when there is nothing in you

    Except the Will which says to them: 'Hold on!'

If you can talk with crowds and keep your virtue,  

    Or walk with Kings-nor lose the common touch,

If neither foes nor loving friends can hurt you,

    If all men count with you, but none too much;

If you can fill the unforgiving minute

    With sixty seconds' worth of distance run,  

Yours is the Earth and everything that's in it,  

     And-which is more-you'll be a Man, my son!
Rudyard Kipling published this poem in 1910 and Ernest Shackleton already had a framed copy of it in the ship's library on his ill-fated expedition to the Antarctic in 1914.
Related: Only a PC Killjoy Could Hate the New 'Jungle Book'
And the SJW Scolds never let you down: Reminder: Rudyard Kipling Was a Racist F*ck and The Jungle Book Is Imperialist Garbage
It's Official Now: Hillary! Now Offering the Woman Card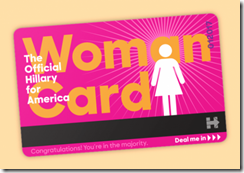 Student Tries to Trick Ted Cruz into Signing a Copy of the Communist Manifesto
He ended up signing it but this is what he wrote: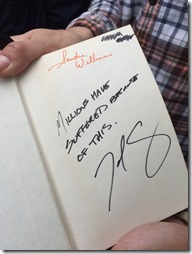 Why the CT Judge Allowed the Sandy Hook Gun Lawsuit Against Remington to Go Forward
Discovery. And a chance to try out a new legal theory against gun companies.
As I have documented before, the law protects firearms manufacturers, but excepts cases where there is "negligent entrustment."  I recall thinking as I read this, "this is an oddball exception."  The reason that it is odd is that firearms manufacturers don't sell to customers.  They sell to distributors who then sell to stores (some manufacturers sell directly online, but go through a local FFL, e.g., Rock River Arms, LaRue Tactical, etc.).

They are thinking that this exception, the negligent entrustment clause, has not been tested in court and still need fleshing out as to its real definition.
Eight Percent of Wisconsin's Population Now Has a Concealed Carry Permit
The US Murder Rate Spiked in 2015
Is it the Ferguson Effect or something else?
While the overall crime rate remained constant, and the violent crime rate ticked up by only 3.1 percent, the murder rate spiked by 13.2 percent in the 30 largest U.S. cities, "with 19 cities seeing increases and 6 decreases."
The Happily Unhappy: Disaffected Participants in the 2016 White Privilege Conference Took to Twitter to Complain That the Conference Was Too White
All Racial Incidents on Campuses Are Hoaxes Part MCCXXXV
SJWs Now Triggered by Cheerleading
Famous Vegan Restaurant Owners Are Getting Death Threats After They Admitted To Eating Meat
Because sometimes your personal free choice is just wrong and so you must be punished for it.
News You Can Use: How To Disarm a Mine
Why Have High School Proms Become Such High Stakes Affairs?
All of which begs the question: Why are so many people treating the act of asking someone to prom like it's a wedding proposal? Watching these high schoolers' promposals is like taking a deep dive into those weird videos on YouTube of kids pretending to get married in fake weddings (yes, that's a thing). And it suggests that an increasing number of young people are so focused on the attention they get from asking someone to prom that they forget what the high school ritual is supposed to be about: having fun with your friends before you all grow up and have to face the real world. For kids who grew up online, maybe that's the point: there is no real world unless it's documented online. Promposal pics, or it didn't happen.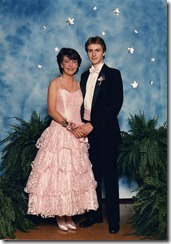 Miley Cyrus Very Pleased With Her New Tattoo of Jupiter
So much so that she even instagrammed it with the tag #lilbbJupiter. See if you can spot the problem.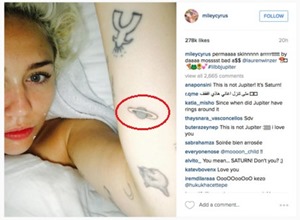 Thai Tranny Hooker Watch: Violent Gang of 'Ladyboys' Now Mugging Tourists
Having sex with them seems to be the best defense.
Come on be a smartie and join the yahoo group party! For party smartieness-tude.
And my lo-fi Twitter spew.
Tonight's post brought to you by Colour Sergeant Bourne: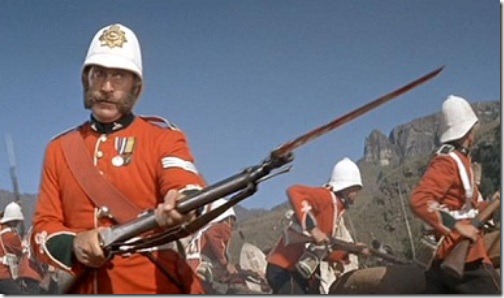 Notice: Posted by permission of AceCorp LLC. Send your scraps to El BizarroAce and the cobs on the shadow blog. Note that the mannequins are for display only unless otherwise marked. Do not taunt happy-fun ball.
Posted by: Maetenloch at
11:37 PM