Overnight Open Thread (4-25-2016)
Over the course of three decades in public life Hillary Clinton has misspoken and misled the public and mismanaged herself and her team to such a degree that voters cannot help noticing. Yes, many of her falsehoods are white lies. But white lies accumulate. They matter. Not only do they harm the truth. They are turning Clinton into one of the least popular candidates in history.

Since 1998 Clinton has blamed her poor reputation on the vast right-wing conspiracy. Whitewater, Travelgate, Filegate, the health-care disaster - it was all the fault of the Republicans. What's forgotten is that Clinton has been lying in the service of her ambitions - most notably by protecting her husband from the truth of his infidelities - since long before Bill ran for president. Nor can she blame conservatives for her failure to win the Democratic nomination eight years ago. Hillary can't help being secretive and deceptive. It's her nature.

-- Matthew Continetti in White Lies Matter
Hillary Clinton has been secretive and dishonest the entirety of her adult life. And the existence of generic 'enemies' or the 'VRWC' has always been just an excuse/justification for her to indulge her secretive and dishonest nature.
"Drones are the new UFOs."

-- from the article That drone that hit a British Airways plane might have been a plastic bag
PAGLIA: Yes, I've been in a rut on lamb vindaloo.
COWEN: A rut, tell us.
PAGLIA: It's a horrible rut.
COWEN: It's not a horrible rut, it may be a rut.
PAGLIA: No, it's a horrible rut. It's a 40-year rut. Every time I go to an Indian restaurant, I say "Now, I'm going to try something new." But, no, I must go back to the lamb vindaloo. All I know is it's like an ecstasy for me, the lamb vindaloo.
COWEN: Like De Quincey, tell us, what are the effects of lamb vindaloo?
PAGLIA: What can I say? I attain nirvana.

-- Conversation between Tyler Cowen and Camile Paglia who once described Indian food as her substitute for LSD
Question: Who is the last living head of state to have worn their country's uniform in WWII?
Answer: This one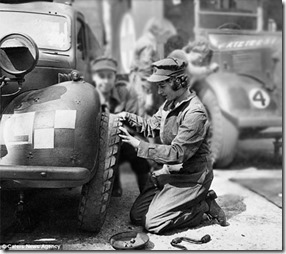 She turned 90 years old last week making her the longest-reigning monarch in British history.
Queen to Obama: You May Only Bring 3 Helicopters During Your Visit
Apparently she's still upset over the damage he did to her gardens back in 2011.
The Queen called Obama's bevy of choppers "over the top", meaning the Secret Service had to rethink their plans to land about six aircraft in the 300-year-old gardens of her main residence.

..."She rarely imposes her will but when she does people listen - it just took the US Secret Service agents a little time to realise that," the source said.

The Queen, whose 90th birthday was celebrated recently, said there was no chance Obama's extensive security backup would be accompanying him to Windsor Castle.
Her insistence came after Obama's helicopters damaged the grass when half a dozen of them landed during his last visit in 2011.

The engines' heat scorched the grounds and the wheels left divots in one of the UK's oldest lawns, planted during the reign of Queen Anne in the early 1700s.
Mark Steyn reflected on her long reign last fall in The Survivor:
King Farouk's famous line was that in the end there would be only five monarchs left - the Kings of Hearts, Clubs, Spades and Diamonds, and the King of England. It's not quite down to that, but the House of Windsor's share of the market is certainly dominant. The Queen's various realms, from Canada to Tuvalu, Belize to Australia, outnumber all the remaining Continental monarchies put together. That level of survival would not have seemed such a sure thing upon Princess Elizabeth's birth in 1926, in the wake of the tumbling thrones of the Romanovs, Habsburgs and Osmans.

There have been moments in the last 63 years when one might have wished for a little more imagination from the Queen. But in an undeferential and unmonarchical age she has played a difficult hand very shrewdly. The picture at top right was taken by my beloved daughter during the Diamond Jubilee year. My little girl has met many celebrities, from Macaulay Culkin all the way to Lindsey Graham (at the local fair last month), but she thought the Queen was very "cool" in the way she didn't feel the need to work the room. What I liked that day was the way she didn't bother with the 40-car motorcade - just a vehicle in front of a couple of coppers, and one behind with another copper and a lady-in-waiting, all of whom would take a bullet for her, which I cannot reliably say of those Secret Service guys cavorting with their Cartagena hookers.

...Is the monarchy anything to do with the unrivaled record of the Britannic inheritance? Working for the Free French in London during the war, Simone Weil found herself pondering why, among the European powers, only England had maintained 'a centuries-old tradition of liberty'. She was struck by the paradox of the Westminster system - that ultimate power is vested in one who cannot wield it in any practical sense. Endowing the sovereignty of the nation in an absentee monarch - as Australia does - is an even more exquisite refinement of the Weil theory: vesting power in its literal rather than merely political absence.

What Malcolm Turnbull objects to most - she doesn't live here! - is what I find most appealing. A minimalist monarchy is perhaps the most benign form of government one could devise - except that no hyper-rationalist would ever 'devise' such a thing at all.
Related: 8 Things You May Not Know About Queen Elizabeth II
Thanks Obama: HSAs Now on the Obamacare Exchange Chopping Block
Title IX vs. the First Amendment
Advantage: Title IX
The Department of Justice now interprets Title IX to require colleges and universities to violate the First Amendment.

In an April 22 findings letter concluding its investigation into the University of New Mexico's policies and practices regarding sex discrimination, the Department of Justice (DOJ) found the university improperly defined sexual harassment. DOJ flatly declared that "[u]nwelcome conduct of a sexual nature"-including "verbal conduct"-is sexual harassment "regardless of whether it causes a hostile environment or is quid pro quo."

To comply with Title IX, DOJ states that a college or university "carries the responsibility to investigate" all speech of a sexual nature that someone subjectively finds unwelcome, even if that speech is protected by the First Amendment or an institution's promises of free speech.
The Face of the Modern University
Calling for muscle and jamming a finger into a human face - forever.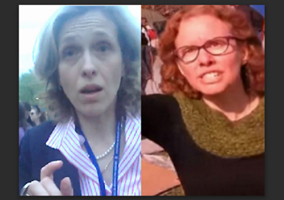 Pope Questioned About Why He Only Accepted Muslim Refugees
The US Suicide Rate Surges To the Highest Level In Almost Three Decades
The suicide rate in the US has surged to its highest level in almost three decades, according to a new report.

The increase is particularly pronounced among middle-age white people who now account for a third of all US suicides.

The Centers for Disease Control and Prevention (CDC) report did not offer an explanation for the steep rise.

However, other experts have pointed to increased abuse of prescription opiates and the financial downturn that began in 2008 as likely factors.

The report did not break down the suicides by education level or income, but previous studies found rising suicide rates among white people without university degrees.
US Navy To Get Rid of Unloved 'Blueberry' Cammies
Over a decade ago the Navy got a case of cammie envy and came up with the digital blue Navy Working Uniforms. And these turned out to be hot and uncomfortable, flammable, and very good at camouflaging overboard sailors from their rescuers.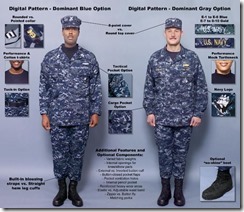 Even Better Get a Battery-Operated Drill With Some Hex Bits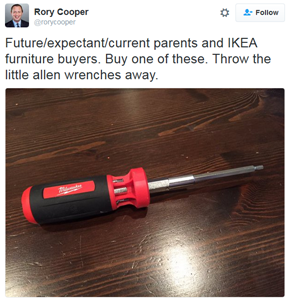 Baldilocks Could Probably Use Your Help
Water Must Flow: Scientists Discover a 'Tunneling' State of Water Molecules
Why Millennials Don't Like Victoria's Secret
Note that this article contains absolutely no evidence that millenials in fact do not like VS. But that's no reason not to include this photo.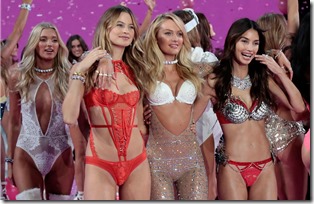 The American 'Royal Consort' of Nepal Has Died
Modern-Built Viking Ship to Attempt Transatlantic Crossing
And time is of the essence. Following in the historical tailwind of Leif Eriksson, the Viking thought to have discovered America centuries before Christopher Columbus, the ship has a long journey ahead, taking a route via Iceland, Greenland and Newfoundland before it finally drops anchor in the United States.

"We've got one month because the only gap, if you don't want to battle low pressure and harsh winds, is May. That's your chance to make it across," Ahlander told the Swedish news agency TT on Monday.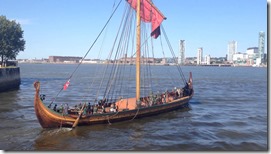 The Yahoo AoSHQ group - it's got electrolytes and shit.
The twitter thang.
Tonight's post brought to you by well that's the plan: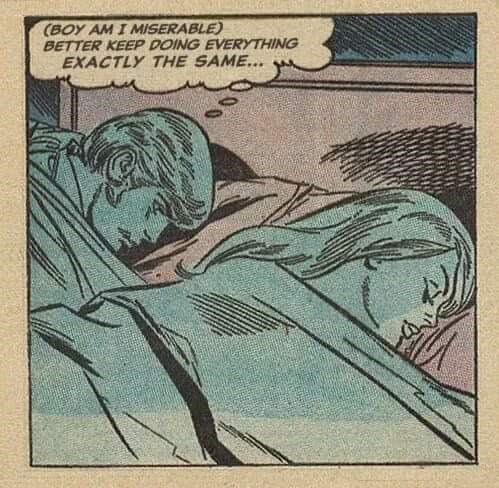 Notice: Posted by permission of AceCorp LLC. New rule: No service animals on the ONT unless they're non-carnivorous AND you can ride them.
Posted by: Maetenloch at
10:29 PM