Overnight Open Thread (4-20-2016)
The New York Times provided a stunning example of the inevitable "defining sexism down" that will be necessary to accommodate such immigration. The problem on New Year's Eve, it reported, was that migrants from war-torn countries were "unfamiliar with German culture." Translation: the norm that you don't jam your fingers up women's vaginas in public is just a quaint German custom, akin to wearing lederhosen. This, from a paper that routinely covers phony college rape allegations with outraged alarm.

-- Heather Mac Donald
-"Y'all, he never broke the seal! Cake boxes are impenetrable. I keep all my valuables in an old cake box with some tape over the original price tag."
-"When I leave home, I actually leave a cake seal across the door so I can tell if anybody entered the premises during my absence. It's foolproof."
-"Fort Knox is actually protected by a 3 tier cake seal system. Impenetrable."
-"But if the seal is slit, you must acquit!"

-- Mollie Hemingway in 5 Tips For the Social Justice Warrior Hoaxer
Quote of the Day III - Privilege Edition
My university-aged daughter is always tell me about the "privilege" that people like me have and how it makes it impossible for me to understand and empathise with those whose lives are without such privilege. I do see her point. I've never been black or gay or trans- or gender queer or mentally ill.  I don't know what it would be like to grow up in a derelict building in a dangerous neighbourhood, to have drug addicts for parents, to fear for my safety while walking to school, to be openly despised for being female, denied education or refused employment based on  my skin colour or gender. And while I am have been poor enough not to be able to afford a car or health insurance, I have never been so poor I had to steal food. Clearly, I've not suffered the worst of what society can throw at a person.

Nonetheless, this whole notion of  "privilege" vexes me. We talk about it as though we can all recognise what it is. I am not always so sure. I can tell one narrative of my life and it seems to describe someone who grew up without privilege, and I can tell another narrative and it seems almost as though my life was one of ease and privilege from the time I was born.

-- Marti Leimbach
The CEO of Verizon Responds To Bernie Sanders' Attacks
"[Verizon] is just another major American corporation trying to destroy the lives of working Americans."

-- Bernie Sanders
And it's a good read - you can find it here.
From a recent paper:
Punishment of non-cooperators is important for the maintenance of large-scale cooperation in humans, but relatively little is known about the relationship between punishment and cooperation across phylogeny. The current study examined second-party punishment behavior in a nonhuman primate species known for its cooperative tendencies-the brown capuchin monkey (Cebus apella). We found that capuchins consistently punished a conspecific partner who gained possession of a food resource, regardless of whether the unequal distribution of this resource was intentional on the part of the partner. A non-social comparison confirmed that punishment behavior was not due to frustration, nor did punishment stem from increased emotional arousal. Instead, punishment behavior in capuchins appears to be decidedly social in nature, as monkeys only pursued punitive actions when such actions directly decreased the welfare of a recently endowed conspecific. This pattern of results is consistent with two features central to human cooperation: spite and inequity aversion, suggesting that the evolutionary origins of some human-like punitive tendencies may extend even deeper than previously thought.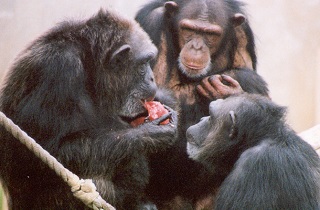 Legislators Move to Defund U. of Tennessee's Office of Diversity
The adults start supervising.
Tuesday, Tennessee's General Assembly passed a bill that would defund the University of Tennesee's Office For Diversity and Inclusion. The bill has been passed to the state Senate.

Legislators would divert funds currently allocated to the Office of Diversity, "to minority scholarships for engineering students. It would also bar the university from using state funds to support the annual Sex Week programming or gender-neutral pronouns," reports The Tennessean.
Poster Child Company for CA 'Living Wage' Policies Planning to Flee the State
And what about Ted Hall? Hall was the youngest scientist at Los Alamos, and, as such, the youngest atomic spy of note. He was only 19 years old when he decided that he ought to be giving secrets to the Soviet Union. 19! Just a baby, and his Soviet codename, "MLAD," reflected that: it means "youngster." (In retrospect, that is a pretty bad codename, a little too identifying.) When I show his Los Alamos badge photograph to my students, I always emphasize that they've met this kid - the 19-year-old genius who thinks he knows better than everyone else, who thinks he has the world figured out, who is just idealistic enough, and just confident enough, to do something really terribly stupid if the opportunity was made available.

Why did Hall spy? Ideology, apparently. I say "apparently" because most of what we know about Hall's motivations is what he said, or seemed to have said, much later, far after the fact, decades later. A much-older Hall rationalized his spy work as being about the balance of power, an easier thing to say in 1997 than in 1944. Having known 19-year-olds, and having been one, I view this post-hoc rationalization with a bit of suspicion. Even Hall himself seems to recognize that his 19-year-old was brash and arrogant, that ego might have played a large role in his decision.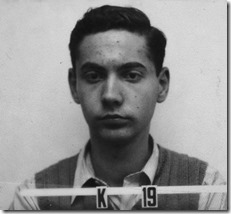 When Did "A Thing" Become a Thing?
It wasn't even a thing until it was - which seemed to have happened sometime in the late 90s/early 2000s.
China Rediscovers the Northwest Passage
Study: Replacing Butter With Vegetable Oils Doesn't Decrease Risk of Heart Disease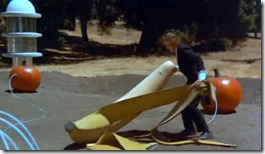 He's Back - And Having To Cope With A Whole Lot of Changes
A time traveler in military uniform wakes up on a sunny Berlin afternoon in 2011, looking up at a blue sky without enemy aircraft overhead. He hears no shelling, explosions or sirens. That the city still stands despite his orders that it be destroyed, right down to the screws and door handles, is something that puzzles him. "On the other hand, I am here too," he thinks, "and I cannot understand that either."

You know his name. You know his face. You know his hair and mustache
19 Tutorials To Make You the Life of the Party
A Brief Guide to the Pretentious Foodie's Favorite Virtue-Signaling Words
How about some artisanal farm-fresh organic hate cake?
The Group knows your sins but doesn't care.
Tonight's post brought to you by I'm pulling my shirt off now: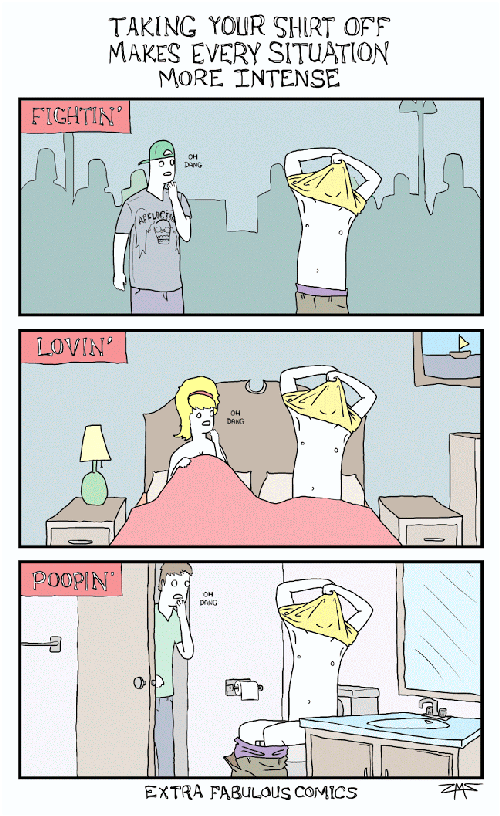 Notice: Posted by implicit permission of AceCorp LLC. Note: Pants or shirts are required on the ONT. It's an insurance/no nude dancing thing.
Posted by: Maetenloch at
11:29 PM