Overnight Open Thread (4-19-2016) - Hate Cake Edition
"The man who killed Trayvon Martin should have never had a gun in the first place."

-- Hillary Clinton in a campaign appearance this week
I think we are detecting a pattern here. If all the anti-Israel, terror-accommodating Swedish officials were forced to resign, they wouldn't be able to staff a government.

-- John Hinderaker commenting on Sweden's Deputy Prime Minister, Åsa Romson, who insists on referring to the 9/11 attacks as 'accidents'
Quote of the Day III - Lacuna of Leadership Edition
No military can remain a military if hostile powers routinely launch missiles at its $7 billion aircraft carriers, ship-jack its vessels and humiliate the crew, or buzz destroyers to interrupt naval exercises. Yet this is now the new normal of the U.S. military and Navy in particular. These provocations at sea and in the air will increase, as Iran, Russia, and perhaps soon China grasp that there are no consequences to symbolically humiliating the U.S, but some utility thereby in limiting its range and outreach to allies. Perhaps to avoid the harassment, we can rename destroyers "outreach vessels," carriers can become "safe spaces," and jet-fighters can be "contingency operators."

-- Victor Davis Hanson
"We believe in a layered approach."

-- Douglas County, CO schools spokesperson Paula Hans explaining why school security officers have AR-15s in addition to their pistols
Bernie Sanders Pays Way Too Little Taxes According to...Bernie Sanders
Tax deductions are practically like stealing from the public according to Sanders. But of course he takes every single possible one he can. Because it's not hypocrisy if you care.
Bernie Sanders released his 2014 tax return this weekend, revealing that he and his wife took $60,208 in deductions from their taxable income. These deductions are all perfectly legal and permitted under the U.S. tax code, but they present a morally inconvenient, if delicious, irony: The Democratic socialist from Vermont, a man who rages against high earners paying a lower effective tax rate than blue-collar workers, saved himself thousands using many of the tricks that would be banned under his own tax plan.

With all of his itemized deductions, Sanders's taxable income was significantly lower than it would have been if he had taken the standard deduction. The deductions left Sanders and his wife paying $27,653 in federal income taxes in 2014, on a joint income of $205,271 - an effective federal tax rate of 13.5 percent. If that seems low to you, your instincts are right: According to the Tax Foundation, the average federal income-tax rate for a couple making $200,000 to $500,000 in 2014 was 15.2 percent. The "millionaires and billionaires" that Sanders is so fond of berating payed, on average, just more than twice as much of their income (27.4 percent) in federal taxes as he did.

On the campaign trail, Sanders's taxation philosophy is simple: If you can pay more, you should; deductions are not a justifiable reason for a wealthy person to pay a lower effective rate than someone who earns less. His web site declares, "We need a progressive tax system in this country which is based on ability to pay. It is not acceptable that corporate CEOs in this country often enjoy an effective tax rate which is lower than their secretaries."

...What Sanders did, using every option and advantage available under a Byzantine tax code to minimize his tax payment, is a normal practice for many Americans. But it's also exactly what the targets of his anger do. You can argue about whether or not that's greed, but it's impossible to argue that it isn't hypocrisy. The paragon of liberal purity is not as pure as he'd like the world to believe.
Millennials and Marriage and Divorce
Respondents were asked whether they agreed or disagreed with the statement that "Divorce is usually the best solution when a couple can't seem to work out their marriage problems." In 2002, about half of Americans disagreed. Within a decade, the share had risen to more than 60 percent. In the most recent data, younger Americans - a cohort with the lowest marriage rates on record, mind you - were especially likely to perceive divorce as an unacceptable response to marital strain.
Trans-Friendly Series 'Transparent' Film Crew Outraged Over 'Trans-Friendly' Bathrooms
The beef is that men, women and transgenders can all enter as they please, making it uncomfortable for some of the crew. Women are particularly worried about walking in and seeing a dude peeing at the urinal.

Now this is interesting . we're told several crew members are too scared to complain, for fear they'll be labeled "transphobic," which would be the kiss of death on that set.
Note that crew members have unions that that they can complain to. I foresee a lot of hostile workplace lawsuits coming in the future over the new anything-goes bathroom policies.
And Who Loves Open Gender-Free Bathrooms? Perverts That's Who
Kean University racism protester to face jail time for tweeting fake death threats
No consciousness was raised but $200K worth of public resources were wasted .
Ukraine's New Prime Minister is Jewish
Historically Ukraine hasn't been a particularly Jewish-friendly place.
Proposal to Consider Restarting the F-22 Line in This Year's Defense Authorization Bill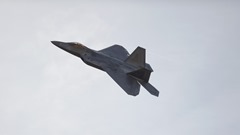 "Boaty McBoatface" Wins Internet Poll; UK Science Minister Says No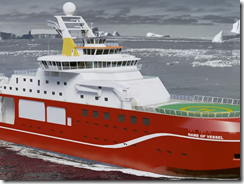 Worthwhile Canadian Initiative, Part 4
When You Tell a Woman to Keep Her Clothes On, Are You Slut-Shaming?
48% Of People Who Buy Vinyl Don't Even Listen To It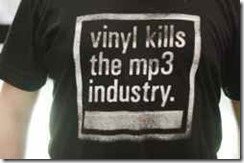 The Yahoo group is for closers only.
Teh Tweet!
Tonight's post brought to you by I think we all know what's coming next here: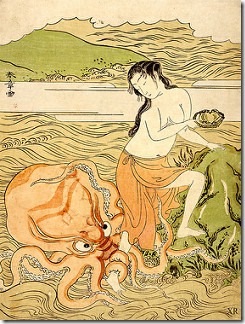 Notice: Posted by permission of AceCorp LLC. Reminder: the AoSHQ dumpster is not a toy nor is it a toilet. However the Elks Lodge dumpster next door can be all these things and more.
Posted by: Maetenloch at
11:01 PM