Overnight Open Thread (4-13-2016) - Oopsie Poopsie Edition
The government of Shanghai says that under new rules residents who fail to visit their elderly parents will get black marks on their credit records.

A new set of regulations released recently by the government of the eastern city says that adult children living apart from their parents should "visit or send greetings often." Parents who think their children are not fulfilling this responsibility can file lawsuits against them for neglect.
Liberal opinion in Britain has, for more than two decades, maintained that most Muslims are just like everyone else. Britain desperately wants to think of its Muslims as versions of the Great British Bake Off winner Nadiya Hussain, or the cheeky-chappie athlete Mo Farah. But thanks to the most detailed and comprehensive survey of British Muslim opinion yet conducted, we now know that just isn't how it is.

-- Trevor Phillips, former head of Britain's Equalities and Human Rights Commission
Do You Live in a Bubble? Take the Charles Murray Quiz
Do you live in a bubble?

There exists a new upper class that's completely disconnected from the average white American and American culture at large, argues Charles Murray, a libertarian political scientist and author.

Take this 25-question quiz, based on a similar one published in Murray's 2012 book, "Coming Apart: The State of White America 1960-2010," to find out just how thick your bubble is.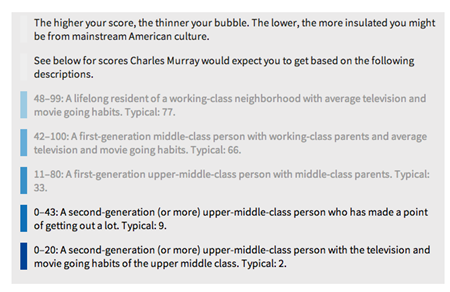 Patterico: My Answers From The Quiz
One Year Later Fake Black Woman Regrets Nothing
Each of you, my young friends, will find in life some personal "Westerplatte." Some measure of tasks that have to be undertaken and fulfilled. Some rightful cause for which one cannot avoid fighting. Some duty, or necessity, which one cannot shun. From which one cannot desert. Finally, some order of truth and values, which must be held and defended, like this Westerplatte, within oneself and around oneself.

-- Pope John Paul II (1987)
RSM - The New Thought Crime: 'Adultism'
Modern Academia: Vegan Sexuality: Challenging Heteronormative Masculinity through Meat-free Sex
Modern Academia: Quote the Bible, Get Expelled
Shock: Actual Grownups Discovered Inside a University Front Office
Ohio State Vice President Jay Kasey to student occupiers: If you don't leave, you will be arrested and expelled.
That Time Soviet School Children Bugged the US Ambassador's Office
The Thing went undetected for years because it was small, required no power source, and was not an active transmitter. Rather it worked by modulating incoming microwave signals with room audio and re-radiating it at a different harmonic frequency. To power it the Soviets had to beam a strong UHF signal at the embassy and have a good receiver listening on the harmonic frequency.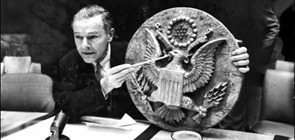 #1    1234    10.713%
#2    1111    6.016%
#3    0000    1.881%
#4    1212    1.197%
#5    7777    0.745%
#6    1004    0.616%
#7    2000    0.613%
#8    4444    0.526%
#9    2222    0.516%
#10    6969    0.512%
#11    9999    0.451%
#12    3333    0.419%
#13    5555    0.395%
#14    6666    0.391%
#15    1122    0.366%
#16    1313    0.304%
#17    8888    0.303%
#18    4321    0.293%
#19    2001    0.290%
#20    1010    0.285%
Remembering When Disneyland Had Real-Life Mermaids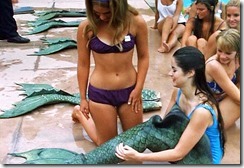 The Group knows your sins but doesn't care.
Tonight's post brought to you by how we meet: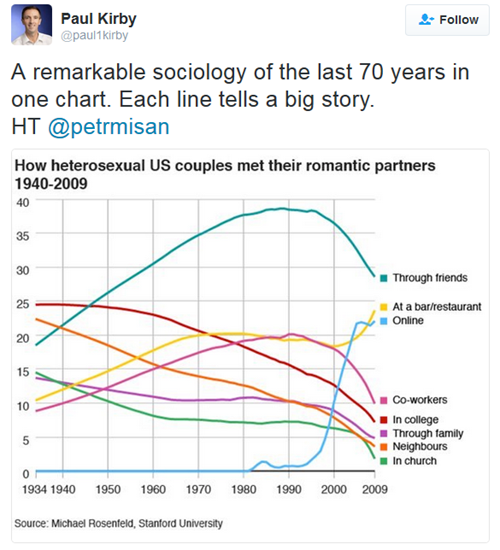 Notice: Posted by implicit permission of AceCorp LLC. Do that thing. Or not. But remember this: the bathrooms do not clean themselves. Nor does Ace's car self-wax.
Posted by: Maetenloch at
11:05 PM