Overnight Open Thread (4-12-2016)
Quote of the Day - Top Men Edition
[O]fficials from the Department of Homeland Security (DHS) admit that only three airports in the United States require workers to undergo security checks. The astounding admission, delivered this week before Congress, comes on the heels of a number of cases involving gun and drug-smuggling schemes operated by airline employees at major airports, including those located in Atlanta, New York and San Francisco.

...As if this weren't bad enough, last month government records obtained by the media revealed that 73 employees at nearly 40 airports across the nation were flagged for ties to terror in a June 2015 report from the DHS Inspector General's Office.
CDR Salamander: Are We In an Age of Decadence?
Perhaps we're in the midst of a great cultural stagnation. But then nothing lasts forever. Not even stagnant decadence.
And then there's pop culture itself. In the original Back to the Future, Marty McFly invaded his father's sleep dressed as "Darth Vader from the planet Vulcan." Thirty years later, the biggest blockbuster of 2015 was about . . . Darth Vader's grandchildren. It is directed by a filmmaker who's coming off rebooting . . . Star Trek. And the wider cinematic landscape is defined by . . . the recycling of comic-book properties developed between the 1940s and the 1970s.

Even fashion shows a similar repetition, as Kurt Anderson pointed out in Vanity Fair several years ago: Not long ago

. . . I came across an archival photograph of Ian Schrager and Steve Rubell with a dozen of their young staff at Morgans, the Ur-boutique hotel, in 1985. It was an epiphany. Schrager's dress shirt had no collar and some of the hair on his male employees was a bit unfashionably fluffy, but no one in the picture looks obviously, laughably dated by today's standards. . . . Yet if, in 1990 or 1980 or 1970, you'd examined a comparable picture from 27 years earlier - from 1963 and 1953 and 1943, respectively - it would be a glimpse back into an unmistakably different world.

Global politics since the Cold War feels stagnant as well.

We might have expected that by now we'd be locked in a race with China or Japan to colonize Mars - if, that is, we weren't recovering from the Eugenics Wars that the original Star Trek expected to arrive sometime in the 1990s. Instead, we're dealing with issues (from an aggressive Russia to, yes, Libyan-linked terrorist groups) that Marty and "Doc" Brown would recognize immediately. (Though in fairness, we do make movies about colonizing Mars, and the special effects are excellent.)

The word for this kind of civilizational situation is "decadence." Not the decadence of pure debauchery - there's some of that available today, but public morals in the West probably hit bottom in the 1970s, not in our own era of stagnation.

Rather it's decadence as defined by Jacques Barzun: All that is meant by Decadence is "falling off."
Of course the ideal for me is to have a perfectly boring personal life amidst a vibrant culture from which I can sip excitement according to my desires.
Porn Site Bans All North Carolina Users Over Bathroom Law
When thinking about the Boston Globe faux-edition attacking Donald Trump, remember that if a conservative non-profit organization-let's hypothetically call them something like "Citizens United"-published the same thing, liberals would want it to be illegal.

Of course, as Trump rightly pointed out in response, the Boston Globe is a "non-profit" organization (heh), but in the liberals' worldview it is perfectly fine for a "newspaper" to produce a partisan hit piece on a candidate, but the speech of any organization that is not a certified member of the media should be heavily regulated by the government. The Boston Globe is a corporation too; I have yet to hear a Citizens United-hating liberal offer a coherent distinction between the political speech of a corporation known as the New York Times and non-profit corporation like the NRA that publishes the American Rifleman.
San Francisco Makes School Employees Special Non-Evictable Citizens
In a whirlwind session earlier this week in which it mandated gender-neutral bathrooms and passed the nation's most aggressive paid family leave law, the San Francisco Board of Supervisors also "doubled down on its liberal credentials by enacting expansive anti-eviction protections for tenants who work in San Francisco schools, from teachers to janitors and cafeteria workers," the SF Chronicle reports.

"This sets us on the level of European social democracies that have more forward-thinking policies," Supervisor Eric Mar said proudly of the family leave law. Maybe so. But it's hard to think of a more backward-thinking policy than the Board's desperate, rearguard effort to protect teachers from skyrocketing rents (which now exceed $3,000 per month for a one-bedroom unit, on average-the highest in the country).
Bookworm on the Difference Between Morality and Victimhood
I eventually realized that the reason I was struggling was because my Leftist friends don't have moral standards; instead, they have victim standards. This isn't to say that they're not good people.  It's just that they don't have a sense of abstract morality.  In its place is an up/down sense of victim status (something I've written about at length before, at American Thinker).  This viewpoint comes straight from Marx himself:

Freeman and slave, patrician and plebeian, lord and serf, guild-master and journeyman, in a word, oppressor and oppressed, stood in constant opposition to one another, carried on an uninterrupted, now hidden, now open fight, a fight that each time ended, either in a revolutionary re-constitution of society at large, or in the common ruin of the contending classes.

This Marxist view says that, if you ally yourself with the oppressed, you're always in the right. You're not necessarily moral, but you're definitely taking the correct side in every debate.  That arc of history will eventually bend your way.  (Incidentally, isn't there an Orwellian beauty to the fact that the Left acts oppressively and justifies its conduct by characterizing itself as the oppressed?)  This distinction, between the Judeo-Christian abstract morality and the Leftist habit of saying you're right because you've designated yourself as one of the good guys, makes it very difficult for people committed to morality to argue with people committed to Leftism.
The Final Moments of Spetnaz Soldier Alexander Prokhorenko
Cutoff and trapped by ISIS fighters in Syria and knowing what lay ahead he ordered an air strike on his own position.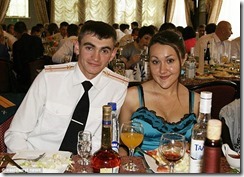 Thanks to Arnold Schwarzenegger a Politically-Connected Murderer Went Free Yesterday
Cleary is as feisty and direct as her famously spirited character Ramona Quimby - an observation that she hears often and doesn't care for. "I thought like Ramona," she says in a phone interview, "but I was a very well-
behaved little girl."

...Cleary is both set in her ways - "I don't think I joined this century" - and keenly aware of how times have changed. "I think children today have a tough time, because they don't have the freedom to run around as I did - and they have so many scheduled activities."

In her youth, she points out, "mothers did not work outside the home; they worked on the inside. And because all the mothers were home - 99 percent of them, anyway - all mothers kept their eyes on all the children." This is part of the reason, she says, that the children in her books were so often out tromping through the neighborhood without adult chaperones.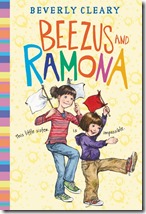 The Invisible Magic of Movie Editing
The Rise and Fall of Crazy Eddie
"Crazy Eddie" was Eddie Antar, the grandson of Syrian immigrants, who started a modest stereo shop in Brooklyn and parlayed it into a retail empire grossing $350 million annually. In addition to changing how electronics retailers advertised-pushing price above all else - Antar also paid his employees off the books, failed to report cash purchases, kept the sales tax, and later migrated to $145 million in securities fraud when his cousin, Sam Antar, graduated from college as a Certified Public Accountant (CPA).

"The whole purpose of the business was to commit premeditated fraud," Sam tells mental_floss. "My family put me through college to help them commit more sophisticated fraud in the future. I was trained to be a criminal.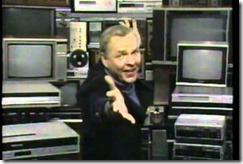 Linn Builds an Articulated LED Lamp
Maybe Humans Did Frolic With the Siberian Unicorn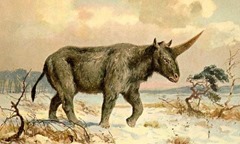 Welcome to 2016: Full-Body Interactive VR Porn Sex Suit Developed
The Yahoo group is for closers only.
Teh Tweet!
Tonight's post brought to you by your future home awaits in the off-peninsula colonies: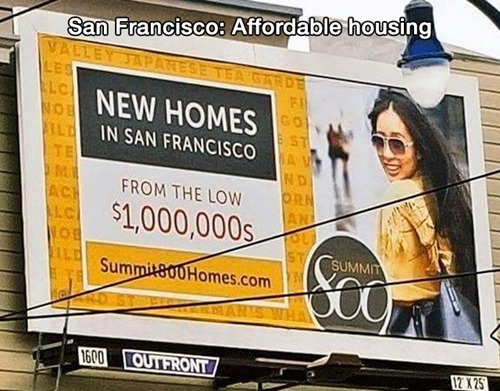 Notice: Posted by permission of AceCorp LLC. Tips? We don't need your pinche tips.
Posted by: Maetenloch at
10:56 PM