Overnight Open Thread (4-6-2016)
Because sometimes life gets in the way.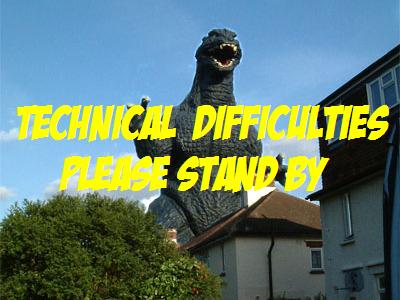 You Will Be Made To Care: PayPal Cancels Planned North Carolina Operations Center After Bathroom Law Passed
Because the most important thing in the world is that dudes with penises get to use whatever bathroom they feel like.
Welcome Future Alumni of ASSOL U
(thanks to Tim)
Being Freed Doesn't End the Suffering for the Kidnapped Girls of Boko Haram
For them, even the process of being freed was devastating, violent and sometimes resulted in the death of some of the captives during the melee.

Now that they are free, they are further restricted-to special camps run by the Nigerian army-and ostracized from society.

Perhaps worst of all, their present treatment makes a certain amount of sense, because they had been brainwashed into Boko Haram's ways at an early age and there is the possibility that a recent uptick in the number of female suicide bombers in Nigeria may be at the hands of some of the ex-Boko-Haram hostages. So the fear is that it's very difficult to tell who among the ex-hostages would be the enemy and who would not.

It's a terrible story of human suffering at the hands of a malignant force (Islamic terrorism of the Nigerian variety), and the efforts to alleviate the situation for the girls/women have been relatively futile
White House Warns of Effects of Climate Change; Pregnant Women, Children, The Poor, The Elderly, Minorities, Immigrants and People With Disabilities Hardest Hit.
Conan O'Brian Remembers Gary Shandling
And describes how during the the lowest point of his career Gary spontaneously appeared and nursed him through it.
Lorena Bobbitt: My New Man Doesn't dare Ask About My 'Violent past'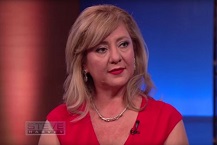 Why did these men poison each other?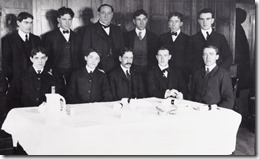 Sexual Harassment Training Video #4
The Deadliest Trail in the World
Possibly scarier than even El Caminito del Rey.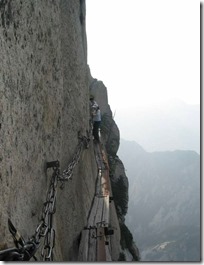 Mel Gibson to Star in Tatted Up, Trailer Park-Based Version of Taken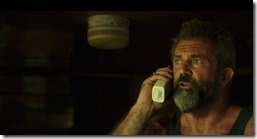 The Group knows your sins but doesn't care.
Tonight's post brought to you by Air Force One over Havana: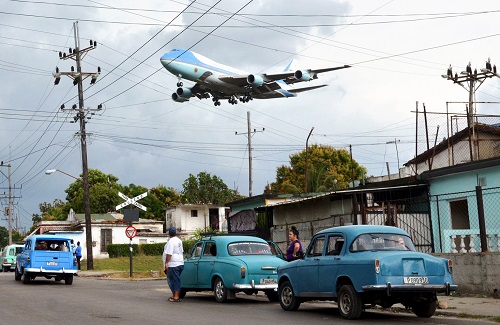 Notice: Posted by implicit permission of AceCorp LLC. So I have that going for me.
Posted by: Maetenloch at
11:28 PM