Overnight Open Thread (3-20-2016)
How dreadful are the curses which Mohammedanism lays on its votaries! Besides the fanatical frenzy, which is as dangerous in a man as hydrophobia in a dog, there is this fearful fatalistic apathy. The effects are apparent in many countries. Improvident habits, slovenly systems of agriculture, sluggish methods of commerce, and insecurity of property exist wherever the followers of the Prophet rule or live. A degraded sensualism deprives this life of its grace and refinement; the next of its dignity and sanctity. The fact that in Mohammedan law every woman must belong to some man as his absolute property - either as a child, a wife, or a concubine - must delay the final extinction of slavery until the faith of Islam has ceased to be a great power among men. Individual Moslems may show splendid qualities. Thousands become the brave and loyal soldiers of the Queen: all know how to die: but the influence of the religion paralyses the social development of those who follow it. No stronger retrograde force exists in the world. Far from being moribund, Mohammedanism is a militant and proselytizing faith. It has already spread throughout Central Africa, raising fearless warriors at every step; and were it not that Christianity is sheltered in the strong arms of science, the science against which it had vainly struggled, the civilisation of modern Europe might fall, as fell the civilisation of ancient Rome.

-- Winston Chrchill in The River War (1899)
Note that this quote would be considered hate speech in Britain today.
For a scene in The Shootist in which [John] Wayne was originally supposed to sneak up behind a man and shoot him in the back, Wayne declared "I don't shoot anyone in the back."

Siegel, according to Eastwood, replied: "Clint Eastwood would've shot him in the back."

Wayne's response: "I don't care what that kid would've done."
Good News: ISIS Lost 22% of Territory Since Start of 2015
Even the relatively low pace of American air and drone strikes on ISIS are taking their toll.
The tide of the war is turning against the Islamic State. Between 1 Jan and 15 December 2015, the Islamic State lost control of 14 per cent of its territory. New analysis indicates that in the last 3 months, the Islamic State has lost a further 8 per cent of its territory.

...America is killing Isis leaders at such a rate that US airstrikes are taking out replacement commanders almost as soon as they have been appointed.

In one case, US intelligence has been so accurate that targeted bombings have killed three Isis leaders rotating into the same command position. "There's been cases where we've gone three deep in a position," Colonel Steve Warren, chief US military spokesman in Baghdad, has revealed.[..]
Rhode Island Moves to Criminalize Free Range Parenting
Parents who fear the judgment of neighbors if they leave their kids alone at home or in a car may soon have more than a "tsk, tsk" to worry about in Rhode Island.

State lawmakers are debating a bill that would punish parents for leaving a child younger than 7 alone in a car. They've also proposed legislation to ban kids under 10 from being home alone and older kids from being home alone at night. Legislation could even extend to private preschools, where a bill would ban outdoor recess when the temperature drops below freezing.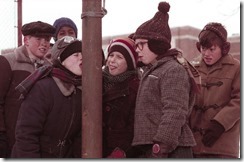 On Publishing and Book Scarcity
In this world of on-demand printing and e-books, one might hope that we would no longer have to deal with issues of scarcity with published books - alas this is not the case. I was just corresponding with an author today who wrote a high-quality book on a very niche subject (I don't want to include a name because I don't want this to be interpreted as something personal; it's not)  several years ago and only printed 100 copies. They are all long sold out now, and I just now found out about it.

...One might think that on-demand printing like the service offered by Amazon would offer a perfect solution, removing the up-front cost to an author. I suggested this specifically to the fellow I was corresponding with today. His reaction? Nope, the printing is not good enough quality and he would rather have it unavailable than printed below his standards. Truly a shame, but he's not entirely wrong.
Ultimately, the root of the problem is that there is no money to be made writing the sort of books that a person like me really wants to have in my library. As the quality and value of such a book increases, the potential market decreases and the time investment required for research and writing increases. It's a vicious tradeoff, and the result is that books are only written by the people who are most passionate about the subject and willing to do the work for basically no return. It should not be surprising that once you get to that point, maximizing distribution and accessibility is not longer their prime concern. I suspect many of these folks are writing for specific individual friends or collecting groups, and consider their work done once those people are satisfied.

Solutions? I don't know. The best solution would be patronage like the aristocracy of yore might have practiced, where an interested wealthy individual could hire a researcher (well, not "hire", but rather support on a grant or fellowship) to guarantee them an income and a return on the work being done.
The crudest rule of thumb is buying goods in the U.S. is often cheaper than the UK, but paying for services is far more expensive
Milton Friedman: Laws As Incentives For Immoral Behavior
20 British Foods Americans Have Probably Never Heard of But Really Should Try
The Brits really suck at naming dishes though - I present you 'toad in the hole' below which is actually quite tasty.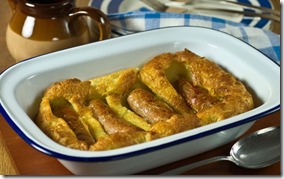 It doesn't matter what I say
So long as I sing with inflection
That makes you feel I'll convey
Some inner truth or vast reflection
But I've said nothing so far
So How Many Digits of Pi Does NASA Use?
It turns out that 15 digits gets the job done anywhere human probes are likely to go in the near future.
How Many Girls Are in this Photo?
And yes for the purposes of this question we'll consider trannys as girls.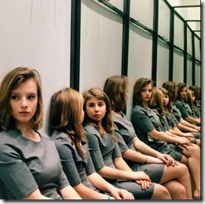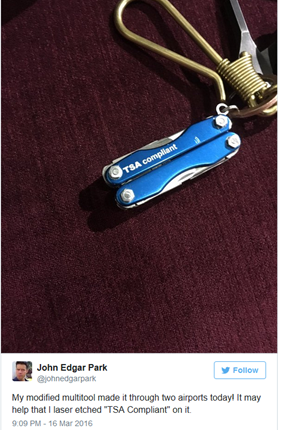 News You Can Use: New Silicone Penis Implant Adds Two Inches to Girth and Length
Man Gets $180 Ticket, Spends 75x That Fighting It
Weekly Commenter Standings
Top 10 commenters:
1 [551 comments] 'sven10077' [77.82 posts/day]
2 [460 comments] 'Christopher Taylor'
3 [402 comments] 'Bruce With a Wang!'
4 [345 comments] 'Nevergiveup'
5 [345 comments] 'Ghost of kari - certified inane'
6 [334 comments] 'Lizzy'
7 [334 comments] 'ReactionaryMonster browsing Bravely'
8 [330 comments] 'AlaBAMA'
9 [307 comments] 'Skip'
10 [285 comments] 'FenelonSpoke'
Top 10 sockpuppeteers:
1 [88 names] 'D. Trump' [12.43 unique names/day]
2 [72 names] 'The Political Hat'
3 [63 names] 'Mimzey'
4 [41 names] 'Cicero (@cicero)'
5 [35 names] 'Don Quixote'
6 [32 names] 'phreshone'
7 [32 names] 'James T Kirk'
8 [31 names] 'Bertram Cabot Jr.'
9 [29 names] 'Hillary 2016'
10 [26 names] 'Aviator'
The group. Banned on 12 universities.
Where it's at - the Twitter
Tonight's post brought to you by that smell: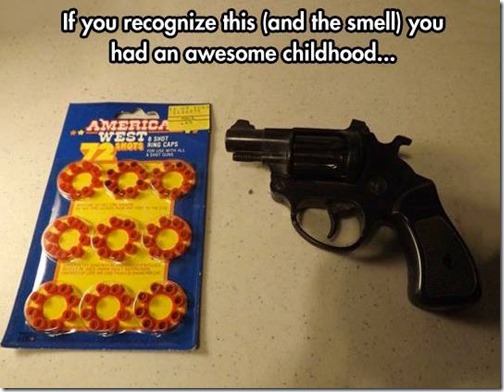 Notice: Posted by permission of AceCorp LLC. Follow written instructions for best results. Restrictions apply in RI.
Posted by: Maetenloch at
10:24 PM