Overnight Open Thread (3-8-2016)
Eh. This thread will probably just get stomped on anyway so why bother posting it. Force of habit I guess. That and Ace's lawyers' other favorite phrase: 'contractual obligation'.
The United States within nearly a century of its founding became the wealthiest nation in the history of mankind. It accomplished this without an income tax, free university tuition, universal health care, or even Social Security. In Bernie Sanders' lifetime, he witnessed the fall of National Socialists, Soviet Socialists, and more benign iterations of the collectivist ideology. But he imagines the command economy, rather than the free market, as our savior.

-- Daniel J. Flynn in Socialism, The Nightmare That Never Dies
I'm enjoying the irony of American Sanders supporters lecturing me, a former Soviet citizen, on the glories of Socialism and what it really means! Socialism sounds great in speech soundbites and on Facebook, but please keep it there. In practice, it corrodes not only the economy but the human spirit itself, and the ambition and achievement that made modern capitalism possible and brought billions of people out of poverty. Talking about Socialism is a huge luxury, a luxury that was paid for by the successes of capitalism. Income inequality is a huge problem, absolutely. But the idea that the solution is more government, more regulation, more debt, and less risk is dangerously absurd.

-- Garry Kasparov
Arabs have no more creative force. Islam does not contribute to intellectual life, it suggests no discussion. It is no longer thought. It produces no thinking, no art, no science, no vision that could change the world. This repetition is the sign of its end. The Arabs will continue to exist, but they will not make the world better.

-- Arabic poet Adunis Asbar
Quote of the Day IV - Fen's Law Edition
"The feminist girls all were laughing at me and giving me the middle finger on the street, guys were screaming at me that 'maybe that washed the scum off you,'" she recounted. "Despite their professed feminism, they don't care about women if they have the wrong opinions. And despite their professed concern for 'violence against women,' they don't care if women who disagree with them are physically attacked."

-- Libertarian commentator Lauren Southern after being doused in urine by 'anti-fascist' protesters.
CDR Salamander: Sadly The Military Probably Would Obey Illegal Orders
There has been a lot of huff'n and puff'n from many who presently or once wore the uniform, including your humble blogg'r, roughly of, "We will not. No one will follow those illegal orders. We will just refuse." The more I've thought about it, the more I think my initial instinct is wrong.

That might be an internal dialog, but once a senior officer looks you in the eye, and even if you make a protest says, "The JAG stated ..." or "The Justice Department ruled that ... ", there are very few who will resist. Anyone below 4-stars that does refuse will simply be fired and someone will step forward to execute the order in their place within minutes. That one person will have a clear conscience, but will also have a dead-end career, professional exile, and nothing will actually have changed.

In the main, orders will be followed.

...I would like to think I would do the right thing, but you know what - if for some reason I got called back, I'd just be a Commander. This isn't a Field Grade, Company Grade, or Senior NCO issue. This is a General Officer and Flag Officer (GOFO) issue.

What if there were push back at the GOFO level? There would be delays, there might be resignations. At the tactical level, there might even be some misdirection to delay or avoid - but it would be executed until contrary orders came down the chain.

The odds of the above scenario playing out is rather small. I have come to believe this; there is nothing that our GOFO community have done in peace that would lead me to think that there would be any concerted effort to stand up and say, "No." in times of crisis.
The Daughter of a Civil War Veteran Is Still Getting a Pension
Nothing lasts like a government benefit.
More than 3 million men fought and 530,000 men died in the conflict between North and South. Pvt. Mose Triplett joined the rebels, deserted on the road to Gettysburg, defected to the Union and married so late in life to a woman so young that their daughter Irene is today 84 years old-and the last child of any Civil War veteran still on the VA benefits rolls.

Ms. Triplett's pension, small as it is, stands as a reminder that war's bills don't stop coming when the guns fall silent. The VA is still paying benefits to 16 widows and children of veterans from the 1898 Spanish-American War.

The last U.S. World War I veteran died in 2011. But 4,038 widows, sons and daughters get monthly VA pension or other payments. The government's annual tab for surviving family from those long-ago wars comes to $16.5 million.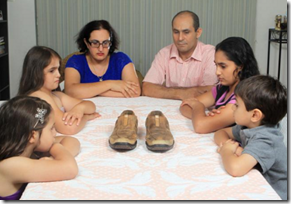 Just How Many Transferable Machine Guns Are There in the US?
According to the ATF:
Pre 86 (transferables): 175,977
And until the 1986 Firearm Owners Protection Act is changed, that's all there ever will be.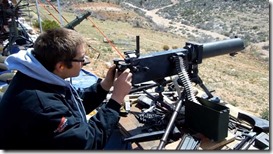 Upcoming Movie: Charlie Sheen And Whoopi Goldberg Will Get Trapped In An Elevator On 9/11
And the working title is get this - 'Nine Eleven'. No word on whether there's a sex scene. Or an epic fight scene between the two. Or possibly both.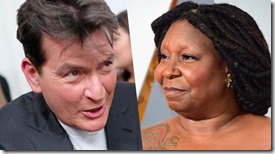 Hasbro Removes Bank And Cash From Monopoly To Avoid Corruption
And also fun.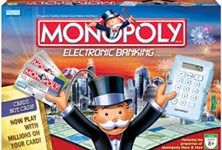 Erin Andrews Wins $55 Million in Her Peephole Lawsuit, May Actually See $6 Million in Her Pocket
Kim Kardashian Fights Nudity Shaming The Only Way She Knows How
Quasi-related: 3D-Printed Nude Selfies Are a Thing
The Yahoo group is for closers only.
Tonight's post brought to you by every thread from now to the convention: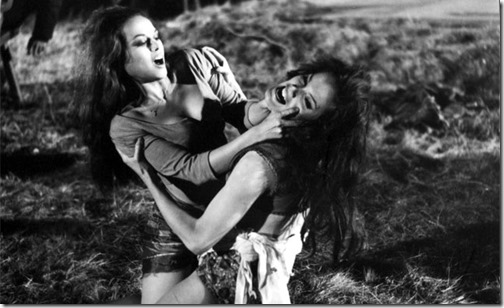 Notice: Posted by le permission de AceCorp SARL. Please remain seated during the performance. Polite golf claps only with limited harrumphs please.
Posted by: Maetenloch at
11:21 PM