Overnight Open Thread (3-2-2016) – Daydream Believer and Homecoming Queen Edition
'We're All Muslims Deep Down,' Says ...Boston Police Commissioner. Commissioner William B. Evans said this at a mosque that has produced at least six people jailed or killed for terror activity.
Straight-Talking Captain Clay Higgins Felled By Political Correctness, Made To Resign
Captain Clay Higgins famous for his St. Landry Parish Crime Stoppers videos which have appeared on various ONTs went after the Gremlins street gang in this recent video. As one YouTube commenter put it, "Got damn man he makes me wanna turn myself in and I didn't even do shit".
Well apparently the video upset the usual activist suspects who applied political pressure which led to Higgins turning in his badge.
Along with Higgins, appearing in the video were members of various law enforcement agencies in the area and leaders in the black community of St. Landry Parish.

However, the ACLU took issue with an advance copy of Higgins' script for the segment, and several people identifying themselves as family members of the accused gang members said they felt their relatives were in danger because of the segment.
Makes you almost want to weep.
Piece of Flight MH370 Possibly Found on Mozambique Coast
If verified, this tail part combined with the flaperon found on Reunion Island in July and the satellite ping Doppler shifts pretty much guarantee that flight MH370 went down somewhere in the southern Indian ocean nearly two years ago. Of course the southern Indian ocean is one of the remotest, least traveled areas of Earth which makes it a perfect place to dump a plane so it's never found or do stuff away from prying eyes.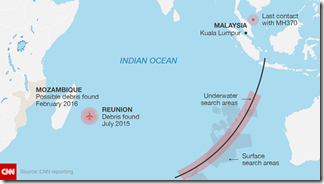 Chris Christie: I Have A Big Mouth Yet I Cannot Scream
Some classic snark on a broken man.
Chris Christie spent the entire speech screaming wordlessly. I have never seen someone scream so loudly without using his mouth before. It would have been remarkable if it had not been so terrifying.

Sometimes, at night, do you still hear them, Clarice? The screaming of the Christies?

His were the eyes of a man who has gazed into the abyss, and the abyss gazed back, and then he endorsed the abyss.

...This is his life now.

Soon he must return to the plane onto which Trump humiliatingly sent him before. Soon he must return to the small cupboard under the stairs where he is kept and occasionally thrown small slivers of metaphorical raw meat. When he asked to be part of Trump's cabinet he never thought to specify "presidential cabinet, of course, not a literal cabinet underground where the ventilation is poor and there is no light." It just did not occur to him. Why would it?

And now it is too late.

Nobody is coming for you, Chris Christie. Nobody is coming to save you.
I watched carefully but didn't see any blinked Morse code messages. Mainly because Christie doesn't know Morse code. Plus his eyes already send the message better than any words could.
What a Dirty Campaign Really Looks Like
Jackson supporters accused Adams of having premarital relations with his wife and Jacksonian newspapers called him "The Pimp," procuring young girls for Czar Alexander I when he was minister to Russia. Adams's stewards contended that Jackson's mother was "a common prostitute, brought to this country by the British soldiers." . . .

Adams's supporters lashed out at Jackson as a drunkard, duelist and cockfighter-and a man who couldn't even spell "Europe" (he spelled it "Urope"). Jackson's wife, Rachel, was called variously a "whore" and an "adulteress," because she married Jackson before her divorce was final.
Status: False. Elizabeth Hutchinson Jackson emigrated to the US in 1765 on her own accord without any involvement of British troops.
If You Love Gun Control, the Bern Is Not For You
The exit polls in the South Carolina Democratic presidential primary showed those who favored reducing gun violence over gun rights chose her by a 50 point margin, with 81% of those polled siding with Mrs. Clinton on gun control. Only 16% said protecting gun owner's rights was more important, despite 41% of voters identifying themselves as gun owners.
Your College Major Can Be a Pretty Good Indication of How Smart You Are
Warning: Generalizations ahead.
Back when I was in graduate school I semi-supported myself through stats tutoring to mainly psychology and education students and man did the education majors need a LOT of tutoring. They were nice, well-meaning girls - yes nearly all were female - but holy cow were they um, learning challenged. Now the world takes all kinds and not everyone is gifted in intellectual areas or has the time to focus on all things and we're all God's creatures and all that but still - I was astounded at the sheer inability of some of them to abstract even the smallest bit.
I could walk them through three similar problems and they seemed to get it and then when I asked them to do a problem on their own that was only a minor variation on the first three, many were flummoxed and had no idea how to even start the problem. Now these were not hard problems and this was not an isolated occurrence - for many everything they encountered always seemed to be a totally brand new one-off special case and they had the hardest time recognizing any patterns at all in what they were doing. In all my various random jobs over the years - as a busboy, on a construction blasting crew, and in various temp jobs with some pretty unmotivated coworkers - I still don't think I ever encountered people with such a hard time learning as education majors. This experience (plus my own stint as a teacher) is where a lot of my lack of respect for teachers as a group come from.
Why, yes, kids from gun-owning homes DO know what to do when they see an unattended firearm
Lena Dunham Accuses Spanish Magazine of Photoshopping Her Cover Image: "This Is Not What My Body Has Ever Looked Like"
And gets into high dudgeon over Tentaciones' inverse-body-shaming of her.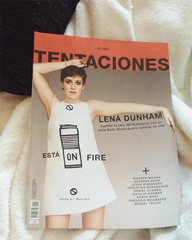 Except...it turns out that the image was from a 2013 Entertainment Weekly shoot of Dunham and was not retouched in any way by the magazine:
For our cover, we used a picture from a session you did ??in 2013 with photographer Ruven Afanador, published at the time by Entertainment Weekly. Tentaciones acquired that picture through the Corbis agency and used the original that was sent to us without applying any retouching. Those who know and follow our magazine know that we do not use Photoshop or other digital tools to change the physique of the people featured on our cover or inside stories. This time we just cropped the original image to fit the format of our cover.
Here is a recent un-retouched selfie of Dunham for comparison. Because I hate you.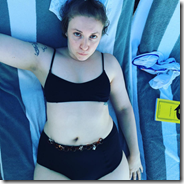 Woman Hides Behind Coke Machine to Avoid Being Killed by 140mph Tornado
This happened in Assumption Parish, LA last week. The video is pretty terrifying.
Vince Mancini: Zootopia May Be One of the Greatest 3D Animated Movies Ever Made
Well the preview looks pretty good. It reminds me a lot of the fantastic yet underappreciated The Fantastic Mr. Fox.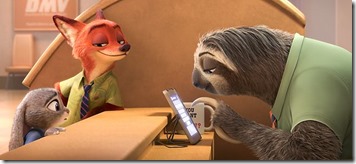 The Group knows your sins but doesn't care.
Tonight's post brought to you by when complexity becomes fraud: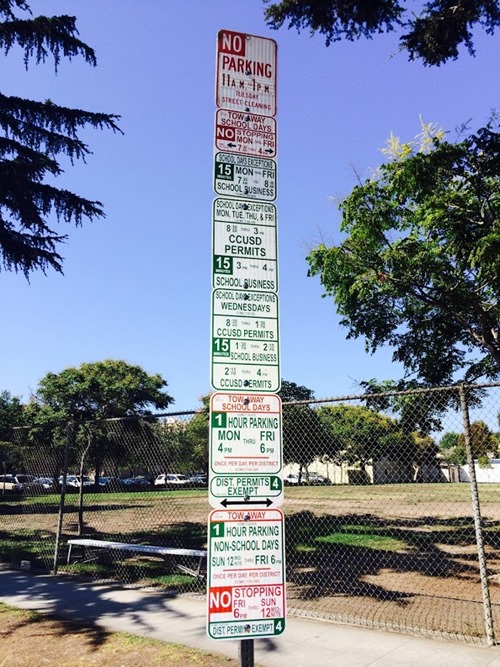 Notice: Posted by implicit permission of AceCorp LLC. Shhh...it's okay baby. We already know and forgive..
Posted by: Maetenloch at
11:23 PM