Overnight Open Thread (3-1-2016)
"This is a misdemeanor violation," Thomas said at one point to Eisenstein. "It suspends a constitutional right - Can you give me another area where a misdemeanor violation suspends a constitutional right?" he asked.

-- Justice Clarence Thomas asking a question during oral arguments for the first time in 10 years
Four Years Ago Today Andrew Breitbart Died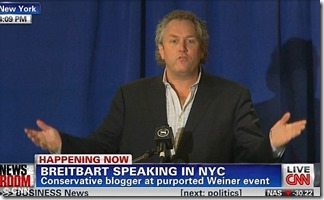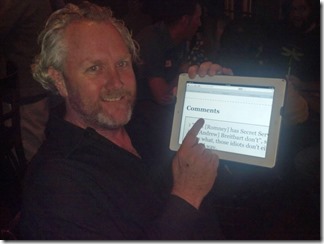 CDR Salamander on Being Kicked Off Facebook and the Damming of the Free Flow of Information
'Dad, I'm naked on the internet'
Waze Leads Israeli Soldiers Into Deadly Firefight
ISIS vs. SAS: Daesh Drawn to Doom by Desert Death-trap Dummies
Amazon Web Services and Why You Should Read the TOS Carefully
"57.10 Acceptable Use; Safety-Critical Systems. Your use of the Lumberyard Materials must comply with the AWS Acceptable Use Policy. The Lumberyard Materials are not intended for use with life-critical or safety-critical systems, such as use in operation of medical equipment, automated transportation systems, autonomous vehicles, aircraft or air traffic control, nuclear facilities, manned spacecraft, or military use in connection with live combat. However, this restriction will not apply in the event of the occurrence (certified by the United States Centers for Disease Control or successor body) of a widespread viral infection transmitted via bites or contact with bodily fluids that causes human corpses to reanimate and seek to consume living human flesh, blood, brain or nerve tissue and is likely to result in the fall of organized civilization."
NY Bill A09340: Limit "Assault Weapon" Ammo Sales to 20 Rounds Every 4 Months
Being stupid is no guarantee it won't be passed.
Roger Ebert: How To Read a Movie
Understanding the visual language of movies.
I already knew about the painter's "Golden Mean," or the larger concept of the "golden ratio." For a complete explanation, see Wiki, and also look up the "Rule of Thirds." To reduce the concept to a crude rule of thumb in the composition of a shot in a movie: A person located somewhat to the right of center will seem ideally placed. A person to the right of that position will seem more positive; to the left, more negative. A centered person will seem objectified, like a mug shot. I call that position somewhat to the right of center the "strong axis."

Now what do I mean by "positive" or "negative?" I mean that these are tendencies within the composition. They are not absolutes. But in general terms, in a two-shot, the person on the right will "seem" dominant over the person on the left. Does this apply even to films from cultures that read right to left or top to bottom? From my treks through many Asian films, yes, it seems to.

There are many other rules of thumb. I will outline some broadly, and if you're interested you can examine them in films, or read about them in books by such as Giannetti or David Bordwell (both often used as textbooks). They will not use the same terms, and by no means do I imply they would agree with me; I am summarizing my own beliefs, based on hundreds of shot-by-shot experiences over the years. But they are scrutinizing films with the same intense curiosity, and that's the real point. Consider Bordwell, whose great book on Ozu uses many panels of individual frames to illuminate a director who virtually never moved his camera, and yet whose compositions are alive with visual strategy.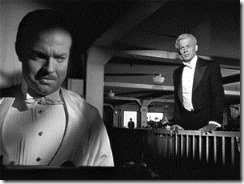 Ennio Morricone Finally Wins an Oscar After 500 Movie Credits
In honor of this I present you the ultimate version of the Ecstasy of Gold.
End of the Line For Classic Polaroid Cameras: FujiFilm To Stop Instant Film Production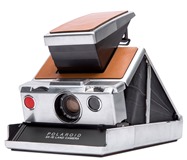 Boast via Tort: Male Teen Files Lawsuit After He Had Lots Of Sex With Biology Teacher And She Bought Him An Xbox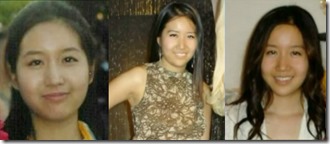 The Yahoo group is for closers only. Also winners.
Tonight's post brought to you by choose wisely: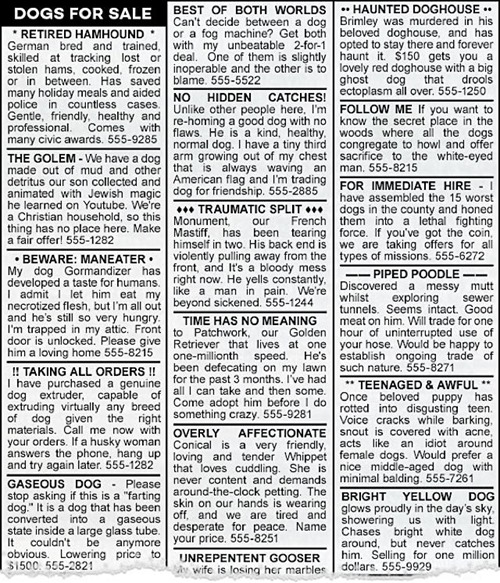 Notice: Posted by permission of AceCorp LLC. All models, actors, actresses and other persons appearing in this ONT are almost certainly over the age of eighteen.
Posted by: Maetenloch at
10:57 PM