Overnight Open Thread (2-11-2016)
The point people seem to not comprehend about criminal sentencing is that its supposed to suck. That's the point: we punish people by punishing them. Prison is supposed to suck. Its supposed to be miserable and awful when you break the law and are punished for it. There's no reason for it to be sadistic and deliberately horrible, but its even worse to be too easy on the prisoner.

The second purpose of punishment is to take someone away from society to protect society and demonstrate that some things will not be permitted. Sometimes that message has to be permanent.

Posted by: Christopher Taylor at February 11, 2016 08:32 PM (39g3+)
How The Sausage Gets Made By Democratic Operatives With Bylines
So Atlantic reporter Marc Ambinder wanted early access to a Hillary Clinton foreign policy speech and Clinton advisor/consigliere Philippe Reines was willing to give him a copy - but only if Ambinder agreed to his conditions:
From: [Philippe Reines]
Sent: Wednesday, July 15 2009 10:06 AM
To: Ambinder, Marc
Subject: Re: Do you have a copy of HRC's speech to share?

3 [conditions] actually

1) You in your own voice describe them as "muscular"

2) You note that a look at the CFR seating plan shows that all the envoys - from Holbrooke to Mitchell to Ross - will be arrayed in front of her, which in your own clever way you can say certainly not a coincidence and meant to convey something

3) You don't say you were blackmailed!
Moments later, Ambinder compliantly responded:
From: Ambinder, Marc
Sent: Wednesday, July 15, 2009 10:07 AM
To: Philippe Reines
Subject: RE: Do you have a copy of HRC's speech to share?

got it
And here is what Ambinder wrote in his article "Hillary Clinton's 'Smart Power' Breaks Through" published later that day:
When you think of President Obama's foreign policy, think of Secretary of State Hillary Clinton. That's the message behind a muscular speech that Clinton is set to deliver today to the Council on Foreign Relations. The staging gives a clue to its purpose: seated in front of Clinton, subordinate to Clinton, in the first row, will be three potentially rival power centers: envoys Richard Holbrooke and George Mitchell, and National Security Council senior director Dennis Ross.
Good monkey - you followed directions so you get treat!
Pope Francis at the Border: Tear Down These Walls Porous Fences
Can Anyone Ever Be Fired From The VA?
But These Are Military Jazz-Playing Robots
The Defense Advanced Research Projects Agency (DARPA), an agency within the Department of Defense (DOD), is spending $2.3 million to build and study jazz-playing robots. The multi-million-dollar defense grant awarded to the University of Arizona "will address the question of whether information systems, such as computers, are capable of collaborating with humans.
"Her youthful looks have helped her stand out among German politicians, as has her talk of shooting refugees trying to enter the country illegally."
German-Polish Relations at Post-War Low Over Merkel's Demands For Poland to Take Their 'Fair Share' of Migrants - or Else
Even the German carnival celebrations over the weekend caused a renewed diplomatic spat in this series. Poland registered its diplomatic protest to a parade float in Düsseldorf showing Polish leader Jaroslaw Kaczynski stamping his jackboot on the head of a woman depicting Poland. Goernment spokesman in Berlin promptly rejected Poland's objections citing "freedom of expression."

This would have be a valid argument, if German police themselves were not investigating into carnival floats in the states of Bavaria and Thuringia deemed "offensive" to Muslim migrants.

At the same time, German authorities and the mainstream media have been thin skinned when it comes to open criticism of official migrant policy, clubbing together every opposition to mass migration as racism and xenophobia.
An old Jewish man is riding on the Trans-Siberian railway on his way to Vladivostok, carrying a huge and heavy suitcase. He enters the first carriage, walks down the center aisle, and taps a fellow passenger on the shoulder.

"Excuse me, comrade - are you an anti-Semite?"

"No, of course not!" replies the passenger. "I am actually quite fond of Jews!"

The old man thanks him, proceeds down the aisle, and taps the next man on the shoulder.

"Excuse me, comrade - are you an anti-Semite?"

"Absolutely not! Some of my best friends are Jews!"

The old Jew thanks him and continues on his quest. All through that carriage, and the next one, and the one after that, he receives similar responses. Finally, at the end of the train, he reaches the last passenger.

"Excuse me, comrade - are you an anti-Semite?"

"I most certainly am!" the fellow replies. "Filthy kikes! I hate those f***ers!"

"At last, an honest man!" exclaims the old Jew. "Would you mind watching my suitcase while I go to the toilet?"
Shorter LA Governor Edwards: If The State legislature Won't Raise taxes, No College Football
Australia Cuts 110 Climate Scientist Jobs Because, "The Science is Settled."
New Harry Potter Book to be Released: Harry Potter And The Cursed Child
Harry Potter and the Deathly Hallows ended 19 years after the Battle of Hogwarts, as Harry waved his two eldest children off to the wizarding school.

The Cursed Child will pick up from that moment, focusing on Harry as a frazzled Ministry of Magic civil servant and his middle child Albus Severus, who is struggling under the weight of the family's legacy.

This will be the first tale in the Harry Potter series not to be penned by Rowling.

The two-part play has been written by Jack Thorne, although it has been based on an original idea by Rowling, Thorne and the stage play's director John Tiffany.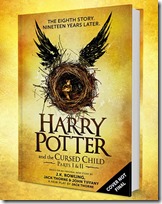 The Cheapskate's Guide To Buying Flowers For Valentine's Day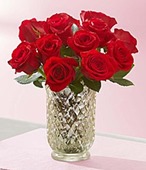 Still F*cking The Corpse of Archie
Why Esurance Had To Get Rid of Erin Esurance
Because Rule 34 and Google results.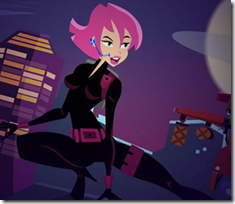 Heh: Madonna Fears Her Son May Be Straight
Madonna filed a series of legal challenges yet to be decided to demand her son back. She's recently hired a private investigator to trail her son in London. The P.I. reports back to Madonna that Rocco is skipping school, hanging out in skate parks, and smoking cigarettes. Guy Ritchie doesn't seem to care. Or he's gay deprogramming his son. Madonna insists her teen son needs the structure only a world tour and seeing your fifty-seven year old mom in just a metal bra splashing olive oil on her vulva in front of 30,000 Slovakians can bring. A court will decide next month which fucked up situation Rocco must endure until he's eighteen and can start self-medicating with drugs in his own apartment.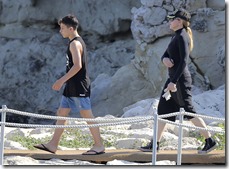 Yahoo group. That is all.
Come on be a smartie and join the yahoo group party! For the glorious sweet, malleable younglings.
Also my lo-fi analog Twitter spew.
Tonight's post brought to you by so we're fat mermaids then: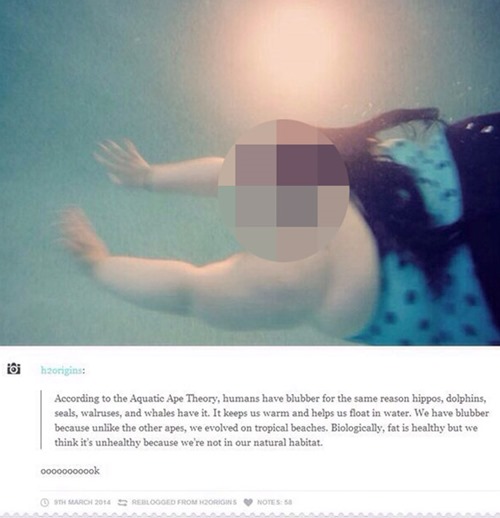 Notice: Posted by permission of AceCorp LLC, a division of LaceWigs-Salem Media. Mannequins are for display only. No dumpster play allowed. The ghosts of Buzzion, Chemjeff, and RWC ask that you not taunt happy-fun ball.
Posted by: Maetenloch at
11:03 PM