Overnight Open Thread (1-17-2016)
If you are a Democrat, the safest place in the world to be is under the authority of other Democrats. Lois Lerner, the criminal who used the Internal Revenue Service as a political weapon on behalf of the Democratic party, was never going to be charged, or even disciplined, by her overseers in the IRS or at the Department of Justice. After pulling one of the worst Gestapo stunts in modern American history, she's receiving a nice, comfortable pension, and those who enabled her crimes were given fat bonuses. There was no way that Eric Holder or Loretta Lynch was going to charge Lerner - what do you imagine the odds are that they'll discover their integrity in the matter of Hillary Rodham Clinton, presumptive Democratic presidential nominee?

-- Kevin D. Williamson in Mrs. Clinton Is Professor Click
Lefties are a minority that relies on punishing speakers to ensure that the majority doesn't realize just how big a majority it is. That's why they hate free speech, and especially anonymous free speech. It's why many campus groups demand that universities block Yik Yak.

Remember: They're not well-meaning people who are just a bit overzealous. They're horrible, nasty, awful people who want everyone who disagrees with them to be silenced and afraid. Keep this in mind, and respond with the appropriate level of respect and politesse.

-- Glenn Reynolds on why online anonymity frightens progressives
On the Iranian Capture of the Navy Boats and Remembering the USS Pueblo
Aaron MacLean of the WFB is unhappy with everyone involved in the Iranian capture incident last week.
Let's dispatch with the silliest argument I encountered this week about the treatment of American sailors by Iran's Army of the Guardians of the Islamic Revolution, known widely as the IRGC: that, had the situation been reversed, we would have done basically the same thing to them. This is simply false. We are not at war with Iran. A naval vessel retains its sovereign immunity even if it is suffering from engine trouble or has inadvertently crossed into another nation's territorial waters, both of which appear to have happened this week.

...There are so many unanswered questions about this incident, not least regarding the uncomfortable fact of one American sailor's on-camera apology to his captors. When I was being trained as a Marine officer in Quantico in 2008, a similar incident had just occurred wherein Iran had taken 15 British naval personnel prisoner for almost two weeks. We studied the affair and I remember having the Armed Forces Code of Conduct, which we had to memorize, stressed by my instructors-who took a dim view of the performance of the Brits.

The Code includes passages like "I will never surrender of my own free will." Those boats were sovereign American territory. Were the sailors ordered to give them up? The Code also includes the injunction to "evade answering further questions" beyond the usual name-and-rank stuff, and to "make no oral or written statements disloyal" to the serviceman's country.
Scott Johnson of Powerline compares this to the 1968 North Korean capture of the USS Pueblo and the imprisonment and torture of the crew for a year.
For the next 11 months, Pueblo Commander Bucher and his crew were held as POWs by the North Koreans. Initially, they were treated relatively well, with good food and living accommodations. However, their treatment turned harsher when the North Koreans realized that crewmen were secretly giving them the finger, which they explained as being a "Hawaiian good luck sign," in staged propaganda photos they had been taking of the crew. From then on they were regularly beaten by the North Koreans.

Bucher was psychologically tortured such as being put through a mock firing squad in an effort to make him confess. Eventually the Koreans threatened to execute his men in front of him, and Bucher relented and agreed to "confess to his and the crew's transgression." Bucher wrote the confession and the North Koreans verified the meaning of what he wrote, but failed to catch the pun when he said "We paean the North Korean state. We paean their great leader Kim Il Sung."
Here is the Pueblo crew giving the 'Hawaiian good luck sign' in a staged photo: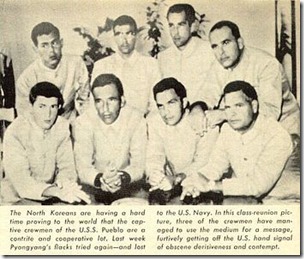 It's always pained me that the USS Pueblo is a commissioned US ship and still being held by the North Koreans. Since the ship is still US property, I've long thought that destroying it would be a good signal to the Norks that we are not to be screwed with and that we can penetrate their defenses whenever we choose to.
Liberals and Their Unfounded Belief in Superior Smartitude
Historian Michael Beschloss: Yeah. Even aside from the fact of electing the first African American President and whatever one's partisan views this is a guy whose IQ is off the charts - I mean you cannot say that he is anything but a very serious and capable leader and - you know - you and I have talked about this for years...

Imus: Well. What is his IQ?

Historian Michael Beschloss: .our system doesn't allow those people to become President, those people meaning people THAT smart and THAT capable

Imus: What is his IQ?

Historian Michael Beschloss: Pardon?

Imus: What is his IQ?

Historian Michael Beschloss: Uh. I would say it's probably - he's probably the smartest guy ever to become President.

Imus: That's not what I asked you. I asked you what his IQ was.

Historian Michael Beschloss: You know that I don't know and I'd have to find someone with more expertise.

Imus: You don't know.
Hawaii may become first state to use DNA tests to allocate benefits
"First the Saturday people, then the Sunday people"
From Bernard Lewis' prescient 1976 article, "The Return of Islam":
This recurring unwillingness to recognize the nature of Islam or even the fact of Islam as an independent, different, and autonomous religious phenomenon persists and recurs from medieval to modern times..Modern Western man, being unable for the most part to assign a dominant and central place to religion in his own affairs, found himself unable to conceive that any other peoples in any other place could have done so, and was therefore impelled to devise other explanations of what seemed to him only superficially religious phenomena..

To the modern Western mind, it is not conceivable that men would fight and die in such numbers over mere differences of religion; there have to be some other "genuine" reasons underneath the religious veil..This is reflected in the present inability, political, journalistic, and scholarly alike, to recognize the importance of the factor of religion in the current affairs of the Muslim world and in the consequent recourse to the language of left-wing and right-wing, progressive and conservative, and the rest of the Western terminology..

...In the period immediately preceding the outbreak of the Six-Day War in 1967, an ominous phrase was sometimes heard, "First the Saturday people, then the Sunday people." The Saturday people have proved unexpectedly recalcitrant, and recent events in Lebanon indicate that the priorities may have been reversed.
Kulturwandel Watch:
German Town Bans Syrian Refugees From Public Swimming Pool Due to Groping
Sweden Segregates Hot Tubs By Gender After Complaints About Groping
Follow-up: Poor Muslim Banned From Disneyland Was Self-Proclaimed 'Taliban Supervisor'
Now the Facebook posting may have been a dumbass joke on his 18 year old son's part but when you publicly claim to be a 'supervisor at Taliban and leader at al-Qaeda', expect extra scrutiny when attempting to travel to the US - and don't claim this was just because you were flying while Muslim.
'Militarism' on the Rise in the Netherlands
A full 24% of Dutch now say they'd fight to defend their country (up from 15%).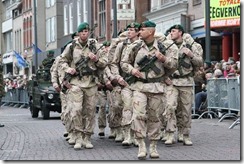 Mike Rowe Blasts Celebs Echoing Obama's Gun Control Talking Points
Hello Friends

I've just received a request from The White House! On behalf of The President, I've been asked to share some talking points directly with each one of you, regarding the need to expand background checks on those citizens who wish to purchase a gun!

Just kidding.

For some reason, I was not among those celebrities selected to assist The White House in this endeavor. I've since recovered from my initial disappointment, and identified three possible explanations for the oversight.

1. The White House did not ask for my assistance, because they do not believe I'm famous enough to persuade anyone of anything.

2. The White House did not ask for my assistance, because they do not believe I would tweet out someone else's words and claim them as my own.

3. The White House did not ask for my assistance, because they do not believe I support background checks.

With respect to #1, The White House is correct. My powers of persuasion, like my celebrity, are limited.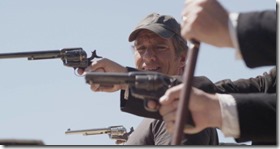 Coming soon: EPA to tackle 'light pollution'
Human Conversation Pacing Seems to be Constant Across All Cultures
One of the greatest human skills becomes evident during conversations. It's there, not in what we say but in what we don't. It's there in the pauses, the silences, the gaps between the end of my words and the start of yours.

When we talk we take turns, where the "right" to speak flips back and forth between partners. This conversational pitter-patter is so familiar and seemingly unremarkable that we rarely remark on it. But consider the timing: On average, each turn lasts for around 2 seconds, and the typical gap between them is just 200 milliseconds-barely enough time to utter a syllable. That figure is nigh-universal. It exists across cultures, with only slight variations. It's even there in sign-language conversations.

...The brevity of these silences is doubly astonishing when you consider that it takes at least 600 milliseconds for us to retrieve a single word from memory and get ready to actually say it. For a short clause, that processing time rises to 1500 milliseconds. This means that we have to start planning our responses in the middle of a partner's turn, using everything from grammatical cues to changes in pitch. We continuously predict what the rest of a sentence will contain, while similarly building our hypothetical rejoinder, all using largely overlapping neural circuits.
Irish DNA and Indo-European Origins
Man those I-E speaking horsemen got everywhere.
Pastafarian Told That He'll Lose His License if He Drives Without a Colander on His Head
It's all fun and games being a Pastafarian asshole until the government calls your bluff.
Pastafarians are members of the Church of the Flying Spaghetti Monster, an organization that mocks people for having religious beliefs. Some of them wear colanders on their heads as a way to make fun of personal religious practices. As we've noted in the past, sometimes they try to get their driver's license photos taken while wearing their colanders, leading to legal battles with governments. That's backfired for Andrei Filin of Russia. Government officials permitted him to wear a knitted colander on his head while having his photo taken. But there's a catch: if he's caught driving without his devotional headgear, he'll lose his license.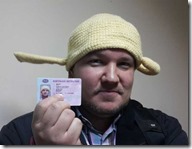 Man, A Lot Of People Are Watching Porn In The Middle Of The Workday
According to PornHub the peak porn browsing times are 11pm and 4pm on weekdays. Also the fastest growing porn categories in popularity are giantess (up 1091%) and celebrity sex tapes (up 829%). I had no idea that giantess porn was a thing but rule 34 and all that I guess.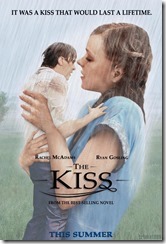 Weekly Commenter Standings
Top 10 commenters:
1 [444 comments] 'Grump928(C) says Free Soothie!, with purchase of commenter of equal or greater value' [62.33 posts/day]
2 [423 comments] 'J.J. Sefton'
3 [336 comments] 'Nevergiveup'
4 [328 comments] 'ThunderB'
5 [315 comments] 'Harry Paratestes'
6 [303 comments] 'ThisBeingMilt'
7 [299 comments] 'Anna Puma'
8 [294 comments] 'Mike Hammer, etc., etc.'
9 [292 comments] 'Lizzy'
10 [292 comments] 'Bruce With a Wang!'
Top 10 sockpuppeteers:
1 [170 names] 'SCOAMF' [23.86 unique names/day]
2 [55 names] 'Jeb Bush'
3 [50 names] 'The Political Hat'
4 [40 names] 'Bertram Cabot Jr.'
5 [38 names] 'Benji Carver '
6 [36 names] 'wth'
7 [36 names] 'Prince Ludwig the #Problematic'
8 [34 names] 'Cicero (@cicero)'
9 [31 names] 'mindful webworker - not of the body'
10 [30 names] 'Grump928(C) says Free Soothie!, with purchase of commenter of equal or greater value'
The group. Banned on 12 universities.
Where it's at - the Twitter
Tonight's post brought to you by Samarra Plate, 5000 B.C., Iraq: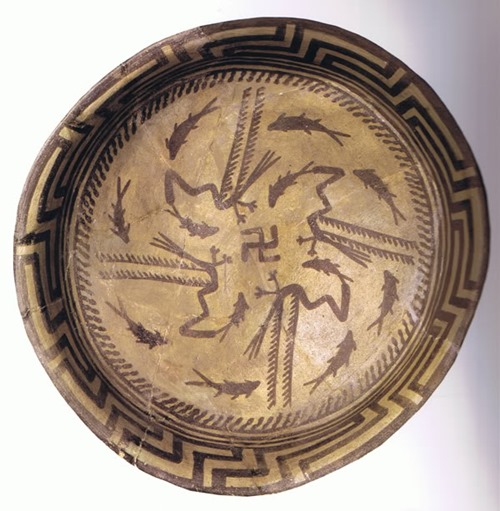 Notice: Posted via benign indifference of AceCorp LLC. Please do that thing or the other thing.
Posted by: Maetenloch at
10:53 PM