Overnight Open Thread (12-14-2015)
Last month Islamic terrorists slaughtered 130 innocent men and women, the youngest aged just 17, in a series of vicious attacks across Paris. More than 40,000 government leaders, negotiators and activists subsequently arrived in Paris to decide what the global temperature will be for people whose grandparents haven't been born yet.

If you want to get an idea of exactly where political priorities are in 2015, the above paragraph is a pretty good place to start.

...Appropriately enough, the climate change conference kicked off with a speech from murderous Zimbabwean tyrant bastard Robert Mugabe, who isn't exactly unfamiliar with large body counts. That includes his 91st birthday party earlier this year, which featured a feast of buffalo, impala and a baby elephant.

"Unless current trends are reversed, disaster stalks planet Earth," Mugabe told the conference, before presumably heading for the French capital's Parc Zoologique to see if it had a drive-through.

-- Tim Blair
And they're not exactly covering themselves with glory protecting America from its current president's excesses, either. But then, as Glenn wrote yesterday, the ACLU's current motto is, "We only protect constitutional rights we like from people we don't like. And we don't like guns, and we do like Obama, so suck it, gun nuts."

-- Ed Driscoll on the worthlessness of the ACLU
"On a related note, my family hasn't suffered a single case of scurvy since we introduced Margarita Fridays more than three years ago."

-- Steve Green
Mark Steyn: The United States Senate is a Farce of a Parliamentary Body
So Mark appeared at a Senate hearing on climate change and after being admonished beforehand "to respect the decorum of the Senate" was shocked at the lack of any decorum and sheer rudeness of how it was run.
In the US Senate, at least on Tuesday, senators wander in and out constantly. Their five-minute "question" sessions are generally four-minute prepared statements of generalized blather followed by a perfunctory softball to "their" witness, after which they leave the room without waiting to hear the answer - and then come back in when it's their time to speak again at which point the staffer feeds them the four-minute blather they're supposed to be sloughing off this time round. The video doesn't capture the fakery of the event because under Senate rules the camera is generally just on whoever's speaking. Whether this meets the "decorum" of the Senate, it certainly doesn't meet the decorum of life; it's a breach of the normal courtesies - and, frankly, Americans are the chumps of the planet for putting up with it. Since the 17th Amendment, senators have been citizen-legislators like any other, and so their contempt for the citizenry who have graciously consented, at their own time and expense, to appear before them demonstrates a profound misunderstanding of the relationship.

...So by the time Senator Ed Markey turned up, I'd had enough of it. Markey is the Massachusetts guy (whom I discussed on the radio with Howie Carr yesterday afternoon) and he began by comparing Rear Admiral Titley to Galileo - at which point I threw up my arms. I would have let this twaddle go, except that Markey then went on to insult the three scientists on my right. And, as with so many of the staffer-insulated ignorant bullies of the Senate, he did so with no intention of letting them respond. Dr Judith Curry is a very brave woman who has withstood an extraordinary onslaught from the ugly misogynist types that climate alarmism attracts. She was not cowed by this know-nothing senator and she wished to respond, as she indicated discreetly.

Markey ignored her. Again, we're way beyond the rules of the Senate here. In the rules of life, a gentleman does not insult a woman and then stand on parliamentary dignity to deny her a reply. If that's the "decorum of the Senate", then Senator Markey puts the dick in decorum. Nevertheless, with characteristic pomposity, he sought to use the Senate's crappy rules to prevent those he'd abused from responding to his crude insults
CNN At Work
This is CNN's Web Page on Friday Morning. Paris, California, and Trump are all just different faces of hate apparently. Note however that the first two were actual terrorist attacks with a death toll while the last is merely an assumption on the part of CNN. And remember that the most important aspect of all of these according to CNN is how it makes American Muslims feel.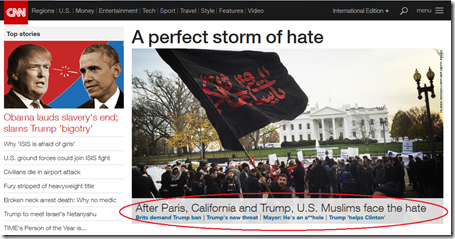 RobertTracinski on Knowing Your Tropes For Exploiting Terrorism
Associating Muslim terrorists who aren't truly Muslims with Islam, which is a religion of peace, is itself a form of terrorism. And if you don't read this article, you're doing exactly what ISIS wants and the terrorists have won.
What Happens When a Town Government Gets Too Big For Its Tax Revenues?
Well you get Pagedale, MO where the city government has made nearly everything a fineable offense. And then made it difficult to pay the fines so the residents rack up late fees.
Pagedale is 1.19 square miles of St. Louis County. Approximately 93 percent of its 3,000 residents are African-American and about 25 percent live below the poverty line. There is not much of a tax base for their government. But supposed necessity does not confer constitutionality on Pagedale's decision to budget on the assumption of a steady blizzard of capricious fines.

Pagedale residents are subject to fines if they walk on the left side of a crosswalk; if they have a hedge more than three feet high, a weed more than seven inches high, or any dead vegetation on their property; or if they park a car at night more than 500 feet from a street lamp or other source of illumination; or if windows facing a street do not have drapes or blinds that are "neatly hung, in a presentable appearance, properly maintained and in a state of good repair"; or if their houses have unpainted foundations or chipped or aging layers of paint (even on gutters); or if there are cracks in their driveways; or if on a national holiday - the only time a barbeque may be conducted in a front yard - more than two people are gathered at the grill or there are alcoholic beverages visible within 150 feet of the grill.

All this and much more is because Missouri's Legislature, noting excessive reliance on traffic tickets, put a low cap on the portion a community could raise of its budget from this source. So now 40 percent of Pagedale's tickets are for non-traffic offenses.
Pagedale residents now have a case before the Supreme Court arguing that the arbitrary nature of the various ordinances is a violation of Due Process.
Public Intellectual and MSNBC Commentator Melissa Harris-Perry Thinks The  Characterization of Darth Vader in Star Wars is Racist
And Sonny Bunch points out that she's becoming a real life version of Hooper-X from Chasing Amy:
Wait - Disney Has Banned Any Products Featuring Princess Leia in the Slave Costume?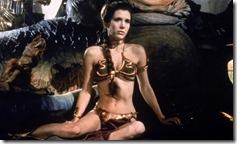 Kurt Schlicter: Being a Man and Having a Traditional Family Is a Rebel Act
And, as if to infuriate the cultural gestapo even more, Jim and Cam constantly ask "What Would Ward Cleaver Do?" Using the forthright, capable, and spectacularly mature father of the Beaver as a touchstone is waiving a red state cape in front of a blue state bull. Our culture has been telling us for half a century how the Ward Cleavers of the world are a punchline, that they're dull and unforgivably uncool. But look around at what repudiating Ward has wrought upon our society - can anyone seriously make the argument that America would not be massively better off with more males channeling him by supporting their own families and raising their own kids without leaving it to Uncle Sam and Team Taxpayer to clean up the wreckage of their refusal to grow up and act like men?

By the way, the book points out that Ward Cleaver was a Navy SeaBee in World War II. Back then, pretty much every man did a hitch in the service, and that certainly had a huge maturing effect on the entire generation.

...That's why being a man - not merely bearing the physical accoutrements of maleness but actually being a man - is a rebel act. By being man, you reject the role the liberal elite has prepared for you, that of a weak, confused manchild unfit to be sovereign over your own destiny. Taking care of your family yourself repudiates them. Defending your family (especially when you exercise your fundamental Second Amendment rights) repudiates them. Raising your children as strong, independent Americans instead of spoiled, crybullying snowflakes, repudiates them. Just being normal repudiates them.

Maybe Ward Cleaver wouldn't put it this way, but I will: By choosing to grow up and be a man, you tell the liberal elite to go to hell.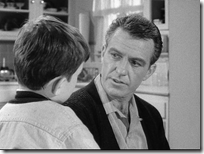 For you old Cold Warriors I have two words for you: Yankee Box
Top. Men. - FBI Director Doesn't Understand US Gun Laws
The Epic of Gilgamesh Gets an Update
Thanks to the discovery of a new stone tablet in 2011 dating from 2000-1500 BCE the Epic of Gilgamesh has been extended by 20 new lines. In the newly discovered Director's Cut edition Enkidu returns in a mothership at the end with Gilgamesh's lost shrub of immortality.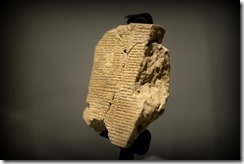 Psychology Today: You Are Not Weird
That said, the study also shows that 71% of the people who actually follow the above link are in fact weird.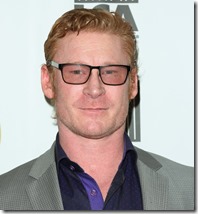 The Yahoo AoSHQ group - it's got electrolytes and shit.
And my twitter thang.
Tonight's post brought to you by Freak Out!: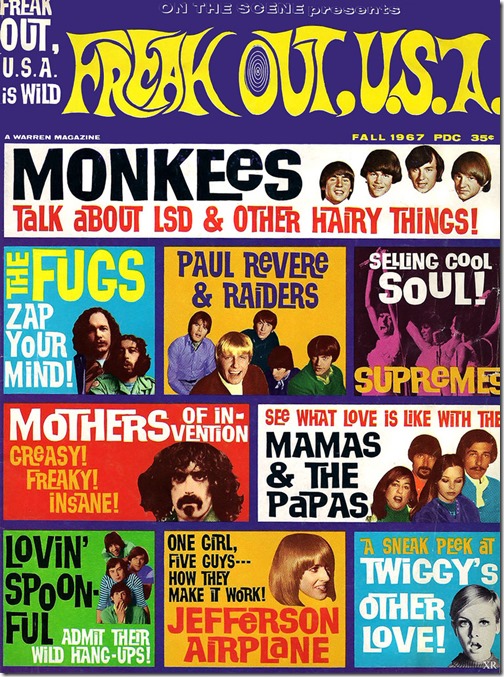 Notice: Posted by permission of AceCorp LLC. Note: ONT was produced in a factory that also handles nut products. ONT is provided "as is" without any warranties.
Posted by: Maetenloch at
10:56 PM