Overnight Open Thread (10-4-2015)
Even a cat may look at a king. But apparently, males should keep their eyes averted at all times, in a proper show of subservience.

-- Glenn Reynolds on how even looking at a women without her consent is considered sexual assault on some campuses
In the imagined "gun-free zone," even the most inept miscreant with a gun is king.

-- WeaponsMan
A world of ZZ Top tribute bands, minus the music and girls. Bet the kids can't wait.

-- Tim Blair on what a world 'in the light of Islam' means
No gays, but fleet-footed pre-op transsexuals in abundance? Odd place, Iran.

-- Ian Tuttle on the revelation that 8 members of Iranian Women's Soccer Team are actually men
Quote of the Day V - More Mush From The Wimp Edition
Unless we work together to defeat the ideas that drive different communities in a country like Iraq into conflict, any order that our militaries can impose will be temporary ... I believe in my core that repression cannot forge the social cohesion for nations to succeed ... You can jail your opponents, but you can't imprison ideas.

-- Obama trying to tiptoe around Islamism as a fundamental cause of the current Mideast violence
I'm urged to ask those who created this situation: do you at least realize now what you've done? ... I'd like to tell those who engage in this: Gentlemen, the people you are dealing with are cruel but they are not dumb. They are as smart as you are. So, it's a big question: who's playing who here?

-- Putin criticizing US involvement in the Middle East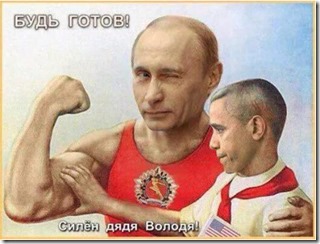 What Really Happened During the 2013 Nairobi Westgate Mall Attack
Most of what you heard at the time turns out to be wrong.
It turns out, what happened in September, 2013, is not what we've been told. The official line goes something like this: that up to a dozen armed jihadis attacked, killed hundreds, holed up with dozens of hostages and blew the place up, and were taken out in a determined assault by Nairobi SWAT.
In fact there were only four lightly armed jihadis and the police assault was a complete cock-up that took place way too late to save anyone. It was the actions of a few concealed weapon carriers and brave policemen who immediately engaged the gunmen that brought the attack to an end.
While the police hesitated, like the cops at the Columbine, Colorado school shooting in the USA, individual non-police gun carriers and a few bold individual policemen entered the mall in pursuit of the four gunmen. These guys are the ones you see saving those who were saved.

...When the Kenyan police and army finally attacked many hours later, they did it by an uncoordinated strike through separate entrances, and when they two forces met, they engaged each other. After that, the elite police SWAT-like unit took their casualties and went home, and the Army and other police proceeded to trash the place.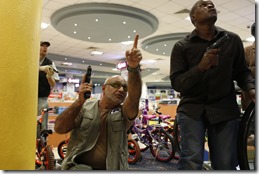 CNN White-Washing the Oregon Killer - Literally
[Update - this story may be bogus as no one else has been able to verify the CNN screen cap]
The media also refers to him as white despite the fact that he's just as black as Barrack Obama is.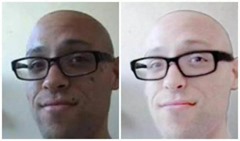 Advantage: Bon Jovi who seems to be a mensch. Waters by comparison is an Jew-hating bully.
Bon Jovi was going to play a concert in the Twin Cities the following Saturday night. The man explained that there was a retarded boy in the Twin Cities-sorry, I honestly don't know the current euphemism-with whom Bon Jovi had a big brother relationship, and whenever he was in Minnesota he made time to spend with the boy. They thought it would be fun to go boating on the St. Croix. So, could Mr. Bon Jovi rent their boat for the following Sunday? Our personnel director and her husband said that they would be happy to lend their boat for free, if they could come along.

The following Sunday, at a time when most rock stars of that era (or any other) would have been sleeping off a night of excess, Jon Bon Jovi, his assistant and the young boy met with my friend and her husband at the marina, and enjoyed an afternoon of boating on the river. That's when the photo was taken. There is nothing unique about Minnesota: I assume that for several decades, Bon Jovi has done similar good deeds around the country with zero publicity. So, as you can imagine, I have long had a good opinion of Jon Bon Jovi.

Fast forward to 2015. While many of his rock and roll contemporaries have succumbed to dissipation and in some cases are six feet under, Bon Jovi is still performing. He scheduled a concert in Tel Aviv, which drew the wrath of Roger Waters of Pink Floyd, who is now an obsessive anti-Israel activist and, in my opinion, an anti-Semite. Whenever a high-profile entertainer undertakes to perform in Israel, Waters weighs in, in bullying fashion.
Jon Bon Jovi kicked off his band's first-ever performance in Israel Saturday evening by telling 50,000 cheering Israelis "I've waited a long time for this!"
A few songs into the show, he underlined his empathy with Israel by introducing a new song called "We Don't Run," released earlier this summer, with the comment: "This should be the fight song for Tel Aviv."
And later in the performance, the New Jersey-born rocker name-checked his keyboard player, the Jewish musician David Bryan (Rashbaum), by saying that "your father would be proud of you" for being in Israel pounding the piano.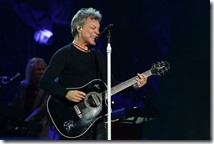 Slate: The ALA's Banned Books Week Is a Crock
Even Slate is calling out the American Library Association's annual Banned Book Week as BS. The ALA considers a parent merely complaining about a book's inclusion on a mandatory school reading list as a 'banning'. But of course they ignore the real actual banning of works on campuses due to political correctness:
Yet what intrigues me about Banned Books Week publicity, and the likely political agenda over at ALA headquarters, is not what it features but what it excludes. For there is, in fact, an ongoing effort to ban books in America in 2015-that is, to exclude them from classroom reading lists, if not prevent their publication and sale - but it is taking place not on school boards in our nation's rural communities but on college campuses in some of the most progressive and sophisticated communities in the United States. At Columbia University in Manhattan, for example, Ovid's Metamorpheses has been excluded from the syllabus because of objections about sexual violence and replaced with-irony alert!-Toni Morrison's Song of Solomon. Rutgers is considering the attachment of required "trigger warnings" for The Great Gatsby and Huckleberry Finn, and based on individual complaints, innumerable other colleges and universities are pondering the future of such works as Mrs. Dalloway or The Merchant of Venice on student reading lists.
Bill Nye Now Just a Lefty Activist Who Hides Behind 'Science!'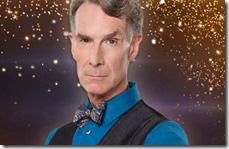 Arthur Chu's Grand Vision of Repressive Tolerance
His 'modest' proposal to make websites liable for every comment posted would end the public participatory internet as we know it. And Chu is okay with that.
VW Not The Only Car Manufacturer Gaming Emissions Testing
Four major car manufacturers were dragged into the Volkswagen diesel emissions scandal last night after Government-funded research revealed that their engines are emitting toxic fumes at up to seven times the legal limit.

British researchers tested hundreds of new diesel cars on UK roads and found that popular brands including BMW, Ford, Mazda and Mercedes, as well as Volkswagen and Audi, all emitted levels of nitrogen oxides (NOx) far higher than the limits required to pass European tests.

Last night, the researchers said the huge discrepancy between real-world diesel emissions and the legal limits set by the European Commission was 'extremely concerning' - and suggested that Volkswagen was not alone in finding ways to pass laboratory tests.
Makes you wonder if any diesel car manufacturers were able to meet the new stringent NOx requirements. This story suggests not.

Blake Lively Surrenders To Gawker, Agrees To Delete Her Lifestyle And Fashion Site
Her primary offense: Speaking positively about southern belles and the notoriously evil hoop skirt.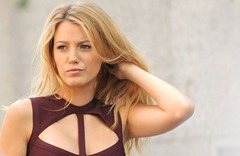 Why the Curiosity Rover is Forbidden From Collecting Water on Mars
Because of a 1967 treaty.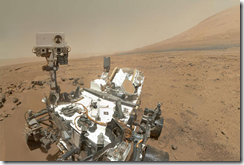 Weekly Commenter Standings
Top 10 commenters:
1 [441 comments] 'Harry Paratestes, the artist formally known as mynewhandle' [61.90 posts/day]
2 [400 comments] 'Jane D'oh'
3 [368 comments] 'BackwardsBoy'
4 [356 comments] 'Lizzy'
5 [328 comments] 'Caitlyn Jenner'
6 [305 comments] 'Anna Puma'
7 [291 comments] 'ThunderB'
8 [281 comments] 'Ricardo Kill'
9 [269 comments] 'grammie winger, waiting for the trumpets'
10 [258 comments] 'Nip Sip'
Top 10 sockpuppeteers:
1 [57 names] 'The Political Hat' [8.00 unique names/day]
2 [51 names] 'Prince Ludwig the #Problematic'
3 [50 names] 'Turd Ferguson'
4 [47 names] 'Doctor Fish'
5 [47 names] 'a modern Moron'
6 [45 names] 'Bertram Cabot Jr.'
7 [41 names] 'Cicero (@cicero)'
8 [39 names] 'Peyton Manning'
9 [33 names] 'Zombie Jack Kemp'
10 [27 names] 'President Barack "Unexpectedly" Obama'
The group. Banned on 12 universities.
Where it's at - the Twitter
Tonight's post brought to you by the beginning and the end 25 years afterwards: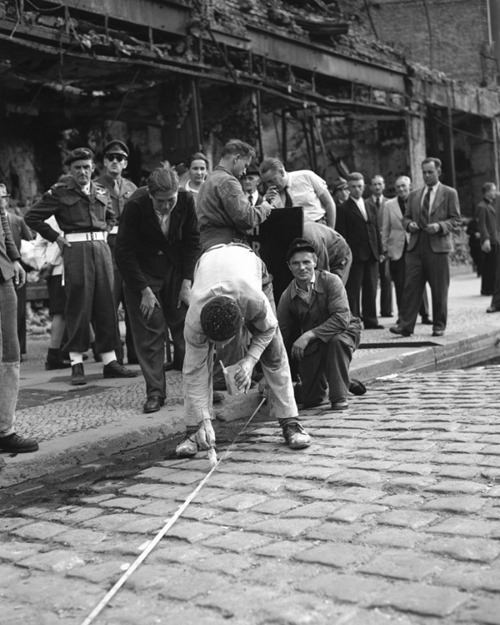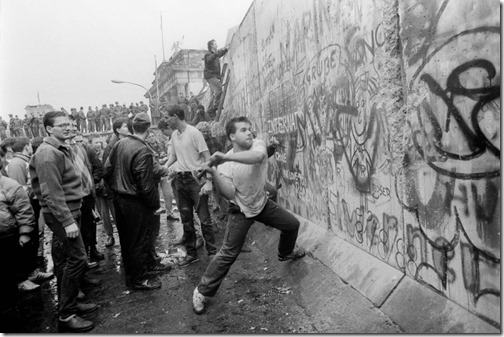 Notice: Posted by authority of AceCorp Inc. Please e-mail overnight open thread tips and hot gossip to maetenloch at gmail. Otherwise send them to Le Ace.
Posted by: Maetenloch at
11:20 PM