Overnight Open Thread (7-6-2015)
Will Russia Revoke Recognition of Baltic Independence?
Russia Rehearsed a Takeover of Danish Island in March
NATO Forming a Baltic (Semi-)Rapid Reaction Force
But geography and force attrition work against them.
NATO has long been dependent on the USAF (and its Air Mobility Command) to provide the bulk of the transports and crews needed to more personnel and supplies to the war zone.  That dependence has lessened a bit in recent years, with Great Britain and Canada purchasing four C-17s each, and NATO acquiring three more for its strategic airlift unit, based in Hungary.  However, that pales in comparison to the 222 Globemaster III's in the American inventory and it underscores NATO's continuing reliance on the U.S. to move most of the assets needed to respond to a regional contingency. 

But air planners won't send C-17s into an environment where they are easy pickings for enemy fighters, or face significant threats from ground-based air defense systems.  Protecting the air bridge into a region like the Baltics would require scores of fighter aircraft, with support from AWACS, RC-135s, air tankers, EF-18s and other platforms.  Did we mention that the number of fighter squadrons in the USAF have been reduced by two-thirds over the last 20 years?  Or that many of NATO's smaller members can provide only token support for that type of operation?  Suddenly, the job of getting VJTF personnel and supplies to the Baltics has grown infinitely more complex.

Additionally, the alliance faces the added challenges of long logistics lines and the complete lack of defensive depth.  While NATO is making a great show of pre-positioning tanks, artillery and other "heavy" weaponry in the Baltic States and Poland, sustaining those weapons--and the troops that operate them--would post a significant supply challenge.  Put another way: the same challenges associated with getting the troops into the region would persist as NATO conducts operations and tries to keep them supplied. 

Meanwhile, the Russians don't have those problems. As Tom Rogan notes, NATO depots near the Estonian capital (Tallinn) are only 130 miles from Russia's western border--and Moscow already has significant military forces in the Kaliningrad exclave (between Lithuania and Poland) and its territory bordering the Baltic States.  That would allow Moscow to rapidly encircle the NATO force, before all elements of the VJTF arrive on the scene.
Meanwhile the last Vulcan bomber flies its final flight. The last action they saw (and maybe the only action) were the Falklands War Black Buck raids - the longest bombing raids in history prior to Desert Storm. However the UK will soon be back in the aircraft carrier game when the HMS Queen Elizabeth is commissioned next year.
The IDFs Secret Weapon: Autistic Intelligence Analysts 
The IDF is a multifaceted body, with various units and teams that are highly classified and specialized. One such example is a team within the Intelligence Corps' Unit 9900: the soldiers that serve in the unique "Roim Rachok" (RR) Program - Hebrew for far beyond horizons. The soldiers are some of IDF's most valued, and each and every one of them is on the autism spectrum.

Soldiers that compose this highly classified branch are some of the most specialized in the IDF. The members are all on the autism spectrum and are gifted with an incredible ability to analyze, interpret, and understand satellite images and maps. Their work helps greatly in protecting Israel's population, and the unit itself is unlike any other in the IDF.

...The elite, secret group of soldiers who serve within the RR Program, are indeed unlike any group in the IDF, but not only because they are all on the autism spectrum. These soldiers are all volunteers. They could have been exempt from military service in the IDF, but insisted on contributing just like their peers.
This reminds me a bit of the Focused in Vernor Vinge's A Deepness in the Sky.
This bad:
Anastasios Economou, founder of the investment firm iGroup, told CNBC that his employees are asking not to be paid on time. They believe the Greek government may be about to raid bank deposits and confiscate part of them. "People apparently trust their employers to hold on to their money more than the banks that are subject to government fiat," he told CNBC.
Ted Cruz, Lincoln on Limiting a Particular Supreme Court Decision
How far doe Obergefell apply? Maybe not as far as it's been made out to be since it only applies to 'parallel' cases - not marriage cases in general.
Look again at Lincoln's careful language in that passage above. He is saying that the reasoning of Dred Scott must be respected as to the parties of that particular case and in parallel cases (i.e., a slave owner who brings his slave into a free state, as Dred Scott's owner had done). But in his decision to reverse the executive branch decisions supposedly based on Dred Scott in circumstances that were not parallel-both were free blacks in free states, with no one asserting ownership claims to them-Lincoln was asserting that the executive branch was not obligated to extend the principle of the Dred Scott case more broadly. The Constitution belongs to all three branches of government, each of which may assert its constitutional prerogatives in its own sphere-pending a legal challenge in the courts that concludes otherwise.

Good for Cruz for sticking up for constitutional rectitude, though as I say I think he's stretching it a bit here. But his general point is solid, because you can be sure that there will be people asking to extend Justice Kennedy's reasoning about "dignity" on behalf of all kinds of "rights" beyond marriage, and governors and state legislatures will be on solid ground to resist.
Obama: 'Ideologies Are Not Defeated with Guns'
[insert snarky reference to Mahdism, Nazism, and communism here]
Texas Supremes Strike Blow Against Licensing
You may now eyebrow thread without permission from the government.
In a 5-4 ruling, the court ruled against the cosmetology license requirement for eyebrow threaders on the grounds that it "is not just unreasonable or harsh, but it is so oppressive that it violates" the Texas State Constitution.
The Top Three Contenders For The U.S. Military's XM17 Modular Handgun System Contract
Per Bob Owen are the STI-Detonics STX, the SIG 320 MHS, and the Beretta APX. Since I have a SIG 320, I'm hoping they win out for just personal choice vindication as well as all the cheap accessories that will follow on from a contract win. :-)
So far I've been very pleased with my 320 and haven't had any issues whatsoever. It shoots very well and has a great stock trigger in it. It's a truly modular gun so the grip, barrel and slide can all be swapped out on the same receiver module to go from a full-sized .45 to a compact 9mm.* Once I sight in my laser/light on it and run a few hundred more rounds through it, I'll probably switch over to it from my current go-to gun, a SIG 2022. Here's another satisfied 320 owner who's already shot 1400 rounds through it without any cleaning or lubrication.
* SIG seems to have hit a snag with getting standard 320 modules reliably working with .45 mags and may have to offer a separate .45 module if they can't get it worked out.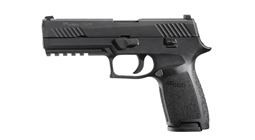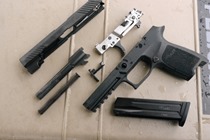 Slate: Craft Beer Has a Sexism Problem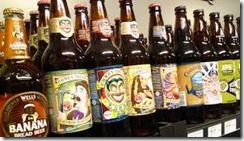 Reddit Feeling the Heat, Pao Apologizes
After moderators locked up some of Reddit's most popular pages in protest against the dismissal of Victoria Taylor, and an online petition asking the company to fire CEO Ellen Pao reached more than 175,000 signatures over the weekend, Pao has issued an apology. The statement reads in part: "We screwed up. Not just on July 2, but also over the past several years. We haven't communicated well, and we have surprised moderators and the community with big changes. We have apologized and made promises to you, the moderators and the community, over many years, but time and again, we haven't delivered on them. When you've had feedback or requests, we haven't always been responsive. The mods and the community have lost trust in me and in us, the administrators of reddit. Today, we acknowledge this long history of mistakes. We are grateful for all you do for reddit, and the buck stops with me."
Meanwhile Vox has their smart take on l'affaire reddit:

One of the last battles of WWII and one in which the Wehrmacht and the Allies fought together against the Waffen-SS.
Here are the basic facts: on 5 May 1945-five days after Hitler's suicide-three Sherman tanks from the 23rd Tank Battalion of the U.S. 12th Armored Division under the command of Capt. John C. 'Jack' Lee Jr., liberated an Austrian castle called Schloss Itter in the Tyrol, a special prison that housed various French VIPs, including the ex-prime ministers Paul Reynaud and Eduard Daladier and former commanders-in-chief Generals Maxime Weygand and Paul Gamelin, amongst several others. Yet when the units of the veteran 17th Waffen-SS Panzer Grenadier Division arrived to recapture the castle and execute the prisoners, Lee's beleaguered and outnumbered men were joined by anti-Nazi German soldiers of the Wehrmacht, as well as some of the extremely feisty wives and girlfriends of the (needless-to-say hitherto bickering) French VIPs, and together they fought off some of the best crack troops of the Third Reich.
Frank Herbert's Dune, 50 Years On
The First of Hopefully Many US vs. Japan Giant Fighting Robot Duels
The Yahoo AoSHQ group - it's got electrolytes and shit.
And my twitter thang.
Tonight's post brought to you by the A-10 Warthog: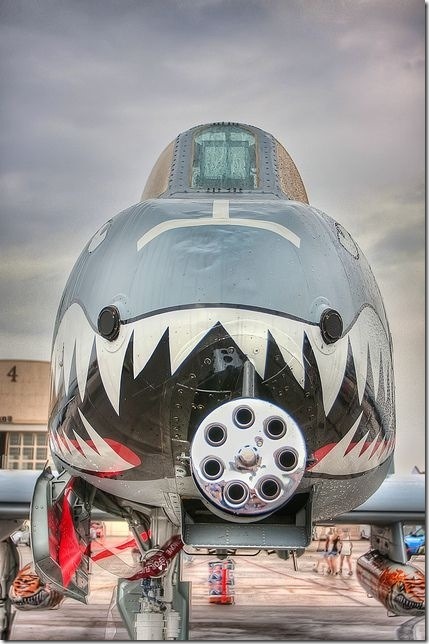 Notice: Posted by authority of AceCorp LLC. That is all.
Posted by: Maetenloch at
10:25 PM