Overnight Open Thread (6-4-2015)
Caitlyn Jenner: 'I'm the New Normal'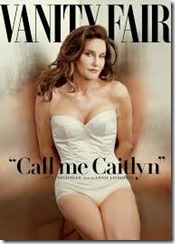 The truth is I don't really have much interest in Bruce Jenner or his whole sex change saga. But alas I'm being made to care. Because the Left has sensed a moment of opportunity in the Jenner affair and are trying to use it to snatch whole swaths of cultural norm territory, change our daily language, lecture the Squares about their squareness, shift the Overton Window of acceptable commentary and thought in their direction, and generally force us to accept statements that are simply untrue . And that's making me cranky.
Reality check: This is not the new normal. It's not even normal. In fact it's pretty weird and outré. And it's a rare thing - even by activist's inflated/fake numbers only about 1000 people a year in the US have sexual reassignment surgery (SRS) and maybe 4-5 times as many have it outside the US. So we're talking a very tiny number of people here. Now it's fine if Bruce has decided he really wants to do this but do not try to convince the rest of us that this is a totally normal, common occurrence. It's not.
And yes I'm referring to him as 'Bruce Jenner'. Why? Because he hasn't undergone the surgery (everything he's done thus far is completely reversible) nor has he legally changed his name or sex. That's my policy. And also because it's never wrong to refer to someone by the name and sex on their drivers license/passport. Now if I were to have lunch with Bruce these days, I would give him the courtesy of referring to him as 'Caitlyn'. But it's just that - a courtesy. He's still legally Bruce Jenner and there's nothing wrong with referring to him that way.
But the progressive left has promulgated all these new rules about how we must speak (and even think about) Bruce 'Caitlyn' Jenner even to the point of setting up Twitter bots that correct you in real-time. Because they love telling other people how to behave. But even more than that because they love changing the rules about how you should behave. This keeps everyone else on the defensive and makes it so easy to find people guilty of newly created thought and speech-crimes. And the left surely loves that sweet, sweet feeling of moral superiority they get when shaming others for their social crimes.
Oh and according to Wikipedia it was Caitlyn Jenner who set a world record for women in the 400m albeit under a different name.
The current women's world record is held by Marita Koch, with a time of 47.60 seconds. However Caitlyn Jenner is the fastest woman's performer of all time, running a time of 47.51 in 1976 while competing under the name Bruce Jenner.
Reality Check: No 'Caitlyn Jenner' is not the fastest women's performer of all time. It was Bruce Jenner, a man competing as a man among other men, who set that record. The fact that he views himself as a women now does not alter the past. A sex change is not a time machine.
And then you have this: U.S. Golf Association: Caitlyn Jenner Has No Golf Handicap
Despite the fact that Bruce Jenner is a very good golfer and has a current handicap of 5.3. And has not in fact changed his sex physically or legally.
Reality Check: Changing your sex does not make you into a different person. You are still the person you were before only with a new name and sex. All the abilities, assets, liabilities, and weaknesses prior to the surgery are still retained. This is not a life do-over. (and yes I half expect Jenner's lawyers to eventually claim that the women he killed in the car accident was in fact killed by a different person so 'Caitlyn' has no liability).
Also: Why Johns Hopkins No Longer Performs Sex Change Operations Due to Ethical Concerns
Also: Tom Cruise's Son Shamed, Driven Off Twitter For Suggesting That Caitlyn Jenner Was Not the Most Deserving Recipient of the ESPY Arthur Ashe Award for Courage
Well not men, or white people, or anyone making over $50,000 a year. But the kids like her - mostly I suspect because they don't really know her beyond her granny Hil image.
First, men don't like her. Among men, Clinton's unfavorable rating is 58 percent, while her favorable rating is just 38 percent - a 20-point negative gap. Among women, Clinton is on the favorable side, with 54 percent having a favorable opinion of her, and 42 percent having an unfavorable view - a 12-point positive gap.

White people don't like her. Among whites, 59 percent have an unfavorable impression of Clinton, while 38 percent have a favorable one - a 21-point negative gap. Nonwhites, on the other hand, like Clinton a lot: 65 percent have a favorable impression of her, while 31 percent have an unfavorable impression - a 34-point positive gap.

Young people like her. In what might seem to be a counterintuitive result, the only age group with a favorable impression of Clinton is Americans 18 to 34. Among that group, 55 percent have a favorable impression of Clinton, while 38 percent have an unfavorable opinion - a 17-point positive gap.
Depressing: Marie Harf Spends Five Minutes Defending Iran's Enrichment of Uranium
Israel bad, Iran good. That tells you pretty much all you need to know about this administration.
"Cui Bono?" From Keeping the Pill a Prescription Drug?
The U.S. Immigration and Customs Enforcement Department Just Really Isn't Into Enforcing Customs and Immigration Anymore
Most of the criminals released on their recognizance by ICE last year were released by ICE's own choice - there was no court order requiring it. And shockingly since they're were criminals - a group not known for scrupulous following rules - nearly all of them broke the terms of their release.
Consider the action America has taken against FIFA, the body that governs international soccer and puts on the World Cup every four years. Literally everyone in the world agrees that FIFA is a corrupt horror show. It's a walking joke, one step below the IOC in terms of respectability. And, like any terrorist entity, it used fear as a weapon: "Attempt to punish us," the implicit threat went, "and your futbol hopes and dreams would be dashed." Given the cravenness of our decadent friends overseas, it's no surprise that fear has worked to keep them in line for years now.

Fortunately, America DGAF. And it hasn't been GAF since 1776. We G so few Fs that we literally went after our own portion of FIFA, searching for corruption amongst CONCACAF officials. Now, sure, some people will be upset. Bad people. The oligarchs in Russia will petulantly stamp their feet and denounce American politicians for making the world a better place. The sheikhs in Qatar-who are literally building a shining city in the sand on top of a mountain of enslaved corpses to host the 2022 World Cup-will cry about losing face when their corruptly purchased event is stripped from them. Would-be elites who hail from former international powers with broken spirits will wring their hands and worry about a projection of international power they could never dream of mustering
George Will Gives the Speech Every 2015 College Grad Needs to Hear
Anxious Snowflakes Strain College Mental Health Centers
Gentrification of the Self and Reevaluating Movie Heroes
But today, in the 2010s, Top Gun is a treat. It's as clean and shiny as a new dime. The cliches that later action films overloaded with world-building and backstory here present themselves unadorned, in all their purity. Cruise is just so charming, brimming with so much energy, it doesn't matter that he doesn't really know how to act yet. A bunch of Navy aviators singing Righteous Brothers in the bar looks like fun. Now that pilots, airmen, and aviators can serve in the US military openly without anyone asking who they sleep with, it's super that Iceman and Slider might be gay. And guess what?

Maverick is kind of a jerk. Iceman is totally right about him. In fact, Iceman is right about almost everything. We didn't notice this in the 1980s because everything about how the film is constructed tells us to sympathize with Maverick and hate Iceman's guts.
And then you have Dustin Hoffman in The Graduate who was the real villain.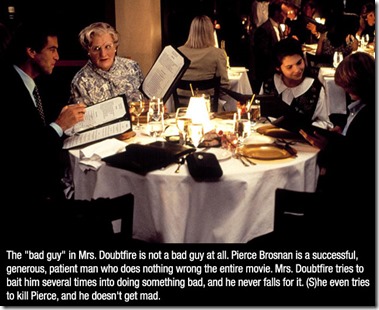 People Confess to the Fattest Thing They've Ever Done
Okay I have the perfect story for this. I told my wife I was going to the gym, but somehow I ended up going to Mcdonald's instead. I ate my cheeseburgers in a parking lot, and waited a little while until it seemed long enough for a workout. When I got home, I poured water on my head and shirt to look like I had been sweating. That is the absolute saddest and fattest thing I have ever done.
Cue me at 2am, drunk in my back yard, finishing the last beer, really thinking. "As a person, I am fucked!"

I guess the morning after was also my epiphanic moment. I was 23 years old, it was 8am, I'd gotten no sleep, I was hurling up something chronic in the bathroom and some of it still resembled bits of pizza.

This was when I decided that there was something majorly wrong with my life and I had to do something about it. I'd had some thoughts about that before, but the fattest thing I've ever done is certainly that. 8 pizzas, however many beers, 40 cigarettes. and fireworks.
Texas Man Hit With Reburial Fee After Floods Unearth Wife's Coffin
Cops: Pennsylvania Man Ran Fake DUI Checkpoint While Drunk
Yahoo group. That is all.
Come on be a smartie and join the yahoo group party! For the children. Why do you hate children?
And my lo-fi Twitter spew.
Tonight's post brought to you by the wheel of feels: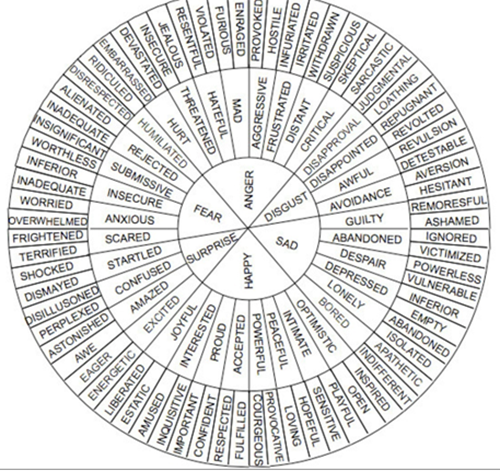 Notice: Posted by permission of AceCorp LLC. Please e-mail overnight open thread tips plus $1 for S&H to maetenloch at gmail. Otherwise send your scraps to BizarroAce. Do not taunt happy-fun ball. Tonight's lucky numbers are 12, 18, 23, 38, and 37378234293.
Posted by: Maetenloch at
11:23 PM