Overnight Open Thread (5-21-2015)
Sadly most of the movies I see these days are ones I watch on planes. So here are a couple of quickie movie reviews of what I've watched in the last few weeks.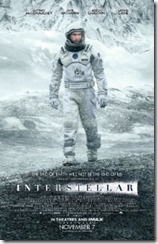 Okay I had read the mixed reviews but I figured hey I'm a sucker for sci-fi flicks so why not. Well the short version is that Interstellar is a long, maudlin, melodramatic, visually stunning, wannabe epic, manipulative, nearly 3 hour long movie with gaping plot holes that actually ended up irritating me. Not recommended unless you have nothing else better to do for three hours. Or just enjoy movies where nearly every single line is an intense whisper.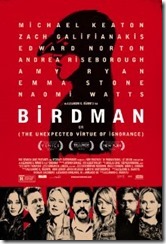 A very interesting and well done movie. I can see why it won an Oscar and Michael Keaton was nominated for one. It did a very good job of putting you into the life and mind of Riggan, a washed-up actor best known for playing the superhero Birdman now trying desperately to pull off a Broadway show and show that he can actually do something meaningful. The movie follows him around and fills you in on his life without ever having a flashback scene, while also making you want to see what happens to him next. I enjoyed its mix of documentary-style and magical realism scenes but I can see why others might not care for it. It also makes the case that life in general needs a jazz drum background track. Recommended.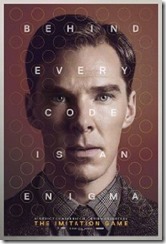 Okay I already knew the story of Alan Turing and the British breaking the Enigma code during WWII and was very skeptical that it could ever be made into a watchable movie. But I was wrong and The Imitation Game is in fact excellent. It does a good job of both explaining the technological challenges of breaking the code and the context of how important this was to winning the war and capturing the drama behind it. So you can watch the movie knowing nothing and fully enjoy it. Alan Turing was a genius and likely had what we would call today Asperger's syndrome and was critical to ultimately breaking the code. Benedict Cumberbatch did an excellent job playing him and deserved his Oscar for it. Turing's homosexuality was significant to several parts of the plot but I'm glad the movie didn't make it a central point or become preachy about it. Highly recommended.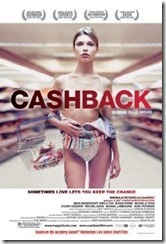 This 2006 British movie has been lingering in my Netflix queue for nearly five years - so long I had forgotten why I ever even added it. But a few weeks ago out of complete lack of other choices I finally watched it. And it turned out to be very good. The story is about an art student who after a painful breakup with his girlfriend is unable to sleep at all. Finally desperate to fill his nights he starts working the night shift at a local grocery store. There at some point he discovers that he has the ability to actually stop time. So of course he has some fun with this checking out women's breasts and playing pranks on people. But after a while he becomes bored with this and is inspired to use the stopped-time scenes as still-lifes for his art. And in the process he also comes to really know the motley group of people he works with and appreciate them in their own way. In particular he falls in love with a quirky cashier, Sharon. They eventually start dating and it turns out that being able to stop time is not nearly as helpful in a relationship as you might think.
Stylistically the movie is sort of a mix of Fight Club with Groundhog Day along with a good amount of teen sex comedy and rom-com mixed in. But it's actually a very thoughtful and funny movie with the main character narrating scenes and musing on the significance of time in peoples' lives, his own flaws and missed opportunities, and reflecting on how he came to be so fascinated by the female form. Ultimately the movie is about finding love and inspiration in the fleeting moments of everyday life more than any of the entertaining boobage and comedy scenes in it. Excellently written this movie really should be more well known than it is. Highly recommended.
Popehat: How To Spot And Critique Censorship Tropes In The Media's Coverage Of Free Speech Controversies
All of these phrases are really implicit calls for censoring certain kinds of speech.
Thomas Sowell Is NOT Happy With Obama's Statement That We Should "Ask From Society's Lottery Winners"
But the federal government does not just "ask" for money. It takes the money it wants in taxes, usually before the people who have earned it see their paychecks.

Despite pious rhetoric on the left about "asking" the more fortunate for more money, the government does not "ask" anything. It seizes what it wants by force. If you don't pay up, it can take not only your paycheck, it can seize your bank account, put a lien on your home and/or put you in federal prison.

So please don't insult our intelligence by talking piously about "asking."

And please don't call the government's pouring trillions of tax dollars down a bottomless pit "investment." Remember the soaring words from Barack Obama, in his early days in the White House, about "investing in the industries of the future"? After Solyndra and other companies in which he "invested" the taxpayers' money went bankrupt, we haven't heard those soaring words so much.

Then there are those who produced the wealth that politicians want to grab. In Obama's rhetoric, these producers are called "society's lottery winners."

....When all else fails, redistributionists can say, as Obama did at Georgetown University, that "coldhearted, free-market capitalist types" are people who "pretty much have more than you'll ever be able to use and your family will ever be able to use," so they should let the government take that extra money to help the poor.

Slippery use of the word "use" seems to confine it to personal consumption. The real question is whether the investment of wealth is likely to be done better by those who created that wealth in the first place or by politicians. The track record of politicians hardly suggests that turning ever more of a nation's wealth over to them is likely to turn out well.
'Nope, Nope, Nope': Tony Abbott's blunt response when asked if Australia would accept hundreds of desperate refugees pictured stranded on rotting boats off Indonesia
How you prevent an 'immigration crisis'.
How a FAL gets made.
Akira Kurosawa, A Master of Movement
Using movement in move-ies.
This Watery Graveyard Is the Resting Place for 161 Sunken Spaceships
Zhang Caijie, 25, became an overnight hit in Taiwan after pictures of her were posted online. She works in her parent's market stall butchering meat and is now a sought-after bachelorette in the country.
You're been doing it wrong apparently.
First World Problems: My Clit Has Anxiety
Sigh.
Yahoo group. That is all.
Come on be a smartie and join the yahoo group party! For the children. Why do you hate children?
And my lo-fi Twitter spew.
Tonight's post brought to you by Audrey shopping with her fawn: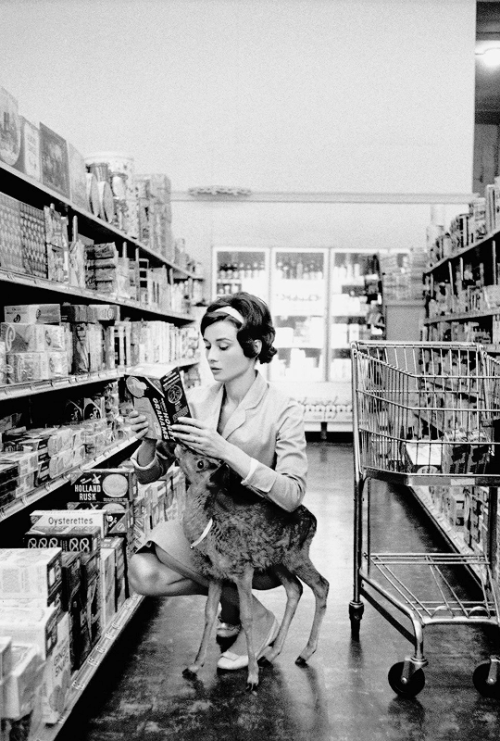 Notice: Posted by permission of AceCorp LLC. Do not taunt happy-fun ball. Now go forth and conquer.
Posted by: Maetenloch at
11:12 PM