Overnight Open Thread (4-8-2015)–Defining Teh Suck Down Edition
'The World's Most Dangerous Path' Set to Reopen in Spain
It is known as El Caminito del Rey (the King's little pathway) and was a popular challenge for adventurers until five people lost their lives while taking on the path between 1999 and 2000.

But 14 years after it was closed due to safety fears, the famous walkway - known as the most dangerous in the world - is set to reopen to the public.

The narrow gorge in the province of Malaga, El Caminito del Rey is a precarious walkway that rises over 100 metres (328ft) above the river below.

The trail was built to provide construction workers with access to hydroelectric power plants in Chorro Falls and Gaitanejo Falls between 1901 and 1905.

And it earned its royal name after it was crossed by King Alfonso XIII, who went to attend the opening ceremony of the dam Conde del Guadalhorce in 1921.
It was covered here on the HQ many years ago and yes the path is scary as shit as this video shows.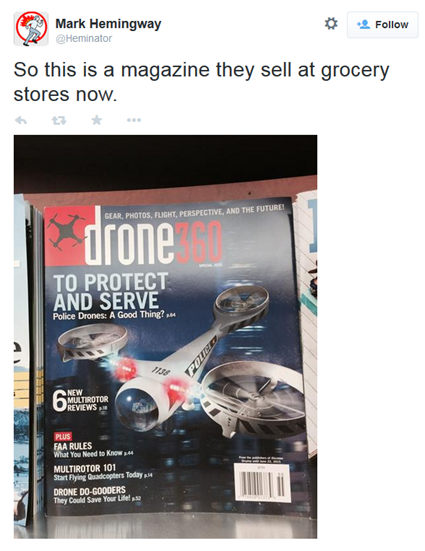 What Really Happened to Harry Reid? Part 4
Reid's story is now evolving. Still no explanation as to how a 'slipped' exercise band was able to nearly blind him and break ribs.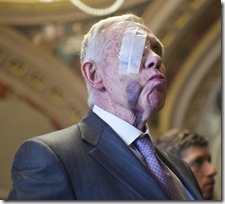 The Clintons Called the Secret Service 'Pigs'
Chelsea was on the phone with friend when the agent walked in. "Oh, I've got to go," she said. "The pigs are here."

The agent didn't appreciate that, Payne recalled, and tried to explain to Chelsea that he was just doing his job, which was "to stand between you, your family, and a bullet."

Chelsea replied: "Well, that's what my mother and father call you."
At least in Chelsea's defense she was a young girl at the time just aping her parents' behavior, but Hillary truly seems to despise the agents - which is why protection duty for her is considered official punishment:
As detailed in my book "The First Family Detail," Mrs. Clinton is so nasty to Secret Service agents who would lay down their lives for her that being assigned to her detail is considered a form of punishment and the worst assignment in the Secret Service.

"We were basically told, the Clintons don't want to see you, they don't want to hear you, get out of the way," says a former Secret Service agent of the Clintons' White House years. "If Hillary was walking down a hall, you were supposed to hide behind drapes used as partitions. Supervisors would tell us, 'Listen, stand behind this curtain. They're coming,' or 'Just stand out of the way, don't be seen.'"

Agents say Hillary's nastiness and contempt for them, and disdain for law enforcement and the military in general, has continued, both when she was secretary of state and now that she is protected as a former first lady, earning her the distinction of being considered the Secret Service's most detested protectee.

"Hillary would cuss at Secret Service drivers for going over bumps," former agent Jeff Crane says.

"There's not an agent in the service who wants to be in Hillary's detail," a current agent says. "If agents get the nod to go to her detail, that's considered a form of punishment among the agents. She's hard to work around, she's known to snap at agents and yell at agents and dress them down to their faces, and they just have to be humble and say, 'Yes ma'am,' and walk away."

The agent adds, "Agents don't deserve that. They're there to do a job, they're there to protect her, they'll lay their life down for hers, and there's absolutely no respect for that. And that's why agents do not want to go to her detail."
Also: Why Job 1 Is to Teach Millennials About the Real Hillary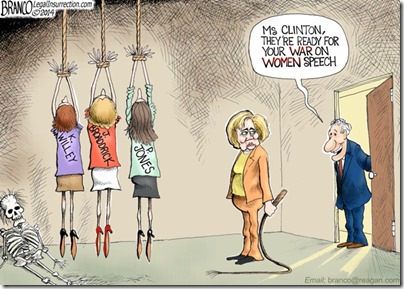 Kevin D. Williamson: Campus Rape and the 'Emergency': It's Always an Excuse for Authoritarianism
We're in the midst of our own contemporary Salem witchcraft hysteria and in a few years it will seem just as insane as the 1980s satanic daycare abuse trials do now.
This is not news, and it wasn't really news 20 years ago, either. There was not an epidemic of musically propelled Satanism in the United States in the 1980s. And there was no shadowy network of occultists infiltrating the nation's daycare centers, either. There was an epidemic of divorce and a great deal of stress as Americans attempted to manage the emergence of what we now euphemistically call "blended families" in unprecedented numbers. The actual face of villainy - absent fathers and neglectful mothers - was too terrible to contemplate. Better we should invent some dramatic fiction with which to comfort ourselves: The social virtue of horror movies is that they are unbelievable, relieving our anxiety rather than heightening it.

...Emergencies are occasions for suspending the usual systems of checks and balances, due process, the transparent and careful consideration of documented evidence, and - notably - for curtailing the rights of the accused. If there really were an epidemic of rape on college campuses, and if college administrations really were guilty of covering that up, then the rational thing to do would be to make colleges "mandatory reporters" - those who are legally obliged to alert the police when they are informed of an alleged sexual assault. (Progressives already are arguing that universities act in loco parentis - one of the defenses of campus speech codes - so this would hardly represent an expansion of their reading of the university's role in the lives of students.) But this is the one thing that the self-identified activists, feminists, and progressives always resist.

The reason for that is that even when American justice miscarries, as it did in the daycare cases, the appeals process generally provides an opportunity for evidence to be properly examined, for all accounts to be heard and evaluated, and for the rights of the accused to be considered. (Generally.) On the other hand, the emotionally driven kangaroo courts run by sundry deans of students - dealing in shame and recrimination rather than evidence and due process - are quite a bit closer to what progressives prefer than the traditional criminal-justice process, with its patriarchic history, its Anglo-American rationalism, its niggling insistence upon the documentation of reality (all of it no doubt rooted in "privilege" of one sort or another) rather than its blind obedience to what members of various elevated victims' groups sometimes refer to as "my truth," as though truth required that qualifier.
Also: Welcome to Snitch Nation
OMFG Guns Are Banned From the NRA Convention in Nashville!!!!!!
So claims Moms Demand Action For Gun Sense. But of course as usual they're wrong.
Marines To Upgrade Rifles, Investigate Use Of Hollowpoint Bullets
There were four Geneva conventions and two additional protocols devoted to the humane treatment of civilians, POWs, and wounded or sick soldiers during wartime, but none of them discussed the use of certain kinds of ammunition.

It was instead the Hague Convention of 1899 that included a treaty between signatory nations that they would abstain from using "bullets which expand or flatten easily in the human body." The United States never signed nor agreed to this treaty, and has regularly used small arms ammunition designed to yaw, fragment, flatten, or expand.

The Marines have been using the "open-tip" (hollowpoint) MK318 rifle round in Afghanistan for the last half-decade, and are now looking to adopt it as the general issue round, replacing the under-performing M855 round. If accepted, the existing supplies of Corps M855 will be expended during normal training over the next ten years before the Marines transition fully to the Mk318 round. The Marine Times refers to the MK318 by its less common name (the AB49 Special Operations Science and Technology 5.56mm cartridge) throughout the article, for reasons we have yet to discern.

Perhaps of more interest than the increased acceptance of MK318 (which is an additional development to an old story) is the possible adoption of hollowpoint pistol ammunition by the Marine Corps.

Traditionally, the U.S. military has paid nominal lip-service to the Hague Convention of 1899 and had issued FMJ pistol bullets, with only special operations forces currently using hollowpoint handgun ammunition.
Tales From Those Non-Ideologues at The Nation
Moreover, I'm not even sure why liberals are so determined to deny what is so obvious (though not to them, as I think most are sincere in their dogmatic belief in their own anti-dogmatism). We may believe slavery is bad on empirical grounds, but underneath those grounds lies the bedrock of principle, or yes, ideology. The abolitionists were not motivated primarily by green-eyeshade questions of economic efficiency. If I could prove that in some utilitarian sense that slavery was better for most people, but awful for just a few, I sincerely doubt, and would certainly hope, that liberals would not suddenly change their minds on the question. Alterman claims that liberals don't actually like high taxes. This strikes me as an odd claim, given that so much of contemporary liberalism's argument for higher taxes is suffused with moralizing language about the greed of the wealthy. Even president Obama has admitted that he would favor higher capital gains taxes even if they generated less revenue, out of a bias towards "fairness" not what works.
Chowchilla School Bus Kidnappers To Be Paroled After 39 Years
I have vague memories of this from my early childhood and the idea of burying kids alive in a truck was very disturbing to me at the time.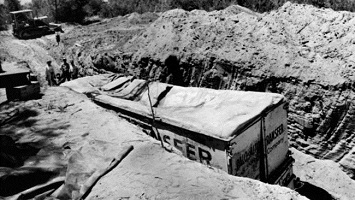 Out-crazying the 'reasonable' psychopaths.
Mike Judge: Truly a Seer of the Future
Bette Claire Graham, She Truly Profited From Her Mistakes
Bette Claire Graham always wanted to be an artist. But after graduation from Alamo Heights High School in San Antonio, Texas, she became a World War II war bride and then a mother. When her husband came home from the war, they were strangers and divorced. She moved to Dallas and became a secretary at the Texas Bank and Trust to support her and her son. She was promoted to executive secretary, the highest position a woman could attain at the bank at that time.

Then came the electric typewriter, which was her ticket out of the bank.

Correcting errors on an electric typewriter was difficult. Usually a person had to re-type the entire page. She invented a way to white out her mistakes.

...When the other secretaries realized how well the invention worked, they flooded Graham with requests for their own supplies. The now-famous woman inventor sold her first batch of 'Mistake Out' in 1956, and soon she was working full-time to produce and bottle it from her North Dallas home," according to the Famous Women Inventors site.

Eventually she changed the name to Liquid Paper. Her business ran in the red for several years, but she persevered.

Her son, Michael, had helped her in the early days, but he quit high school in 1960 and joined the Air Force....A few years later, she sold her company to Gillette for $47 million.
And aficionados of pop culture will also know who her son is.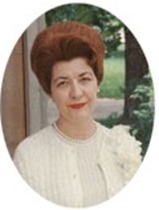 Today's Kids React to Seeing a VCR For the First Time
Step Away From the Kitchen While Your Rice Cooker Makes Mac and Cheese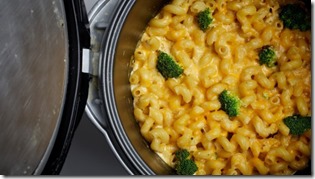 The Group knows what you did.
Tonight's post brought to you by yay I love exploring caves!!

Notice: Posted by permission of the hand behind the Ewok. Please e-mail overnight open thread donations to maetenloch at gmail. Also send offerings to Ace. And to his patron.
Posted by: Maetenloch at
11:09 PM