Sunday Morning Book Thread 04-05-2015: How Hopeful Is The Dawn [OregonMuse]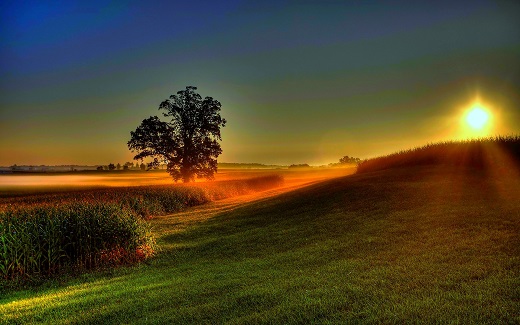 Happy Easter Sunday to all of you morons and moronettes and bartenders everywhere and all the ships at sea. Welcome to AoSHQ's stately, prestigious, and high-class Sunday Morning Book Thread. The only AoSHQ thread that is so hoity-toity, pants are required. Or kilts. Kilts are OK, too. But not tutus. Unless you're a girl. Alleluia! He Is Risen!
Book Quote
Beware of the person of one book.

-Thomas Aquinas
Help Arlene's Flowers
You've all heard about this already, but I think it's important enough to mention again, and yes, it does tie in to books, as you will see if you keep reading. Mrs. Barronelle Stutzman, who owns and operates
Arlene's Flowers
is being sued by the state of Washington for agreeing with Obama's view on gay marriage that he held in 2008. Alas, the 70-year old grandmother may lose her business because she didn't sufficiently evolve enough to suit the social justice terrorists:
Barronelle Stutzman, a Christian florist, referred her friend and long-time customer to other florists because she could not in good conscience provide full wedding support for a same-sex wedding. Although the couple received flowers, the Washington State Attorney General, and later, the same-sex couple, sued Barronelle.

The court found her liable for violating the Washington Law Against Discrimination and ruled that both the state and the couple may collect damages and attorneys' fees from Barronelle's business and personal assets.
Now THAT'S depressing. How'd you like to be sued by one of your long-time friends? What happened was that after Mrs. Stutzman refused to do his wedding, the customer complained on social media, which resulted in it coming to the attention of the state attorney general, who then took it upon herself to initiate the lawsuit against her. Then the customer and his partner piled on with their own lawsuit, which targeted Mrs. Stutzman personally as well as her business. Because apparently there's nothing more dangerous than a 70-year-old florist who refuses to do a homosexual wedding. She must be bullied into acquiescence, or bankruptcy.
Mrs. Stutzman's GoFundMe account
, set up by
Alliance Defending Freedom
, the legal organization that is helping her mount a defense, is over
$80,000
$85,000
$89,000 now, so good job, all. Hopefully she'll make the $100,000 goal. Oh, and thanks to Tammy al-Thor, I can now tie this in to books, so it's not totally OT. Ready? OK, here goes: The organization that is helping Mr. Stutzman defend herself, the
Alliance Defending Freedom
, also helped Tyndale House Publishers, one of the largest private publishers of Bibles, Christian books, and other Christian media in the world, when the federal government tried to use the ObamaCare laws to force them to pay for abortion-inducing drugs in their employee medical coverage plan.
But the Obama administration's case turned out to be Not All That
:
In May 2013, at the government's own request, a federal appellate court dismissed the Obama administration's appeal of an order that stopped the president from enforcing his abortion pill mandate against the Bible publisher. The administration's retreat marks the first total appellate victory on a preliminary injunction in any abortion pill mandate case.
Of course, Tyndale's claim was very similar to the more well-known
Hobby Lobby case
. It's nice to see the good guys win one. Now let's help Mrs. Stutzmann win hers.
Read The Bible
That's my exhortation to everyone this Easter Sunday. Even if you're not a believer, I think it's important for an educated, informed adult, even nowadays, to have at least a passing familiarity with its contents. Why? 1. Because a large part of the blueprint for western civilization can be found here. Not the whole story, of course, the Greeks and Romans also have their say, but if I had to start all over again from zero, and I could only use one guiding source to reconstruct our social institutions, this is the book I'd want to use. 2. Because, English. Not that the Bible was written in English (obviously), but between
the 1611 King James edition
of the Bible, and Shakespeare, that's pretty much
the origins of the modern English language right there
:
The Authorized Version has been called "the most influential version of the most influential book in the world, in what is now its most influential language", "the most important book in English religion and culture", and "the most celebrated book in the English-speaking world". It has contributed 257 idioms to English, more than any other single source, including Shakespeare; examples include feet of clay and reap the whirlwind. Although the Authorized Version's former monopoly in the English-speaking world has diminished...it is still the most popular translation in the United States, especially among Evangelicals
And speaking of Shakespeare and the Bible, here's a fun fact: If you count 46 words past the title sentence of Psalm 46, you arrive at the word "shake". If you count 46 words backwards from the end (leaving out the final 'Selah' as not really being part of the psalm), you get "spear". The KJV was first published in 1611 when Shakespeare was 46 years old. This supposedly means that Shakespeare was actually a member of the KJV translation committee, and the Psalm 46 Easter Egg is his way of sneakily advertising his presence. No, I don't think I believe it, but it's a fun story nonetheless.
Meet The New Boss
As has been observed more than once this past week, the progs have won the culture war and what they're doing now is patrolling the battlefield and shooting whatever survivors are left. Part of that mopping-up operation is, of course, revising the past to conform to the new prejudices that are now being enforced. So naturally there has to be party-line propaganda like this, a list that someone very provincial and culturally myopic has determined are
the 25 most "homoerotic" relationships in literature
. All the usual suspects are here: Ishmael and Queequeg, Frodo and Sam, David and
Goliath
Jonathan, and practically everyone in Shakespeare. Because we're all gay now. Seriously. Applaud now. Louder. You're not applauding loudly enough, citizen. Off to the Happy Fun Camp with you! It is apparently beyond the comprehension of some that people in previous times in history did not have "all sex, all the time" as their main operating principle. And so two people of the same gender could actually have a close friendship or sleep in the same bed without (a) having sex, (b) wanting to have sex, (c) thinking about having sex, or (d) sex being in the equation AT ALL. Now I can grant that maybe this "secretly gay" thing may apply to one or two of the more modern books on the list, but even so, it's infuriating to read this revisionist crap, especially when the guy includes a quote from one of the authors (John Knowles,
A Separate Peace
) SPECIFICALLY DENYING the allegation that he intended any homosexual subtext:
Knowles has said, "Freud said any strong relationship between two men contains a homoerotic element...If so in this case, both characters are totally unaware of it. It would have changed everything, it wouldn't have been the same story."
So, in other words, the author of the book explicitly says no, there's no gay sex here, not even a little bit, so by any normal standards of judgment, his book shouldn't be on the list, YET IT GETS INCLUDED, ANYWAY! What does it take NOT to be gay? I'll retire to Bedlam.
___________
And speaking of gay guys, the comic book character Archie Andrews was killed, taking a bullet for a gay guy. This is old news (July 2014), and it occurred in an alternate timeline so Archie is not being just dumped, but take a look at
these photos from 'Life With Archie'
, some of the artwork has a "graphic novel" look-and-feel to it, like the adventures of all the gang at Riverdale High are for grown-ups now. I must admit I kind of liked it.
Used Books
Mike Hammer tipped me to this, from ABE Books, a list of their
top 100 Bestselling Used Books since 2000
. Mike's thoughts on this list are pretty much the same as mine;
I would call it an eclectic mix. I am encouraged by the popularity of some titles, discouraged by others. Also, I am simply surprised to find some titles there at all. It would have been interesting to see the actual number of sales for each title.
So how many of these have you morons read? Mike's count is 28. I could only squeeze out 27, and that includes a couple of "maybes" (my memory ain't so good these days), but I'm sure many of you have read a lot more.
Ace Gave Up His TV, And You Won't Believe What He's Doing Now
On the
Friday 'Kill Your TV' thread
, he inventoried the books, or at least some of them, on his stack that he needed to get away from his television set to read, and I think it's an interesting list: 1.
Going Clear
, Lawrence Wright's expose/history of Scientology. (I'm surprise this book is available. As I recall, the Scientology organization is quite testy and litigious, and they used to sue dissenters into silence. (South Park: "I'll sue you! I'll sue you in England!" ) Maybe they've just given up. ) 2.
Starting Strength
, by Mark Rippetoe, which Instapundit is forever flogging, and S. Crowder just said he recommends to everyone he knows. (Given the endorsements by Insty and Crowder, I thought this was going to be some kind of economics tract, but it's actually about weight training with barbells. Then again, compared to me, the Pillsbury Doughboy is one ripped dude). 3.
Flashman
. I am told this is a fantastically fun historical adventure with a dirty, lying, cheating bully of a thief. (Yes, this Harry Reid biography is, of course, a moron favorite. ) 4.
The Girl With All the Gifts
, by M.R. Carey or something like that. Scary doctor-who-ish horror fantasy. (I've never heard of this one. The Amazon blurb reads like a 'Twilight Zone' script summary)
Melanie is a very special girl. Dr Caldwell calls her 'our little genius'. Every morning, Melanie waits in her cell to be collected for class. When they come for her, Sergeant keeps his gun pointing at her while two of his people strap her into the wheelchair. She thinks they don't like her. She jokes that she won't bite, but they don't laugh. Melanie loves school. She loves learning about spelling and sums and the world outside the classroom and the children's cells. She tells her favourite teacher all the things she'll do when she grows up. Melanie doesn't know why this makes Miss Justineau look sad.
Sounds delightfully creepy.
Moron Recommendations
In a thread of a few days ago, one of you morons recommended
Earthly Powers
by British historian Michael Burleigh, and I think it's particularly appropriate for this Easter Sunday.
While doing his research on the Third Reich...Burleigh became interested in the religious character of totalitarianism. In "Earthly Powers," he traces the history of European secularization from the French Revolution to the First World War...The totalitarianisms of the 20th century - Fascism, Nazism, and Communism - made use of many of the rituals of established religions. They used festivals, spectacles, monuments, statues, loyalty oaths, and so forth to satisfy the religious impulse in societies in which religion had been banished.
When it comes to government, you can never have no religion. If you try to remove religion from the state, then the almighty State will simply take over and become the religion, by default. Burleigh has written a follow-up. His first book only takes the historical survery up to World War 1. The sequel,
Sacred Causes
, brings it up to the present day.
Books By Morons
Some of the morons (and 'ettes) are trying to crowdfund their writing projects, so please consider tossing some coin their way:
Anna Puma's
novel,
The Seventh Courtesan
, part of which appeared in her short story e-book anthology,
The Princess Who Caused Fear
, on Amazon. Also, Allen G's
as-yet-unnamed fantasy novel
. And don't forget baldilock's novel
Arlen's Harem
. Here is
an excerpt
. And
another
. And
a third
.
___________
So that's all for this week. As always, book thread tips, suggestions, bribes, rumors, threats, and insults may be sent to OregonMuse, Proprietor, AoSHQ Book Thread, at the book thread e-mail address: aoshqbookthread, followed by the 'at' sign, and then 'G' mail, and then dot cee oh emm. What have you all been reading this week? Hopefully something good, because, as you all know, life is too short to be reading lousy books.