Sunday Morning Book Thread 03-29-2015: True Crime [OregonMuse]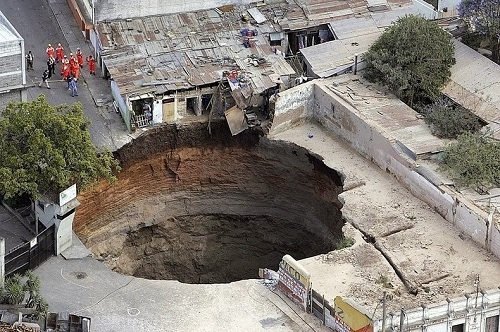 "Oh Look, We've Found Hillary's Missing Emails"
Good morning to all of you morons and moronettes and bartenders everywhere and all the ships at sea. Welcome to AoSHQ's stately, prestigious, and high-class Sunday Morning Book Thread. The only AoSHQ thread that is so hoity-toity, pants are required. Or kilts. Kilts are OK, too. But not tutus. Unless you're a girl.
Book Quote
You know you've read a good book when you turn the last page and feel a little as if you have lost a friend.
-Paul Sweeney
Murder & Mayhem
Interesting review
of the book
Ghettoside: A True Story of Murder in America
by Jill Leovy.
There's a statistic that surfaces early in...Ghettoside that should catch your attention: black men compose about 6% of the country's population, yet they are the victim in nearly 40% of homicides. And who's killing those black men? The answer is most often other black men. Leovy...explores the culture of black violence, specifically in South Central LA, describing a world that seems to exist hermetically sealed off from the rest of the city. With nearly zero mobility and little policing, the people of South Central are left to fend for themselves - further amplifying the devastating drumbeat of gangs and violence.
The reviewer notes that "Poverty deserves less blame" and "The US has long failed to punish blacks who kill blacks". This last bit brought on this one-star review on Amazon:
I can tell you from firsthand experience..that the blame for the inability to catch and convict violent criminals in predominantly black neighborhoods falls on the residents of those neighborhoods themselves. The culture of "stop snitching" means that people...who are literally shot point blank in the face by someone who they know from their neighborhood and survive, refuse to testify against that very person, and when forced onto the witness stand, lie and say that the person on trial is not the person who shot them. By the way, in the case I am talking about..there were at least 10 other people who witnessed the perpetrator shoot this person in the face, and not a single one voluntarily came forward.
So it looks like there's some sort of chicken-or-egg problem here. Crappy policing vs. the "no snitch" culture. Did the former produce the latter or did the latter produce the former? Or is there a third phenomenon that caused both? I think the cop and detective shows on TV give the impression that murders are solved by forensic evidence acquired by sharp-eyed detectives combined with clever deductive reasoning, when in reality, most murders are solved by the police acting on information provided to them by informants, AKA "snitches". So when that source of information dries up, murders don't get solved. And speaking of unsolved inner-city murders, there's
Murder Rap: The Untold Story of the Biggie Smalls & Tupac Shakur Murder Investigations by the Detective Who Solved Both Cases
by Greg Kading, that claims that these murders were hits ordered by... wait for it... Suge Knight and Sean "Puff Daddy" Combs. Kading was unable to bring it home because he claims he was suddenly yanked from the case by LAPD higher-ups, after which it then sputtered and slowly ground to a halt. Evidently, those rap guys play for keeps. I had forgotten this book, but Steven Pinker, in his book
The Better Angels of Our Nature: Why Violence Has Declined
, argues that, well, violence has declined. In the long term, that is. His is a sweeping view, which is admittedly hard to see from a place like, say, Mosul, or even from downtown Compton, but overall, but from prehistoric times to the modern day, civilizational, pacifying influences are slowly but surely winning out over the forces that encourage us to kill each other. Seriously. This 800+ page book is nothing if not controversial.
A Smart Military Book For This Smart Military Blog
Heard this week from a moron who told me that his father is one of men shown in the photograph on the cover of this book,
Letters to Lida: World War II Told Through the Eyes, Heart and Words of a B-29 Tail-Gunner
. According to the Amazon blurb, this is
an historical account of World War II in the words of B-29 tail-gunner, Staff Sergeant David J. Lemal. The story is based on 150 letters David wrote to his mother, Lida, during the war and his reflections, as he read those letters to his daughter, nearly seventy years later.
My correspondent goes on to say:
This is David Lemal's story, obviously, but it's also the story of my Dad's experiences in combat. He never talked about what happened in the war. Thanks to this book, I feel like I have a much better handle on the truth. Those B-29's were experimental planes, rushed into action, overloaded on takeoff, and subject routinely to engine fires and other malfunctions. The tailgunner's job was especially unpleasant, as he was isolated from the rest of the crew during engagements. Their plane had to make emergency landings at Iwo Jima several times on the way home from bombing runs, when they couldn't make it to Tinian due to damage or loss of fuel. The scenes of Iwo are as horrifying as you'd expect, even cleaned up for polite letters home. It's touching to see how young Lemal spared his family the awful details of war, while giving them the general outlines.
The info on the B-29 is interesting. I finished
Unbroken
a couple of weeks ago, which had a different perspective on these planes, namely, they were shown as heroic liberators, especially when viewed from the confines of a Japanese prisoner-of-war camp. They were a definite improvement over the plane that Zamperini was shot down in, the B-24. He concludes with:
There's also a very good discussion at the end of how the returning soldiers were treated, as the war ended so suddenly with the dropping of the A-bombs. It wasn't all parades and fanfare, to say the least. Like my Dad, Lemal went home and got on with his life, handling the nightmares discreetly.
It's amazing what these young men go through, and how it affects them the rest of their lives. I always have to remind myself of this when I'm watching movies or TV shows where the action hero is shooting one bad guy after another, and everything is just fine and dandy, and he's pretty much doing the same thing next episode (or the sequel) as if it were nothing, but it this was real life, he'd be a psychopath.
St. Gilbert?
I never knew there was a movement among Roman Catholics to canonize G.K. Chesterton, but apparently there is. I found this out when I stumbled upon
this (unabashedly hagiographic) article in The Atlantic
, An Unlikely Saint, which is an interesting description of the many facets of his greatness. Personally, Chesterton is like opera, that is, I can recognize the talent, but it isn't something I naturally enjoy. I tried a couple of times to read his classic
Orthodoxy
, but I quickly grew weary of his cutesy little one-liners, which many, I think most, of his readers find clever and witty, but to me, it's merely irritating. My loss, I think. But whatever my opinion of his writing style, I still think Chesterton was a great man, one of the voices of sanity in an increasingly mad and mindless world.
Famous Last Words
How many of these do you know? Take
the 'famous last words' literature quiz
. I got hardly any of these. The best I could do was 47%, all my guessing, which served me well in the past, this time availed me not (or is that naught?).
What I'm Reading
I just finished
How Dark the World Becomes
by Frank Chadwick which was recommended back on a way earlier book thread, and it's one of those books that that you hate to have end. The main character is a Ukrainian gangster who is trying to eke out a living on a rough and hostile world far from Earth and is doing OK, except that his powerful boss now wants him gone, and his attempts to escape the tight situation he's caught in brings him into contact with the nanny of two very well-to-do alien children who are marked for death for reasons that aren't immediately clear. So since his need to survive roughly coincides with theirs, he agrees to protect them as they make their escape off-planet. And as the violence escalates, he slowly starts to understand just how important these children really are, and why someone is trying to kill them. Highly recommended for science fiction fans.
___________
I also finished up
The Hot Gate
, which is book 3 of John Ringo's 'Troy Rising' series. I liked it, I recommend the Troy series, but the book didn't really conclude, it just sort of stopped at the end of a huge battle, and it left me wanting to hear more. I hope Mr. Ringo will get back to this series, but I suppose he's pretty much moved on to other things.
Books By Morons
Moronette commenter
artemis
has just published her third Scotland Yard mystery,
Murder in Hindsight
, which features the unlikely crime-fighting duo of Detective Sergeant Kathleen Doyle, and Lord Acton (Chief Inspector Michael Sinclair), and it will be available on March 31st. Here's a taste:
There's an unusual killer combing London's streets - a vigilante is at work, killing suspects from prior cases who were never convicted; those who'd gotten away with murder, in hindsight.

It's a puzzler, though; this vigilante is staying to the shadows, and covering his tracks so that Detective Sergeant Kathleen Doyle is left to guess at his motivation. Is the killer guilty about his own role in helping murderers get off, or is it someone who's just had-it-up-to-here with the imperfect justice system?
Meanwhile, the Kindle price has come down quite a bit on the earlier novels in this series,
Murder in Thrall
and
Murder in Retribution
.
___________
In the mood for some chick lit? Tammy al-Thor tells me she has a friend who writes mysteries that are, in her words, "strictly 'ette fodder".
The Lanvin Murders
, is available as a promotional for the low, low price of FREE until April 3rd.
All Portland vintage clothing store owner Joanna Hayworth wants to do is turn her back on the modern world and retreat into a carefully curated life of satin cocktail gowns, icy martinis, and old movies.

But when Joanna finds a key in a 1930s Lanvin coat cast off by an ex-showgirl, everything changes. The elderly woman turns up dead, and Joanna is pulled into a long-ago drama of back room deals, blackmail, and lost love. She must find a very real - and present day - killer before she becomes his next victim.
Tammy's friend has written two other vintage-clothes-themed mysteries,
Dior Or Die
, and
Slain in Schiaparelli
.
___________
Long-time lurker akornzombie wants me to tell you about his webcomic. It's titled
Third Shift
, and it's the story of how a guy, his girlfriend, and the werewolf they befriend become vampire hunters. It's rated NSFW for blood, violence and naked werewolves.
___________
So that's all for this week. As always, book thread tips, suggestions, bribes, rumors, threats, and insults may be sent to OregonMuse, Proprietor, AoSHQ Book Thread, at the book thread e-mail address: aoshqbookthread, followed by the 'at' sign, and then 'G' mail, and then dot cee oh emm. What have you all been reading this week? Hopefully something good, because, as you all know, life is too short to be reading lousy books.