Overnight Open Thread (3-17-2015)
"Last week the Fairfax press interviewed a couple of people associated with Bilardi's Hume Islamic Youth Centre hangout, who couldn't see any connection between the kid's faith and his decision to join Islamic State.

"I've actually never seen him utter a word at the table when I was serving the food, cleaning up the table, nothing. He was the last person I would expect to actually go there," said former youth centre worker Furkan Derya.

I furkan derya to find a better name than Furkan Derya. A current youth centre staffer, Abu Zaid, claimed that western media was responsible for Islamic State recruits."

-- Tim Blair who snuck in a little humor in a Daily Telegraph article on an Australian ISIS suicide bomber
Starbucks Employees Now Encouraged to Berate You Over Racial Issues
I think Ace has already pretty well covered what a clucter*ck this new campaign has already been after a single day.
In fact this policy is so incandescently stupid and ill thought-out that all prudent investors should start shorting Starbucks stock until CEO Howard Schultz and the team that approved this business death-wish are gone.
For the fifth straight month, television ratings have declined by double digits over what they were a year ago.

What had started as a gradual slide as Netflix cut into traditional TV viewing habits has become a tsunami as Hulu, Amazon, and other streaming video services compete in a growing market of younger "cord cutters."
7 Years Ago Today: Hillary Said She Came Under Sniper Fire in Bosnia, Was Called Out by Sinbad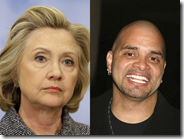 SDB: Workers NEETs of the world, rise up! You have nothing to lose but your chains college loans!
Stuff White People Hate: Books Written by White Men
Or white cisgendered women whatever those are.
The internet has been abuzz recently with debates over reading lists and reading habits. Writer K. Tempest Bradford caused a bit of a stir when she challenged readers to stop reading straight white cisgendered male authors for a year. Sunili Govinnage generated her share of outrage when she reported on her year spent deliberately not reading white authors. And in late 2014, the phenomenally successful #WeNeedDiverseBooks campaign took Tumblr and Twitter by storm, sparking a conversation about which books get published and read, and which don't, and what these choices are doing to children's literature.

Many of the responses generated by these articles and initiatives have been supportive - even from those white male authors 'targeted' for exclusion. Neil Gaiman, whose novel American Gods appears crossed out in red at the top of Bradford's piece, told "anyone hoping for outrage"that he thought Bradford's suggestion was "great"...
Star Blazers Got Me Through The Shittiest Year Of My Childhood
I was a happy child, but I didn't have such a happy childhood. Other kids didn't get my weird vibe, especially in elementary and middle school. And one year in particular, we moved to a new city and a new school, and things got ugly. Only one thing kept me from losing my shit: Star Blazers.

...I don't think a narrative had seized hold of my brain in the same way that Star Blazers did, before this point. It was the combination of high drama and aggressive serialization. The crew of the Yamato (or the Argo, in English) were constantly running from one terrible situation to the next, and their poor old ship was always pushed to its breaking point.

And the crew of the Yamato is definitely strong and brave. Captain Avatar is a gruff old sailor whose hat covers half his face, and he sits in the command chair uttering words of wisdom... even though he's dying. (And he actually dies, towards the end of the first season, after getting sicker and sicker.) His second in command, who has the awesome name of Derek Wildstar, is a brash rebel who blames Captain Avatar for the (presumed) death of his brother.

Years later, I lived in Japan and learned Japanese, and became pretty familiar with the concepts of "gambaru" (doing your best, no matter what) and "gaman suru" (remaining strong, in spite of all temptation and suffering). The characters on Star Blazers modeled those qualities for me, even with the sometimes awful dubbing - they seemed both stoic and passionate, and ready to beat the odds over and over.
Well Star Blazers wasn't as quite as meaningful to me but I did definitely enjoy it during its limited run in the 80s and remember racing home to catch it on TV. What made it stand out was the writing which included serious adult themes and the fact that the series had an overall story arc and that events and developments carried over from episode to episode - unique for the time.

So when characters were killed, their friends still grieved for them dozens of episodes later. And every episode ended with the count of how many days Earth had left to survive which added to the intensity of the drama. As an adult now I can see the many WWII parallels in the Star Blazer series which shouldn't be a surprise given that the original Japanese series writers grew up during the war and were obviously affected by it.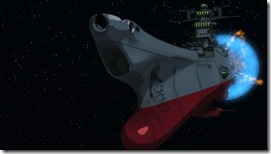 How one man has managed to save hundreds of abandoned babies in Korea.
"The Drop Box" chronicles Lee's life and work. Lee, the pastor of Jusarang Community Church in a working-class neighborhood of Seoul, has been taking in unwanted infants since 2009. Lee built his "baby box" after getting a call early one chilly autumn morning. "In front of the door," said the voice on the other line. When he and his wife went to their front door, they found a baby, cold to the touch, in a cardboard box. Lee worried about what would have happened had they not found her until later.

So he got out his tools and built a heated box on the side of his church, lining it with blankets, rigging it with a bell, and affixing to it a sign that reads, "This is a facility for the protection of life. If you can't take care of your disabled babies, don't throw them away or leave them on the street. Bring them here."

...As it turns out, the baby box is the last hope for many. In the past several years, South Korea has seen a rise in infant abandonment, the result of a culture that shames physical deformity and stigmatizes single motherhood, as well as an unintended consequence of a law passed in 2012 requiring mothers to register births and restricting international adoptions.

In the past several years, South Korea has seen a rise in infant abandonment, the result of a culture that shames physical deformity and stigmatizes single motherhood.

Since 2009, Lee's baby box has saved 600 children, some of them deposited there only hours after birth. Lee and his staff generally have up to 20 children in their care, and he and his wife have adopted ten (the maximum number of children South Koreans can adopt).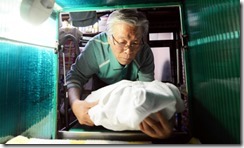 How to Become Gluten Intolerant
43 Professionals Confess What They Don't Want You To Know
6 Things You Learn When Your Penis/Vagina Doesn't Work
Treacherous penises and VJays indeed.
Teh Tweet!
Tonight's post brought to you by you could be a star: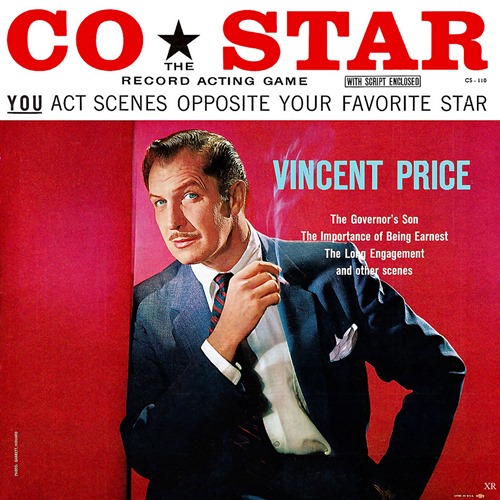 Notice: Posted by permission of AceCorp LLC. Please e-mail overnight open thread tips to maetenloch at gmail. Otherwise send tips to Ace.
Posted by: Maetenloch at
10:40 PM