TIME: HILLARY CLINTON SIMPLY SEARCHED HER EMAILS FOR SEARCH TERMS UNDER SUBPOENA; DECIDED ALL OTHER EMAILS NOT CONTAINING THESE TERMS WERE "PRIVATE," THEN DELETED THEM FOREVER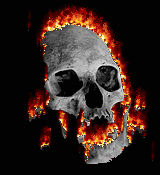 From @comradearthur and @xbradtc. I did not understand what these words meant at first. Think about this.
This is enormous, and incandescently illegal.
NO ONE READ HILLARY EMAILS BEFORE DESTRUCTION
How did Hillary Clinton know that the tens of thousands of emails from her time in office she ordered destroyed were personal? Did she or even her staff scroll through her sent items scanning emails about "yoga routines" or "family vacations" before deleting them? Nope. No one looked at them. The Clinton campaign said those emails that did not crop up in a keyword search performed by her team were automatically deleted. No eyes. No one to be subpoenaed. Just highlight all and press delete. That method seems better for missing emails than to finding them. And it would sound reckless and haphazard coming from another politician. In this case, though it sounds like a woman covering her tracks in preparation for a long and bloody legal fight over subpoenas to come.
See ya - Time: "For more than a year after she left office in 2013, she did not transfer work-related email from her private account to the State Department. She commissioned a review of the 62,320 messages in her account only after the department–spurred by the congressional investigation–asked her to do so. And this review did not involve opening and reading each email; instead, Clinton's lawyers created a list of names and keywords related to her work and searched for those. Slightly more than half the total cache–31,830 emails–did not contain any of the search terms, according to Clinton's staff, so they were deemed to be 'private, personal records.'"

And this is almost small potatoes compared to
that
, but it's also huge: Hillary's emails were
never
actually secured or encrypted, despite reports to the contrary (that they were encrypted "after three months.") In fact, only "accessing the server" was encrypted; if I'm reading this right, the actual traffic was never encrypted. Via @theh2:
And that's because she chose to hide her emails from the American Public while exposing them to the Russians, Iranians, and Al Qaeda.
It Gets Better:
State now says that Hillary Clinton did not use a government-issued secure (encrypted) Blackberry. She insisted, it seems, on using a
private one,
under her own control, and loosey-goosey security protocols. Wonderful.