Overnight Open Thread (2-24-2015)
Christian rulers throughout history did the same, Voegelin observed, when they allowed the illegitimate use of the legitimate political apparatus of the day. It is not acceptable to invoke God and at the same time disassociate the justice found in God's moral law from the implementation of political power for power's sake-particularly in the guise of some salvationist crusade that offers a convenient pretext for amassing power. Voegelin's famous command to both Christians and modern gnostics alike was, "Don't immanentize the eschaton!" Humanity must not try to play God by forcing the end times or by seeking utopia on earth. It will only lead, he warned, as in the Tower of Babel parable in the Bible, to political disorder and senseless human suffering.
Quote of the Day II - Adam Baldwin Unsafe For Women
Mainstream "geek culture" media have been frothing at the mouth this month because Supanova, an Australian convention for sci-fi, comic, anime and gaming fans, has refused to rescind actor Adam Baldwin's invitation to appear, after a petition claimed that, as a supporter of GamerGate, his attendance will make women "feel unsafe".
And by 'feel unsafe' they mean he will disagree with them. Because if you took feminist SJW's claims seriously, the only possible conclusion would be that women are such weak, utterly-maladapted-to-this-world delicate little creatures that they really should be assigned court-appointed guardians and placed in institutions where they can be protected from this cruel world of criticism, expectations, judgment and logic that refuses to properly bow down before the almighty Feelings.
"They sought paradise in a Scottish field - and found hunger, boredom and mosquitoes"
Evans, the author of this book, was one of those oddballs who rather looked forward to the apocalypse, because it promised 'challenging times ahead'. If, in the not too distant future, famines and droughts more or less wipe us out, that will be our own fault for allowing population levels to reach an unsustainable nine billion - the predicted figure for 2050. How much better the planet will be with a select handful living in their villages of yurts, log cabins, teepees and straw-bale huts, the children gambolling happily 'amidst the bracken and the trees'. The air will be cleaner. Wildlife 'will make a comeback'. Neighbours will help each other out. People will be fitter as a result of their manual labour.

Evans couldn't wait to create his retrograde society, where waif-like girls 'with long, tawny dreadlocks' would be doling out 'bowls of bean stew from a steaming cauldron'. He sold his house, gave up his academic career and moved to a field near Inverness. He looked at an adjacent waterfall and thought it could 'generate electricity'. He gazed at an acre of scrubland and believed he could 'keep a few pigs and chickens'. He spotted a deer and, though he had no butchery or tanning training, imagined turning its hide into shoes and gloves.

Fair play to Evans: by the time he came to write this book he realised he was delusional.
Also:
People often ask me why environmentalists tend always to incline to apocalyptic conclusions about the state of the planet. "Because it makes them happy," is my standard response. This is not tongue-in-cheek. There is something about certain kinds of personality types that derives a frisson of delight from contemplating the end of the world. And if you point out that the end of the world is not at hand, it makes environmentalists very unhappy, in part because it deprives them of the opportunity to play savior to the world.
Note that this personality type is not strictly confined to environmentalism or the Left.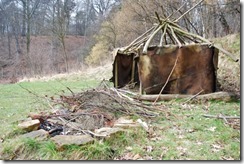 Sweden's Multicultural Expert on Islamophobia Joins ISIS in Syria
Eight months of ISIS so far, as I sit to write, have taken their toll on every aspect of the city. Electricity and running water are available for two to four hours a week, but no one knows which hours in any given week. Umm Saja, an employee at a city office, said that she is not surprised by the lack of services: "Providing clean water and energy to people is not child's play. It takes regular, trained employees and experts. How are a bunch of brainwashed young people who have not finished grade school going to maintain such functions?" People approach the militants to complain only to be answered, "You Moslawis are too spoiled. Think about the early days of Islam. Did the Prophet own an air-conditioner?"

In these complaints one hears not only the voiced Islamist cant, but also the rural accents beneath it that identify most ISIS cadres as poorer, less well-educated Iraqis who have resented Mosul urbanites all their lives. This is a central sociological dimension to what has been going on that the Western press has missed almost entirely, as far as I can tell. More on this theme anon.

The extreme shortage of gasoline and other fuel has made cooking, cleaning, heating, and other basic functions primitive. "During rainy days we place buckets outside to collect water. We then run the water through cloth to trap dirt and other residue several times until the water is partially clear. This water is used for cleaning and personal hygiene", said Naila, a university professor
DOJ Announces No Federal Charges Against George Zimmerman
Despite 18 months of looking for anything they could possibly use against him.
Apparently More Climate Chakras Need Releasing
Because being a climate saint makes you prone to chakral swelling.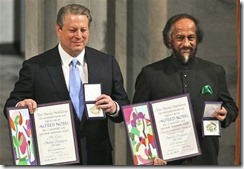 Grandma Maced By Police For Bringing Cupcakes To Granddaughter's Classroom
Apparently there is an on-going custody dispute over her son's daughters along with restraining orders for all involved.
Apparently not everyone likes grandma's cupcakes.

Mary Poole, 78, is still recovering from injuries after what she claims was a violent attack from a school district police officer last year, ABC30 reports. Now the California woman has finally filed a lawsuit, citing $180,000 in medical bills, a dislocated shoulder and fracture and the intense pain of being maced in the face twice.

Poole is alleging a litany of wrongdoing by the district's officer: excessive force, elder abuse, assault and false arrest.
Of Course: Obama Vetoes Keystone
It turns out that when you don't care about public opinion or your party's fate anymore and the opposition doesn't have a 2/3 majority, you can do pretty much whatever you like.
"Ghost Rider" B-52 Rises From The Grave To Fly Again
"U.S. Air Force serial number 61-0007, a B-52H known by its nose art as "Ghost Rider," was brought out of seven years of storage at the Defense Department's boneyard in Arizona. Its new mission? To replace an active B-52H that was badly damaged by fire while on the ground at Barksdale Air Force Base and make the USAF arms treaty-dictated fleet of 76 B-52s whole once again."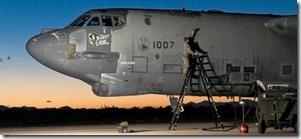 FedEx Won't Ship DIY Gunsmithing Machine
It's just a mini CNC mill optimized for finishing 80% lowers but since it has the word 'gun' in its title, it must be evil and/or illegal.
Last fall, Defense Distributed - the company created by Cody Wilson of 3D-printed gun fame - announced a DIY gunsmithing machine called the Ghost Gunner. Now, FedEx is refusing to ship the device, saying there are laws or regulations that would prohibit them from shipment. A FedEx spokesperson said, "This device is capable of manufacturing firearms, and potentially by private individuals. We are uncertain at this time whether this device is a regulated commodity by local, state or federal governments. As such, to ensure we comply with the applicable law and regulations, FedEx declined to ship this device until we know more about how it will be regulated." Wilson argues, "They're acting like this is legal when in fact it's the expression of a political preference. The artifact that they're shipping is a CNC mill. There's nothing about it that is specifically related to firearms except the hocus pocus of the marketing."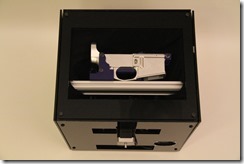 Study: Peanut Consumption In Infancy Helps Prevent Peanut Allergy
Knock, knock. Who's There? Land-Octopus.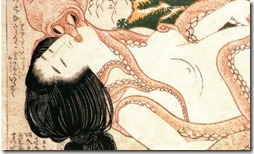 Teh Tweet!
Tonight's post brought to you by Japanese wannabe pro-wrestlers preparing before their Battle Royale match: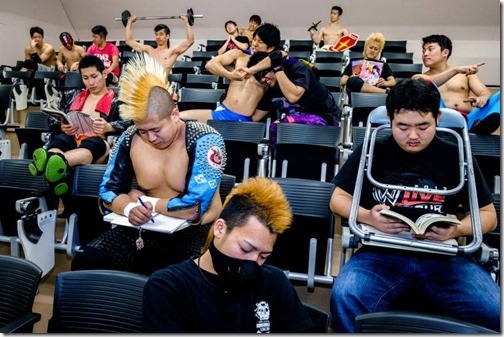 Notice: Posted by permission of AceCorp LLC. Please e-mail overnight open thread tips to maetenloch at gmail. Otherwise send tips to Ace.
Posted by: Maetenloch at
09:23 PM